The Major Health Scare That Forced Omar Sharif To Make A Big Life Change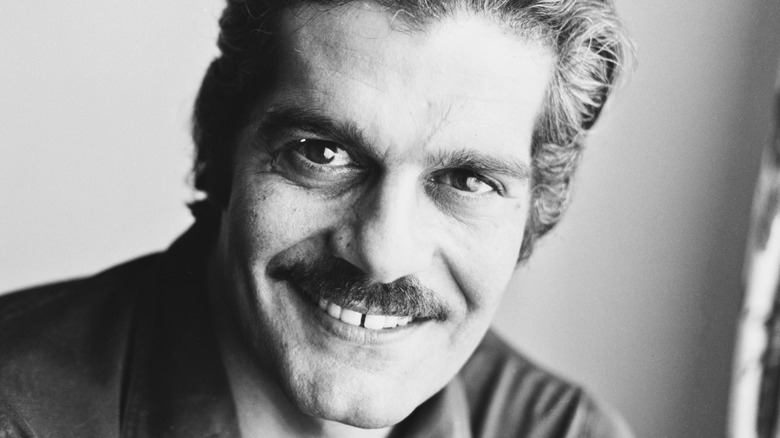 David Cairns/Getty Images
Omar Sharif, the Egyptian actor who became an international film star in the 1960s, led the life of a playboy filled with lots of gambling, smoking, and drinking. But what might have started out as a lark would finally catch up to him in 1993, per the Independent. While Sharif would make some important lifestyle changes, there was some backsliding, and his condition would ultimately end up killing him.
Born Michael Shalhoub in Alexandria in 1932, he was from a wealthy Christian Lebanese family and his mother was a socialite and gambler, per the Daily Mail. Sharif's international film career began with his role as Sherif Ali in David Lean's 1962 film "Lawrence of Arabia," which earned Sharif two Golden Globes and an Oscar nomination, according to the BBC. Three years later, his reputation as a bona fide star was cemented with his leading role in Lean's "Doctor Zhivago," garnering him another Golden Globe, per the BBC. But with his initial successes, his lifestyle took on a wilder aspect and his career suffered.
Omar Sharif Led a Wild Lifestyle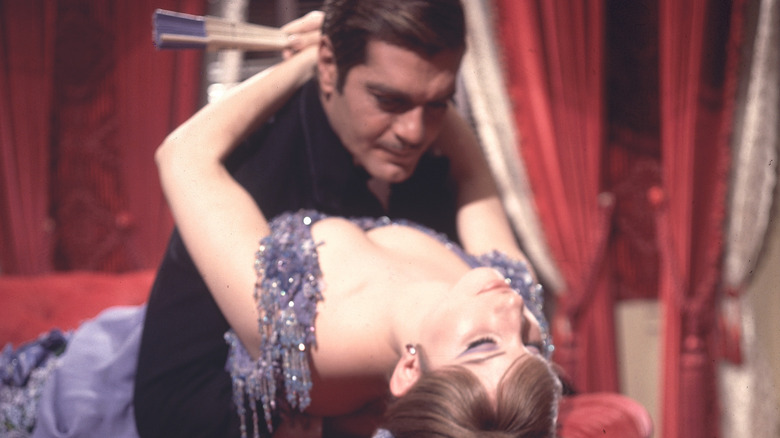 Michael Ochs Archives/Getty Images
Omar Sharif smoked upwards of 50 cigarettes a day, drank heavily, and frequented casinos and horse tracks in Paris and elsewhere, per The Guardian. He was also considered a womanizer and was romantically connected with several of his leading ladies, including Barbara Streisand and Tuesday Weld, after separating from his wife, Faten Hamama, in 1965 (per Daily Mail). Sharif claimed his reputation as a Lothario was unfounded. "I had a very few brief adventures, but not so many, much less than what is attributed to me," he told The Guardian in 2004.
His wild lifestyle affected his career, but not in the way you'd think. It was his gambling habit, which required a steady stream of subpar acting roles to support, according to the Daily Mail. In 1993, his other bad habits caught up with him when he flew from Paris to London to consult with a heart specialist, per the Independent.
Omar Sharif Befriended the Man Who Saved His Life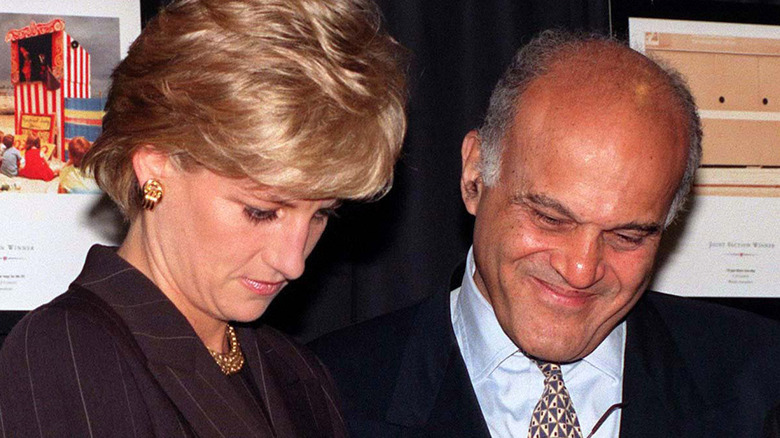 Anwar Hussein/Getty Images
In 1993, Omar Sharif went to see Dr. Magdi Yacoub, who after examining Sharif, immediately performed a heart bypass operation, according to the Independent. As he was being wheeled in for the surgery, Sharif decided to make some changes. "There I was — over 60, having smoked like an idiot throughout my life, and pursuing a lifestyle that wasn't always the best," he told the Independent. During his time recuperating in the hospital, he befriended Yacoub, a fellow Egyptian, and would support his new friend's charity, Chain of Hope, which provides heart operations to children in developing countries. In 1992, the British Crown knighted Magdi Yacoub, known as the "Leonardo De Vinci of cardiac surgery" for his work, per the National Library of Medicine.
But changing one's lifestyle is no simple task, and although Sharif gave up smoking, he continued to drink and gamble, along with other habits like staying up all night and eating at odd hours, per The Guardian. Sharif died of a heart attack in Cairo, in 2015, at age 83, according to the BBC. He had also been diagnosed with Alzheimer's disease.