The Truth About Leon Vitali's Relationship With Stanley Kubrick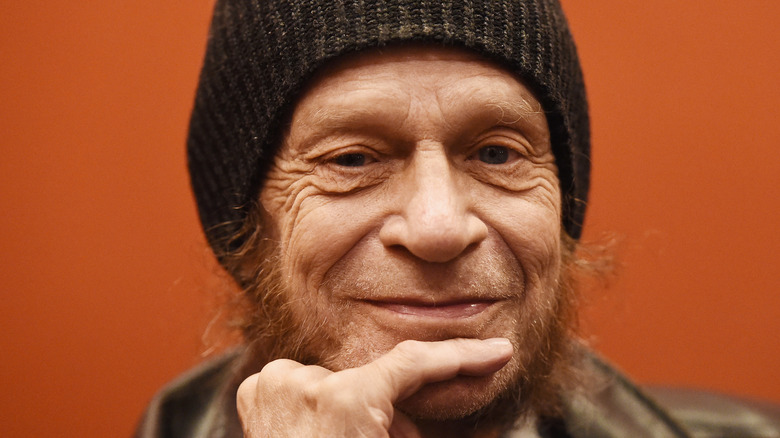 Amanda Edwards/Getty Images
The name Leon Vitali may not be among Hollywood's A-listers, but to a certain type of cinema fanatic, Vitali exists as a kind of gateway to one of the most fascinating inner sanctums in film-making: that of the acclaimed auteur, Stanley Kubrick.
Famously secretive and notoriously perfectionist, Kubrick's oeuvre and the working practices that created them have continued to attract significant attention from fans and scholars alike since his death in 1999. And much of the insight into Kubrick's world has come via the recollections of Vitali, who maintained an intimate partnership with the acclaimed director for almost a quarter of a century.
When Vitali's death was announced in August 2022 at the age of 74, many of those who knew him paid tribute to both his personality and his enormous but comparatively unheralded contribution to cinema, with the filmmaker Lee Unkrich describing him as "a sweet, kind, humble, generous man and a vital part of Stanley Kubrick's team" (via The Guardian). But what exactly was Vitali's role, and how did he grow to be so close to Kubrick in the first place?
Leon Vitali: from actor to collaborator
Leon Vitali was just 25 years old when trying to make his name as an actor. He landed a slim role as Lord Bullingdon in the period drama "Barry Lyndon" (1975), according to Rolling Stone. At the time, English-born Vitali had only a handful of screen credits to his name — most notably in the British series "Z Cars," and in the Martin Sheen TV movie "Catholics" – but Vitali's new gig would change his life by giving him his first contact with Stanley Kubrick.
Per Rolling Stone, Vitali had been obsessed with Kubrick ever since he first watched his acclaimed sci-fi classic "2001: A Space Odyssey" (1968). Now, he was given the chance to watch the great director at work, and to witness just how much planning went into making a Kubrick film so mesmerizing. Vitali recalled that the filming of "Barry Lyndon" was notable for the high frequency of recastings throughout the shoot and that at one point, having been called to a meeting with Kubrick, Vitali himself was expecting to be replaced at the director's whim.
Instead, Kubrick complimented Vitali's focus, suggesting that he saw in him something of a kindred spirit. Kubrick grew Vitali's role so that Lord Bullingdon expanded into a memorable supporting character who features in some of the movie's most famous scenes. And how did Vitali react to this great breakthrough in his acting career? He decided to quit acting ... to become Kubrick's right-hand man.
Dedicated to the master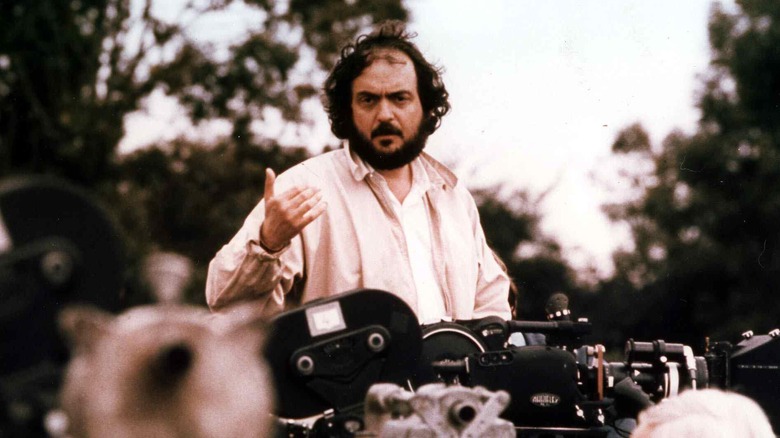 United Archives/Getty Images
In an industry where plaudits and the limelight are the prizes to be won, Leon Vitali's decision to recast himself from an acclaimed young actor in front of the camera to a near-anonymous assistant behind it may seem impenetrable. But as noted by Huck, seeing Stanley Kubrick the master director at work and watching his processes up close had been a transformative experience, and Vitali knew he wanted to dedicate himself to helping Kubrick bring his future visions to life.
According to The Guardian, Vitali's next credit was on Kubrick's film, "The Shining" (1980), for which he was credited as "assistant to the director." However, as was later revealed, Vitali was crucial to several aspects of the production, particularly casting, being responsible for the scouting for child actors, and for coaching them through long and repetitive scenes. He continued to work with Kubrick on his future projects and has been praised by R. Lee Ermey — the former marine who plays the abusive drill sergeant in "Full Metal Jacket" — for helping him give the best performance he could.
Even after Kubrick's death, Vitali's work for him never stopped, as he continued to oversee the re-release of his classic films in new formats such as Blu-ray and 4K. As Vitali — who suffered deep depression in the months following Kubrick's death — explained: "[I]n a way, he's not dead ... Just because Stanley had died, it didn't mean his principles had died, too" (via Rolling Stone).