The Mysterious 2015 Disappearance Of Crystal Rogers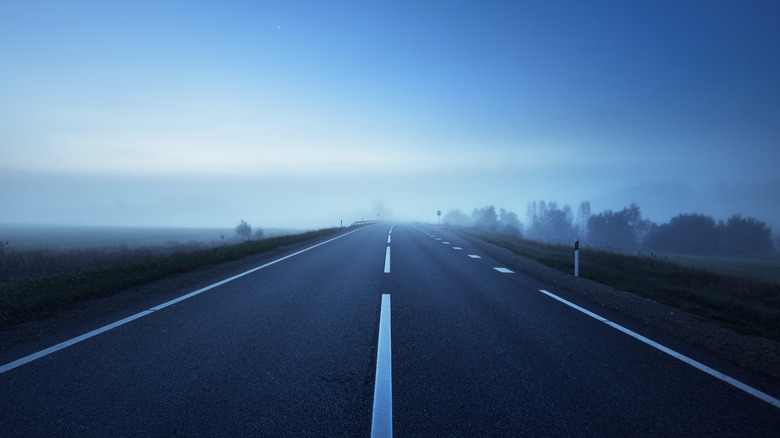 Alex Stemmers/Shutterstock
Where is Crystal Rogers? It's a question that haunts the family of the Bardstown, Kentucky mother of five. Seven years after Rogers disappeared on July 3rd, 2015 — and hundreds of searches later — they're still without answers, but refusing to give up hope.
Over the Fourth of July weekend in 2022, as the anniversary of Rogers' disappearance passed, her mother Sherry Ballard spoke with local CBS affiliate WLKY about her frustrations. "Who do I look to for help? I'm so disappointed in our justice system, so disappointed," she told WLKY. She said every year she's hopeful her daughter's case will be solved, but it never is.
Those who last saw Rogers on the day she went missing describe what appeared to be an ordinary day. Her cousin said she shopped at Walmart. Her ex-husband said she dropped off two of their children with him. Her boyfriend reported they had a date night, via WHAS 11 in Kentucky. And then she was gone.
Ballard called authorities on July 5, 2015, to report her daughter missing. Later that day, Rogers' car was found abandoned along a main highway. Her belongings were still inside, including her purse, keys, and cell phone.
Leads and searches in the mysterious disappearance
Four days after Crystal Rogers' disappearance, police interviewed her boyfriend Brooks Houck. His brother Nick, who at the time was a local police officer, interrupted the interview, telling Brooks to leave, via WHAS 11.
Later, Brooks Houck's family farm was searched and his brother Nick was ordered to answer questions for investigators. Among the questions asked was why he had bodily fluids in the trunk of his car. Nick said he didn't know how they got there. Police would later fire him for failing a polygraph. Three months after Rogers was last seen alive, police named Brooks Houck the main suspect in her disappearance. He has never been charged.
In 2021, the Rogers family received new hope in the case. FBI agents dug up a driveway in a subdivision where Brooks Houck had built several homes, via WLKY. Agents hauled away what they called "items of interest" to be examined in a Virginia lab, via the Courier Journal. To date, the latest search hasn't solved any mysteries for Rogers' family.
"The items they found, it was a very uplifting, exciting moment for everyone because we thought this is the answers," Ballard told WLKY, adding she now doesn't think the search would bring what she'd been hoping for. In addition to the investigations by law enforcement, Ballard says she's conducted more than 200 searches on her own with the help of family, friends, and volunteers.
Another family tragedy and the ongoing search for answers
Crystal Rogers' father, Tommy Ballard, was also active in the search for his missing daughter. He founded a group of community members called Team Crystal dedicated to bringing his daughter home. But 16 months after Crystal disappeared, as Tommy Ballard was preparing to go on a hunting trip with his grandson, he was shot dead on the family's property, according to the FBI — and this case also remains unsolved.
The puzzling case has been the subject of at least two documentaries, including an episode of HLN's "Real Life Nightmare" and Oxygen's "The Disappearance of Crystal Rogers." It's also been the topic of numerous podcasts and news reports.
The FBI, which took over the case from local authorities in 2020, says it's still searching for clues. A $25,000 reward is offered for information that leads to an arrest and conviction for the person or persons responsible for the disappearance of Crystal Rogers. There is also a $10,000 reward for information in the murder of Tommy Ballard.