The Heart-Wrenching Death Of Beverly Hills 90210's Joe E. Tata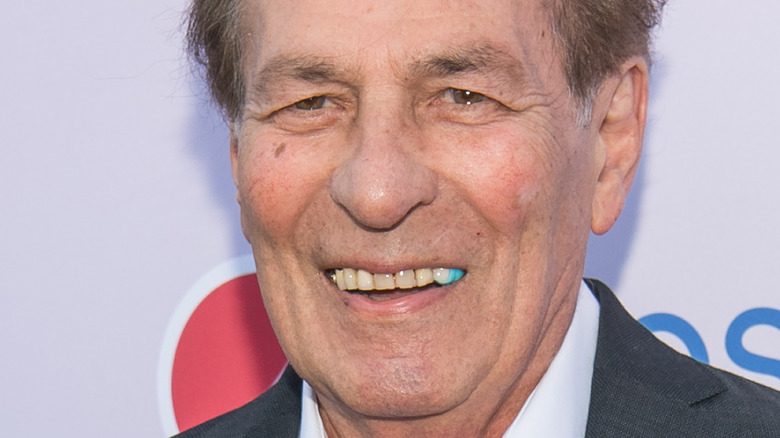 Emma Mcintyre/Getty Images
Actor Joe E. Tata, best known for his role as Nat (& Sal) Bussichio on one of the premier teen dramas of the '90s, "Beverly Hills 90210," has died (via TMZ). He was 85. TMZ reports that Tata had Alzheimer's dating back to 2014.
His fellow cast member, Ian Ziering, announced his death on Instagram. "I'm very sad to say Joe E Tata has passed away," Ziering wrote. "Joey was truly an OG, I remember seeing him on the Rockford files with James Garner years before we worked together on 90210. He was often one of the background villains in the original Batman series. One of the happiest people I've ever worked with, he was as generous with his wisdom as he was with his kindness. Though the peach pit was a 90210 set, It often felt like the backdrop to the Joe E Tata show. The stories of days gone by that he would share, incredible experiences in the entertainment industry that he was a part of would keep us all captivated. He may have been in the back of many scenes, but he was a leading force, especially to us guys, on how to appreciate the gift that 90210 was. My smile dims today but basking in fond memories moves him from my eyes to my heart where he will always be."
For 10 years, from 1990 to 2000, Joe E. Tata played the avuncular and generous Salvatorio Bussichio, owner of the Peach Pit diner in Beverly Hills. His character's warm-heartedness, portrayed by Tata, played a central role in the lives of not only the teens of "90210," the series, but teenage viewers, as well. Even though Tata is best known for this role, he had an enormous TV career prior to the '90s, as IMDb illustrates. Reaching all the way back to the 1960s, Tata was the archetypal "character actor," playing in a multitude of roles in some of TV history's most recognizable shows: "The Outer Limits" (1963-1964), "Gomer Pyle: USMC" (1964), "Hogan's Heroes" (1966), "Lost in Space" (1967), the original "Batman" (1966-1968), "Mission: Impossible" (1966-1972), "The Rockford Files" (1974-1978), "The A-Team" (1975), "Magnum, P.I." (1987), and many, many more. 
A fatherly figure for teens and nerddom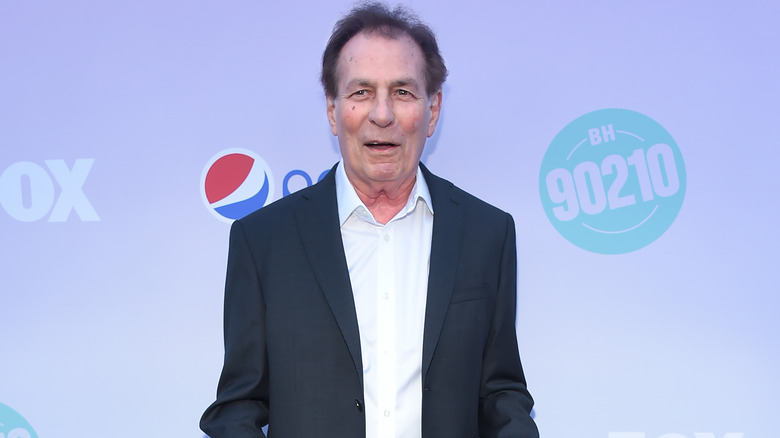 DFree/Shutterstock
Joe E. Tata was born in 1936 in the Bronx, New York, from a "lineage ... rooted in the Golden Age of Entertainment," as IMDb says. His father was a vaudeville star known as "Rosey the Barber." Not much is known about Tata's early life — he also didn't maintain a social media presence in any way — but by the time he was in his early 20s in the early 1960s, he was already landing regular gigs on a variety of television shows.
As Tata's IMDb page shows, his resume skewed towards nerd culture favorites — sci-fi, spy and cop shows, comic book adaptations — which likely explains why he spent some of his later life on the convention circuit (as a fan's homemade interview on YouTube shows). In fact, after "90210," he mainly stuck to what had become his forte: authority figures and comicdom. Otherwise, Tata kept a low profile.
By all accounts, Tata was married and divorced once in his life, as Celebs Age says. He had one daughter, Kelly Katharine Tata, who survives him.
"My sincere condolences go out to his family and friends, and everyone else he was dear too," wrote Ziering. "Rest In peace Joey."