The Truth Behind Eric Clapton And Jimmy Page's '60s Feud Explained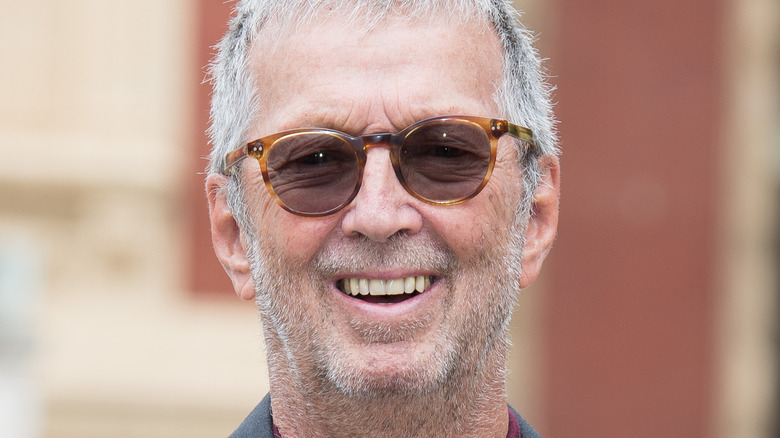 Jeff Spicer/Getty Images
Among guitar and classic rock fans, few would be unaware of Jimmy Page or Eric Clapton. Both rose to prominence in the 1960s just a few years after the so-called British Invasion began, a pop culture phenomenon wherein multiple British bands and musicians hit the American music charts starting with The Beatles in 1964.
Page was a member of The Yardbirds before recruiting members for the band that would soon be known as Led Zeppelin in 1968. The band stopped recording music and touring by 1980, but Page has remained in the music business into his 70s. Clapton was a member of the band Cream from 1966 to 1968 and has enjoyed a prosperous solo career ever since, with songs like "Cocaine" and "Wonderful Tonight." 
George Harrison's wife famously left him for Clapton in the late 1970s, despite the fact that Harrison and Clapton were good friends. Not much of a feud ensued between Harrison and Clapton, but Clapton did have a feud with Page in the 1960s.
Andrew Loog Oldham wanted recordings by Jimmy Page and Eric Clapton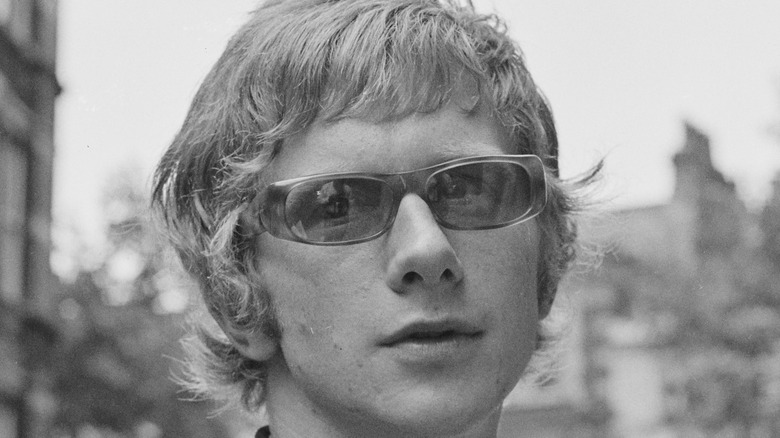 Evening Standard/Getty Images
In today's music industry, collaborations are common. Artists often work with others whom they admire and it is profitable to do so. Writers, producers, singers, and musicians alike often work with multiple people, leaving only a few degrees of separation between A-listers. The same can be said for the earlier days of the modern music industry.
Far Out describes the London music scene as "tight-knit" during the 1960s. Among those creatives rubbing elbows were Eric Clapton and Jimmy Page. Clapton and Page were both members of The Yardbirds, but not at the same time. Clapton and Page had jam sessions together, even making some blues recordings. Their tapes caught the attention of Rolling Stones manager Andrew Loog Oldham. Page had done some work with The Bluesbreakers under the record label that Oldham owned. Oldham pressured Page to give him the tapes of the blues recordings that he did with Clapton. Page ended up recording overdubs with members of the Rolling Stones and the records went on sale. Clapton was not happy.
Jimmy Page and Eric Clapton performed together in 1983
Marc S Canter/Getty Images
Jimmy Page maintains that he did not profit from the recordings and did not want them to be released. This did not alleviate the "mistrust" that Eric Clapton now felt (per Cheatsheet). The falling out seemed to have occurred without much fuss, but the friendship seemingly did not continue as it once had.
In 1983, Page and Clapton both played at a Multiple Sclerosis benefit concert surrounding Ronnie Lane, a fellow musician dealing with the disease. Other big names who performed included Charlie Watts of the Rolling Stones, Jeff Beck (another former member of The Yardbirds), and Lane's former bandmate Rod Stewart. As documented by Rolling Stone, the performance that Page, Clapton, and Beck gave together was one to remember, but there was still a bit of awkwardness between Page and Clapton. However, Clapton offered little insight to their relationship when asked about Beck and Page when he stated, "I think their characters have become very clear." That statement was definitely unclear, but it does not suggest any reconciliation.