When Was The Last Time Queen Elizabeth Saw Her Father, King George VI?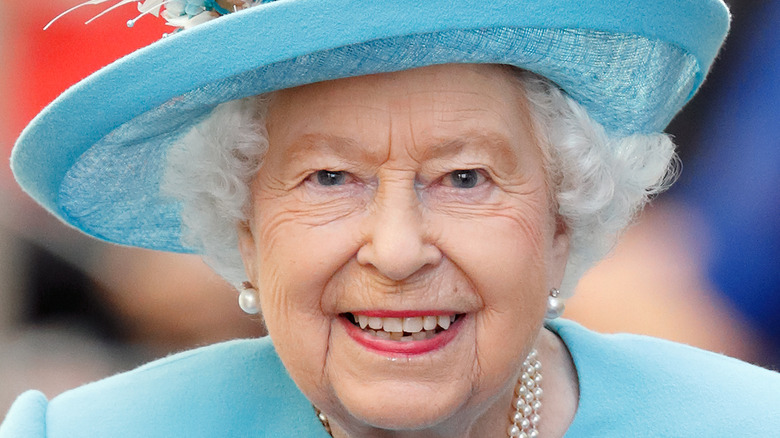 Max Mumby/indigo/Getty Images
King George VI ascended to the throne in 1936, when his oldest daughter Elizabeth was still a kid (via History). But as the heir apparent since birth, the then-princess always knew that she would someday become queen of England. Around 1949, King George VI began to have some major health issues (per Biography). He was a chronic smoker and was also dealing with the stress of World War II. That year, he missed out on a trip to Australia and New Zealand due to a blocked artery. 
Queen Elizabeth II, who was still a princess at that time, started to take on more of his royal obligations. The king's health didn't improve: by 1951, his doctors told him he had both lung cancer and arteriosclerosis (hardened arteries). In September 1951, King George VI had his left lung removed. Time reports that his recovery was slow, and his close aides worried for his health.
The king insisted on accompanying his daughter to the airport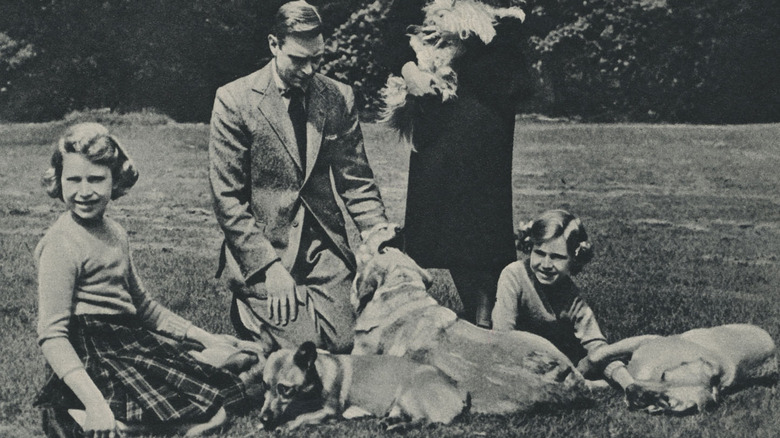 Culture Club/Getty Images
At the end of January 1952, Queen Elizabeth II and Prince Philip needed to catch a flight bound for Kenya as they set off on their Commonwealth tour, reports People. They were helping out the king, whose health was too poor to be traveling the world. Queen Elizabeth II saw her dad for the last time on January 31, 1952, as she was about to take off on a plane.  King George VI was so sickly at this point that his doctors warned him not to even go to the tarmac, but he insisted on seeing his daughter's departure (via Time). The king's aides were relieved that the queen still chose to take such a long journey. They figured if her father was truly close to death, she would stay by his side.
So King George VI accompanied them to the airport, according to People. It was a family affair as King George VI, his wife the Queen Mother, and his other daughter Margaret boarded the plane with Queen Elizabeth II and Prince Philip. They said their goodbyes, then the three royals got off the plane and waved from the tarmac as Queen Elizabeth II and Prince Philip took off. Sadly, this would be the last time Queen Elizabeth II would ever see her father alive.
King George VI died in his sleep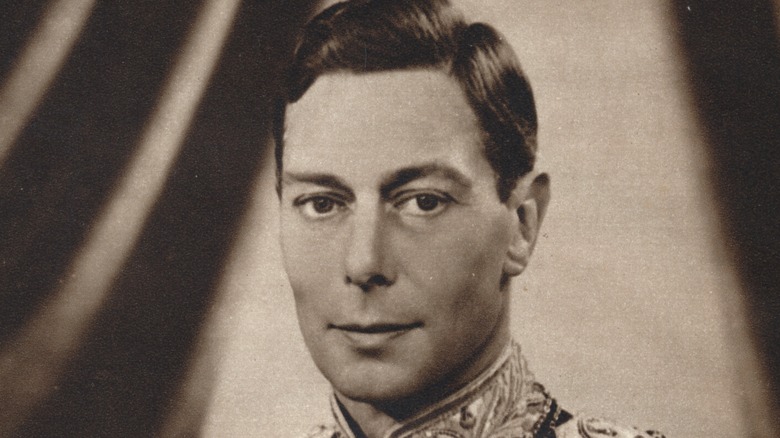 Print Collector/Getty Images
King George IV was 56 years old when he died in his sleep in the early morning hours of February 6, 1952, reports People. He was discovered in his bed by an aide who brought him a cup of tea for breakfast (per Time). He had been killed by a coronary thrombosis — an arterial blood clot that cut off blood flow to his heart.
Time reports that Queen Elizabeth II was still at a Kenyan game reserve. She'd had a hard time sleeping, but on the morning of February 6, she awoke to have breakfast and then fed some bananas to a group of baboons. She was having a fantastic trip thus far and even mentioned to Prince Philip that she wanted to bring her father to Kenya because "he'd love it." It took a few hours for the news of the king's death to reach her. In the afternoon, a local reporter called Prince Phillip to announce that King George VI had died. The country immediately began mourning as people learned the news, as Time reports. English stores and factories shut down, and church bells rang out. Even though it was a rainy February day, masses of people stood outside Buckingham Palace for hours to mourn the king's death. 
The queen wasn't able to mourn until she got on her flight back home, per History. She officially took the throne in June 1953.