Does The Royal Family Have A Scottish Tartan?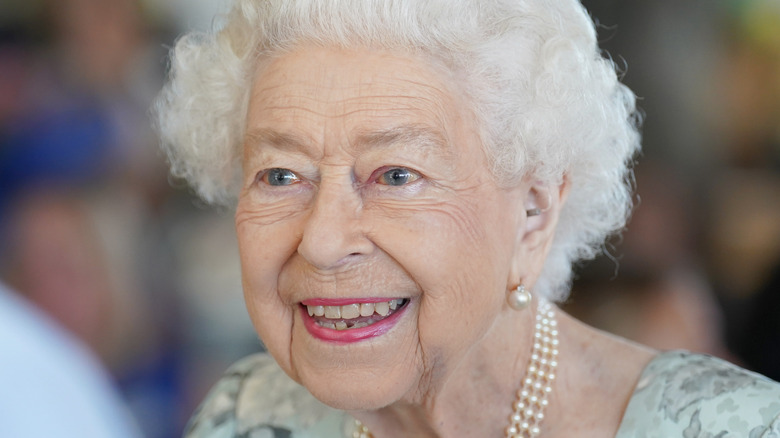 Wpa Pool/Getty Images
Britain's Queen Elizabeth II died peacefully on September 8, 2022 at Balmoral Castle in Scotland, according to CNN. She was 96. The death of Britain's longest-reigning monarch was confirmed by the royal family on Twitter. Elizabeth's son, Prince Charles, will succeed his mother on the English throne, as Buzzfeed News notes. The death of Queen Elizabeth II was not unexpected as news spread earlier in the day of her declining health, and as members of the royal family traveled to Balmoral Castle to be at her bedside.
Balmoral Castle in Scotland, some 50 miles west of Aberdeen, was among the Queen's most beloved properties, according to Vanity Fair. That this scenic location was among Elizabeth's favorite places reveals a close connection that Elizabeth's royal family, the Windsors, have with Scotland dating back to the time of the 14th-century Stewart royal family to whom the Windsors are related. That Scottish affinity extends beyond just a preference for Balmoral on Elizabeth's part. It also includes a Scottish tartan, as Lochlarron of Scotland explains.
Queen Elizabeth II's mother was Scottish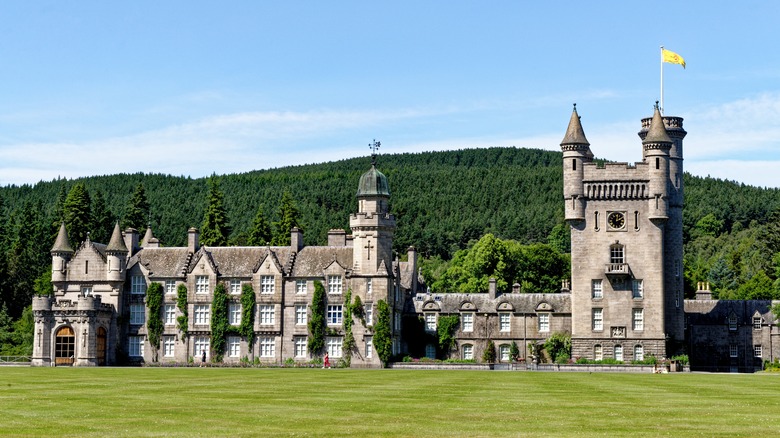 Ion Mes/Shutterstock
Perhaps partially explaining Queen Elizabeth II's affection for Scotland is that her mother, the Queen Mother Elizabeth, was born there in 1900, and her maternal grandfather was Claude Bowes-Lyon, who held the title Lord Glamis in the Peerage of both Scotland and the United Kingdom, per Biography. Though born in London in 1926, Elizabeth traveled on several occasions to Scotland and many of her most cherished memories took place there, according to the BBC.
As the BBC goes on to report, as a young girl Elizabeth called a week in Scotland "one of the happiest weeks I have ever spent," and her first public address as a teenager was delivered at Aberdeen. Throughout her long reign, Elizabeth continued the tradition of visiting Scotland, and Balmoral Castle in particular. What those close to the monarch said drew her there was the natural scenery and the opportunity to live life as an average person. Or as former Comptroller of the Royal Household Sir Malcolm Ross said (via BBC), in Scotland, "She can relax."
In Scotland, tartans and family are related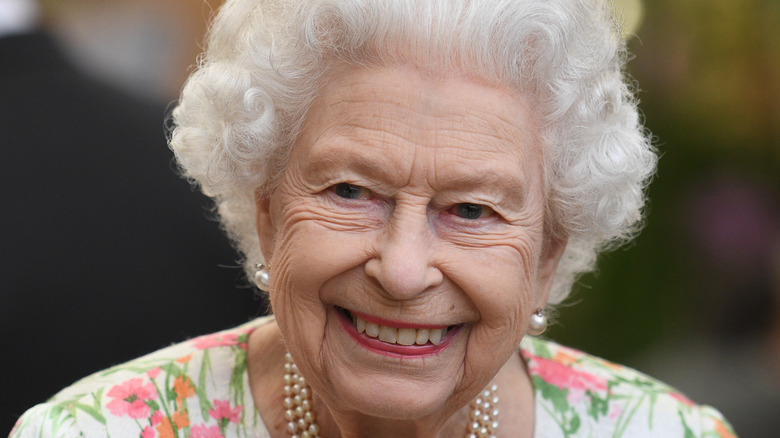 Wpa Pool/Getty Images
As Visit Scotland explains, the commonly recognizable Scottish tartan are worn around the waist and feature colorful patterns of horizontal and vertical stripes on a solid color block background — think the sort of fabric Scottish kilts are made from. In use since at least the 16th century, if not earlier, and common in the Scottish Highlands, traditional tartans signified clan allegiance, such as with the Stewart royal family and subsequently, the Windsor family of the late Queen Elizabeth.
Today, tartans remain common at Scottish weddings and other special events, and the designs have found their way onto a number of different types of clothing, including shoes, pants, and ribbons. In the long history of England and Scotland's relationship, there have been a number of Scottish tartans associated with the monarchy, but Queen Elizabeth II preferred the Stewart tartan. So much so, no one is supposed to wear it without her permission, though slight variations on the Stewart design are common, as Lochlarron of Scotland explains.