Queen Elizabeth II Started And Will End Her Reign As Queen In This Holy Place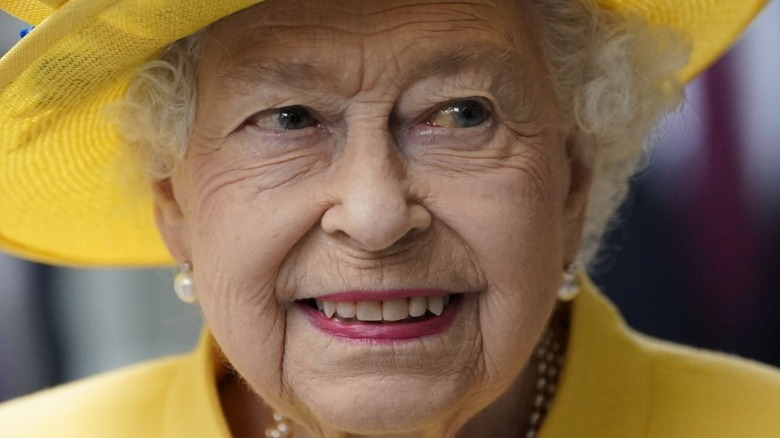 Wpa Pool/Getty
The bells of Westminster Abbey will toll tomorrow, recognizing the death of Queen Elizabeth II, who had special, long-term ties to the abbey (via The Guardian). Although she will be buried in St. George's Chapel at Windsor Castle, alongside her parents, husband, and sister, her funeral will be held at Westminster Abbey in about 10 days' time. Her coffin — which will have passed from Balmoral Castle in Scotland to various locations in Edinburgh and London — will be carried from Westminster Hall, the seat of parliament, to the abbey on the day of the funeral. The service will last about one hour before the coffin is taken in a procession from the abbey to Hyde Park, London, and then on to Windsor (via The Guardian).
Though her immediate family members are buried at Windsor, she has plenty of family ties at Westminster Abbey as well. According to the church website, the graves of her ancestors — King James I and King George II — are located there, as well as that of her namesake and relative, Queen Elizabeth I.
Earlier events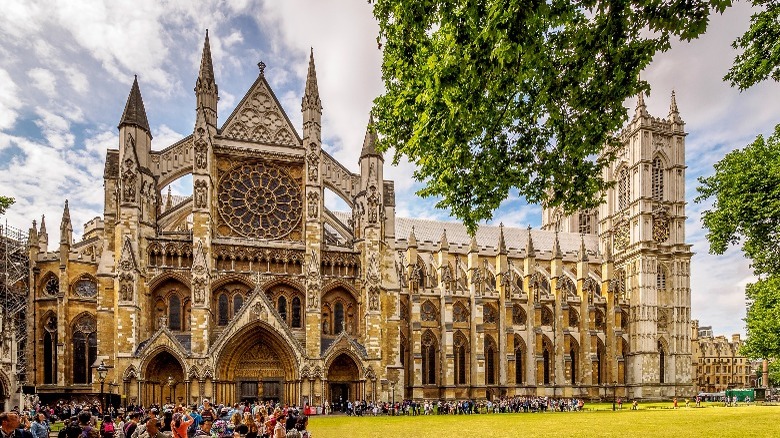 photo.eccles/Shutterstock
Other significant events in Queen Elizabeth II's life also happened at Westminster Abbey. On November 20, 1947, she married Prince Philip, Duke of Edinburgh, formerly prince of Greece and Denmark, at the church. Elizabeth and Philip had known each other since childhood and had corresponded while he was serving in World War II. Two thousand guests attended their wedding, including foreign royals. They were married for 74 years until his death in 2021 (via Fox 13 News).
Almost five years later, Elizabeth was crowned queen in Westminster Abbey on June 2, 1953. According to History, one thousand guests attended the coronation, while many people listened to the ceremony on the radio or watched it on TV — it was the first coronation to be broadcast that way. At the abbey, Elizabeth made a speech, including her coronation oath to serve Great Britain and its territories.
Westminster Abbey has been profoundly significant in British history, and Queen Elizabeth II's funeral will continue that legacy.