Amanda Ray Byerly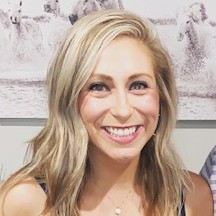 Expertise
Reality TV, Celebrity Gossip, Pop Culture
Amanda is a pop culture connoisseur and a reality television show junkie.

Amanda's guilty pleasures include binge watching old re-runs of the Real Housewives and hitting the refresh button on various tabloid sites.

In her spare time Amanda enjoys providing her own commentary on all of the hot gossip whilst sprinkling in just the right amount of snark to keep things extra spicy.
Experience
Amanda's passion for writing started at an early age wherein she served as the sole writer of a one-sheet "newspaper" at her local Elementary school. She also served as the "treasurer" for said newspaper but quickly learned she was much better at the written word than counting change. (For reference: the newspaper cost one dime.) Upon graduating she coupled her love of pop culture and writing to forge a career path for herself that has never once felt mundane or monotonous.
Education
Amanda is a proud graduate of UNC Asheville, a small liberal arts university located in the beautiful mountains of Asheville, North Carolina. During her studies she learned to craft enticing and noteworthy news pieces from respected professors that she continues to keep in contact with and now looks to as trusted mentors. Amanda graduated with "Departmental Distinction" and was the recipient of an "Outstanding Achievement in Commercial Media" award. She also served as the Associate Editor of the departmental newsletter "MASSCOMMunity" and was an active member of the Public Relations and Advertising Association (PRSA).
Stories By Amanda Ray Byerly