Dani Lee Collins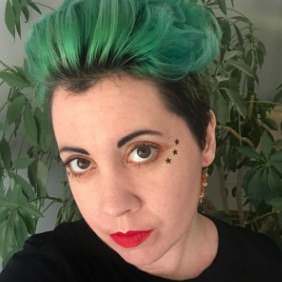 Expertise
Video Games, Streaming, Esports, VR
Dani served as the Lead Editor for SVG and Gaming Editor for Looper.

They previously created content marketing strategies and compelling copy for a variety of technology and ecommerce companies.

They co-founded two fantasy live-action roleplaying games in Southern California that offered immersive, interactive experiences for nearly 10 years.
Experience
Dani has over half a decade of digital content marketing and professional writing experience. For 3+ years, they worked with startups and small businesses to find their brand voices and engage with customers across multiple platforms. They leveraged that skillset to break into the video game industry as a feature and news writer — positions that led to their appointment as the Lead Editor for SVG and Gaming Editor for Looper in 2020. They now work as a freelance journalist covering the link between video games and mental health, crunch culture, ethical gaming, and other design challenges.
Education
Dani is pursuing a Neuroscience B.S. and Google UX Design Certificate. They hope to work with game studios, publishers, and mental health professionals to research and develop new technology and design principles to treat mental distress.
Stories By Dani Lee Collins