Mariel Loveland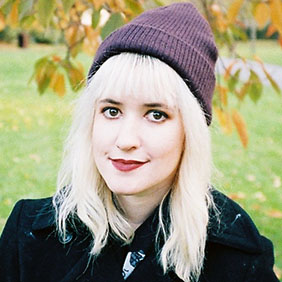 Expertise
TV, Movies, Music, Internet Culture
Mariel Loveland is a freelance writer for Nicki Swift.

Her work has been featured in publications like Billboard, Metro (UK), Insider, Vice, Mel Magazine, and Alternative Press.

In addition to interviewing stars from popular reality TV shows like "The Bachelor" and "Long Island Medium," Mariel has also penned a Billboard-charting album.
Experience
Mariel began her professional career while still attending SUNY Purchase, where she enrolled in the highly competitive creative writing program and conservatory of music. A decade (and a brief stint at Conde Nast) later, her work has been featured in a myriad of publications including Billboard, Metro (UK), Insider, and Vice. Throughout her career, her writing has racked up millions of views as she's tapped into the pulse of breaking pop culture commentary and celebrity interviews. In addition to her accomplishments as a culture journalist, Mariel is also a musician who penned a Billboard-charting alternative album.
Education
Mariel has a B.A. in creative writing and a minor in music from SUNY Purchase, where she served as the student newspaper's editor-in-chief.
Stories By Mariel Loveland