Noelle Talmon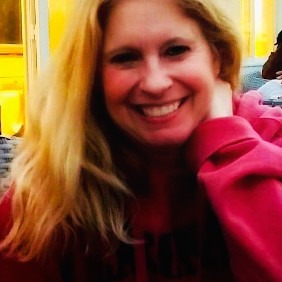 School
Hartwick College, Albertus Magnus College
Expertise
Entertainment, Pop Culture, Automotive, Fitness
Noelle has been writing about entertainment and pop culture topics for several years and is still rankled by Farscape's cancellation.

She's written for websites such as Starpulse, Ripley's Believe It or Not!, and Idolator.

When not working, she's waiting for the next installment of Six of Crows, watching Animal Planet's "The Zoo," or listening to "The Moth" podcast.
Experience
Noelle has been a professional freelance writer for five years and has contributed to websites such as Ripley's Believe It or Not!, Idolator, and Pursuit. She previously worked for Starpulse, where she edited and wrote articles about movies, TV, fashion, and celebrities. She's covered Halloween Horror Nights and the Wizarding World of Harry Potter at Universal Orlando and programming for National Geographic.
Education
Noelle has an MFA in Creative Writing from Albertus Magnus College in New Haven, CT, which is the undisputed home of the world's greatest pizza.
Grunge Editorial Policies
The unique content on Grunge is a result of skilled collaboration between writers and editors with a broad array of expertise in everything from history to classic Hollywood to true crime. Our goal is to provide accurate and diverse content bolstered by expert input.
Focused on accuracy and ethical coverage, the Grunge editorial team consistently fact-checks and reviews site content to provide readers with an informative, entertaining, and engaging experience. Click here for more information on our editorial process.