UK Soccer Fans Have An Unexpected Reaction Following Queen's Death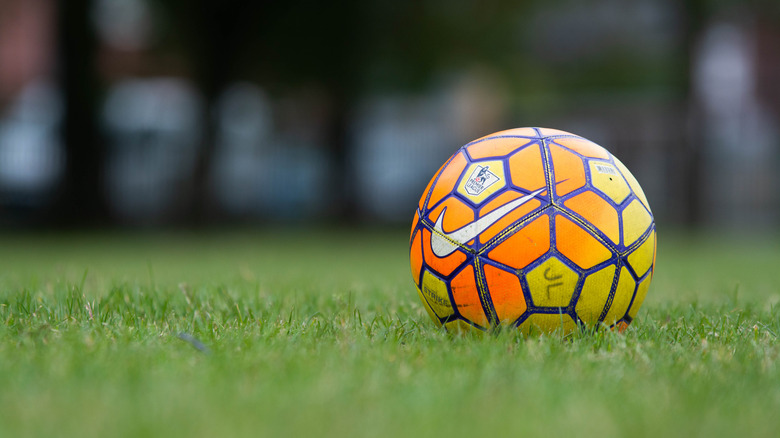 RootsShoots/Shutterstock
Several sporting events across the United Kingdom have been canceled due to the death of Queen Elizabeth II. Reuters reports that cycling, rugby, cricket, and golf events have been delayed to honor the queen's passing. In addition, the Premier League and the Barclays Women's Super League also announced that they would postpone games in the upcoming days. In a statement, Premier League said all games scheduled over the weekend — as well as any games scheduled for Monday — would be rescheduled to honor the service of Queen Elizabeth II. "This is a tremendously sad time for not just the nation, but also for the millions of people around the world who admired her, and we join together with all those in mourning her passing," the league said.
The official Twitter account of the Arsenal Football Club made the announcement early on Friday, September 9, thanking the fans for their understanding. While a few fans seemed to express understanding for the decision, others did not. In fact, the majority of the comments slammed the decision.
Some fans were not happy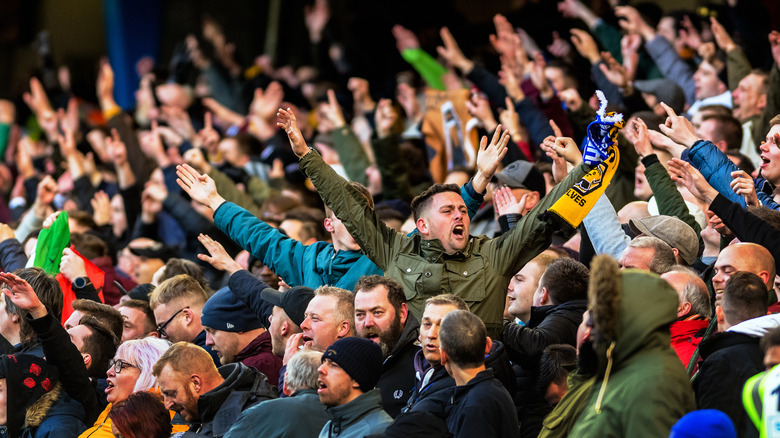 Many fans took the opportunity to express their dissatisfaction with Arsenal Football Club's decision. "What does postponing it do exactly," one Twitter user wrote. Another read: "What an absolute joke. I'm sorry but whether [sic] you care or not football games going ahead does not prevent you from mourning the Queen actions like this will only make people begrudge the situation."
Several users expressed how they didn't support the decision at all. "Sorry no support or understanding in this," one wrote. "I'm not supportive and I don't understand. Hope this helps," another comment read. "Please don't assume that everyone supports or understands this decision," another fan echoed.
Other users pointed out how thousands will be inconvenienced due to the cancellation. "Feel sorry for the people who have flights/hotels booked etc. — a lot of money lost for thousands," one user chimed in. "Such nonsense, who'll be refunding all the expenses people already made for accommodation and traveling costs?" another fan asked.
Premier League said it would update fans in the following days. CBS Sports reports that many soccer games scheduled for next week hang in the balance as arrangements for the queen's funeral are made.