The Mysterious 2009 Disappearance Of Claudia Lawrence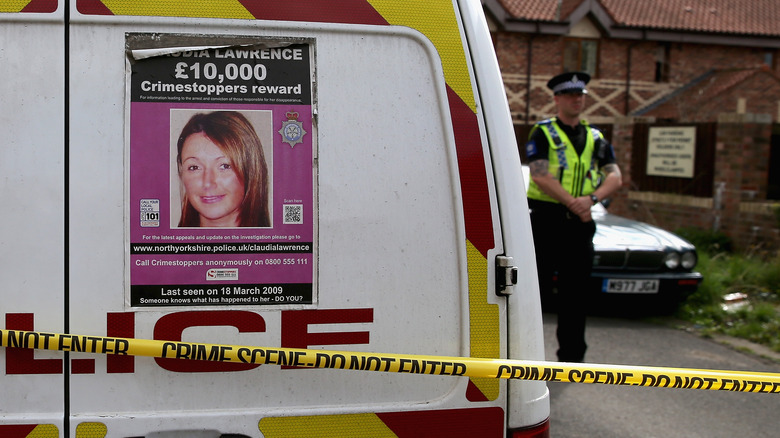 Christopher Furlong/Getty Images
According to Crime & Investigation UK, 180,000 people go missing annually in the United Kingdom. Tragically, Claudia Lawrence was part of this statistic back in 2009 (via The Independent). Lawrence was then 35 and a chef at the University of York. Per YorkshireLive, she was last seen on March 18 walking home from work. That night, Lawrence texted a friend and called her mother, Joan, who noted that nothing seemed amiss. The next morning, however, she missed her work shift. Lawrence then failed to show up at an outing with a friend, who became concerned and called her father, Peter.
Marie Claire UK writes that Peter reported his daughter missing on March 20. He stated, "I was worried to death quite honestly and was even more so when I went through and found that she wasn't in the house" (via YorkshireLive). Police searched Lawrences's home and discovered that only her backpack, cell phone, and work clothes were missing. They theorized that whatever happened, had occurred to her after she left for work on the 19th.
Police noted that her phone had been intentionally turned off (per YorkshireLive). They added that Lawrence's relationships had an "element of complexity and mystery to them." Nevertheless, there was very little to go on. Five weeks after Lawrence went missing, the police announced their belief that she had been murdered.
The search for Claudia Lawrence continues to this day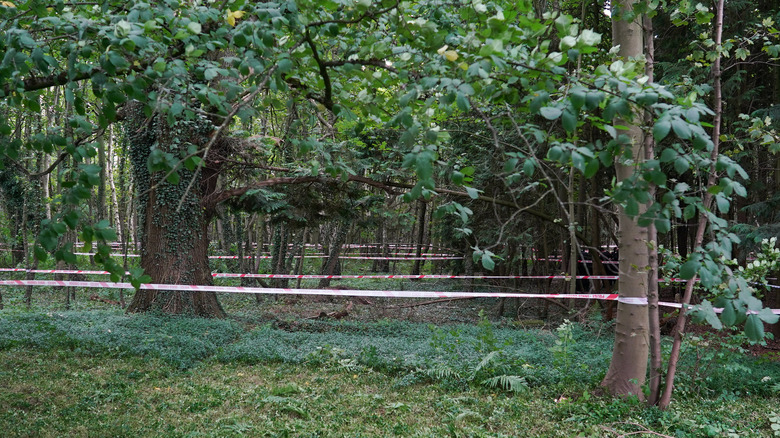 Ian Forsyth/Getty Images
Despite the lack of a body, Marie Claire UK states that the police are adamant that Lawrence was murdered. In fact, YorkshireLive reports that there have been nine arrests in connection to her disappearance. However, nothing has come from these arrests and no one has ever been charged with a crime. Some believe that Lawrence left the UK to start a new life in Cyprus, an island that she had visited multiple times before. Her parents denied this theory. According to The Independent, the police found little in their investigation into Lawrence's disappearance between 2009 through 2017. The police eventually revealed that they had "scaled down" on their efforts.
Although it's been years since Lawrence inexplicably vanished, the police have said that they "will never give up on Claudia until it is known who is responsible for her disappearance and suspected murder" (via YorkshireLive). In 2021, North Yorkshire Police searched the Sand Hutton gravel pits near York (per the BBC). They did not disclose why they were looking in this specific area, only that it was one of "several active lines of inquiry." The Guardian writes that investigators searched the area for two weeks but found nothing pertaining to Lawrence's disappearance. Even so, Detective Superintendent Wayne Fox noted that "we are committed to establishing what happened to Claudia and bringing closure for her family."
Her mother still has hope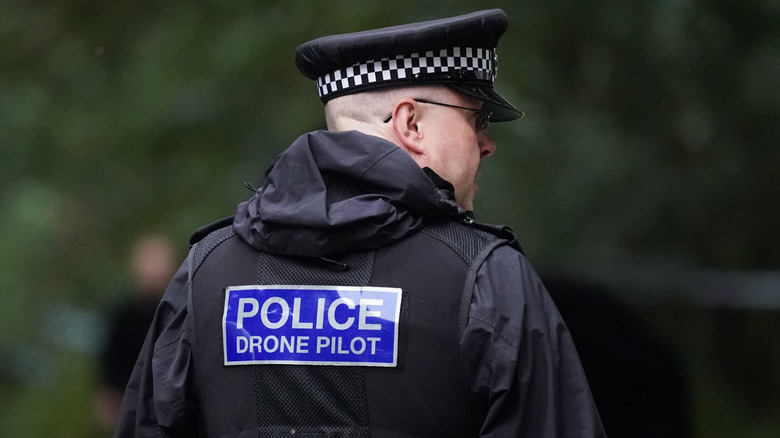 Ian Forsyth/Getty Images
Per YorkshireLive, Lawrence's parents, Joan and Peter, heavily advocated for their missing daughter. In June 2019, the BBC writes that Peter campaigned for a bill called "Claudia's Law." This allows the family members of missing individuals to become legal guardians over their financial affairs and more. Prior to this, family members of missing persons had no legal say over their affairs unless they were declared dead (per Yahoo! News). Peter told the BBC why he thought this law was so significant. He stated, "It is one less burden at a time when families are at their emotional lowest ebb." Sadly, Peter Lawrence died in February 2021, without knowing whatever happened to his daughter (via The Independent).
According to another article from the BBC, it's now been 13 years since Lawrence went missing. However, her mother Joan still has hope that she will one day be found. She explained "It's the not knowing. Despite the fact she was 35, she is my child. You can't say goodbye, you don't know whether she's dead, you don't know if she's alive, you don't know where she is, you don't know what's happened to her, there's no grave ... It's still pretty awful, it really is" (per The Guardian). As of 2022, there are no updates regarding Lawrence's disappearance. The North Yorkshire Police states that the case remains active and open.