Disturbing Details About The Death Of South African Boxer Simiso Buthelezi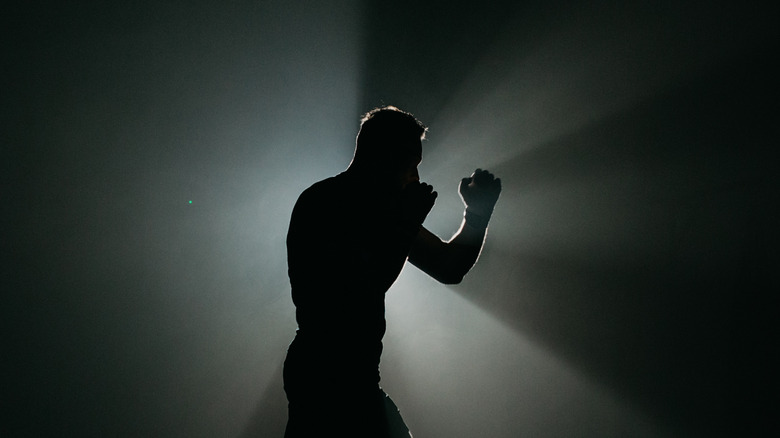 HelgaBragina/Shutterstock
According to Britannica, boxing is a prominent sport that has been practiced for centuries and has its roots in ancient Greece. However, due to its violent nature, the World Medical Association has continually asked for it to be banned. The confederation notes that boxing is incredibly hazardous to the health of participants. It can lead to hearing loss, blindness, and long-term neurological damage. In addition, WMA argues that a lack of safety regulations has led to traumatic brain injuries and even death. Tragically, this is exactly what occurred to South African Boxer Simiso Buthelezi (via CBS News).
Per Boxing Social, the 24-year-old hailed from KwaZulu-Natal and was known in the ring as "Gandaganda," which translates into "tractor" in the Zulu language. The New York Post adds that Buthelezi was a recent college graduate and had a degree in botany and zoology. On June 5, he entered the ring at the Greyville Convention Centre in Durban. Buthelezi was up against Siphesihle Mntungwa. Boxing Social reports that in South Africa, boxing is incredibly popular. Needless to say, the audience was brimming with excitement to witness the match between Buthelezi and Mntungwa.
Colin Nathan, a commentator for the fight, told Boxing Social that in the beginning, nothing seemed amiss. In fact, Buthelezi was actually winning the match. He explained, "Early on Buthelezi was leading and then Mntungwa came back nicely, and in the last two, three rounds, Buthelezi steamed ahead." Nathan added that it wasn't "until the last 40 seconds of the fight" that everyone realized that something was terribly wrong with Buthelezi.
It's unknown how he received his brain injury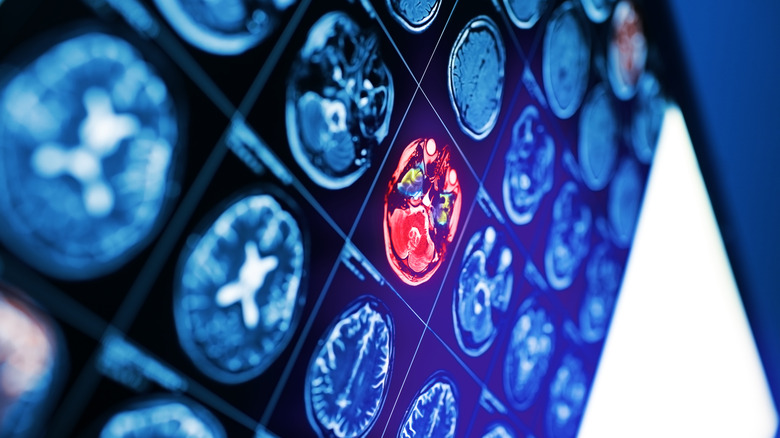 sfam_photo/Shutterstock
In a now-viral video of the fight, CBS News writes that Simiso Buthelezi is seen knocking Siphesihle Mntungwa into the ring's ropes. Mntungwa gets up, and the referee motions for Buthelezi to proceed with the fight. Per ESPN, this was the 10th and final round of the match. Buthelezi appeared to be confused and walked away from Mntungwa. He then begins to punch the air. The referee stops the fight, and Buthelezi collapses moments later (via CNN). He was ultimately transported to King Edward VIII Hospital, where he was diagnosed with a brain bleed. Buthelezi was placed in a coma but ultimately died from the injury.
According to the Cleveland Clinic, a brain bleed can be caused by any accident that results in a blow to the head. However, Boxing Social notes that Buthelezi did not appear to be grievously injured during his fight with Mntungwa. CNN adds that it's unknown what could have caused his brain bleed. Buthelezi's trainer, Bheki Mngomezulu, stated (via CBS News), "It was bewildering, but in his training and in the build-up to the fight, there was nothing untoward with regards to his condition. He was in good nick before the fight."
Even so, Isaac Chilemba, a former boxer, explained that "medical checks" never happen in South Africa (via Boxing Social). Speaking to the outlet, Colin Nathan expressed a similar sentiment as Buthelezi's trainer and said that he did not see Buthelezi take a "sustained beating." However, he did add, "It was one of the most bizarre and most tragic things I've ever seen in my career and life."
His opponent received hate on social media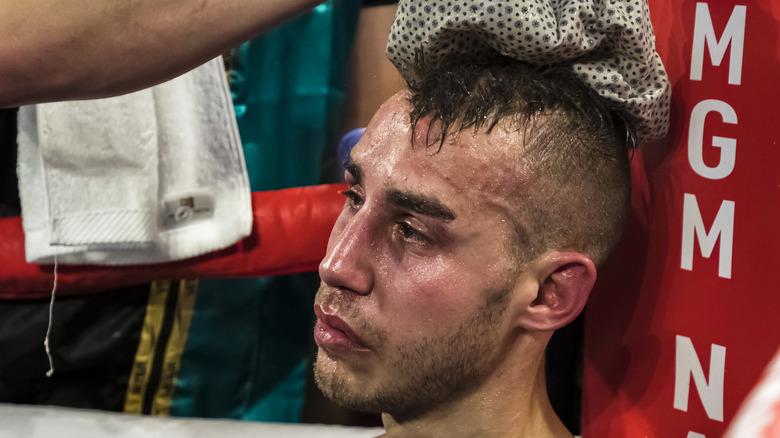 Scott Taetsch/Getty Images
Prior to Simiso Buthelezi's collapse, Siphesihle Mntungwa was declared the winner of the match (via CBS News). However, he has since expressed his devastation over the incident. In an interview with Sowetan Live, Mntungwa revealed that he was receiving a plethora of "ugly messages" on social media regarding Buthelezi's death. He stated, "Without doubt Simiso's family is going through pain like any other family. Simiso has just graduated. Who knows his family may have even sold their cows to make sure he finished his studies. It is sad and very painful, but I did not go in that boxing with an intention to kill him."
Per Sowetan Live, the hate toward Mntungwa was so bad that the 27-year-old said, "I just can't take it anymore. One thing is left for me — I am going to kill myself." He added that he fought the match with hopes of improving his financial status. In the same interview, Mntungwa's trainer, Mmeli Mkhize, noted that he was going to get his client's help and expressed hope that an autopsy on Buthelezi would prove that Mntungwa did not kill him.
In June 2022, ESPN reported that Boxing South Africa, an organization that handles the sport in the country, was investigating Buthelezi's death. According to AS USA, Buthelezi is far from the only boxer who has died because of the sport — it's believed that almost 2,000 boxers have died since 1884. In 2019, Russian boxer Maxim Dadashev (seen above) collapsed moments after his trainer ended his match (via ESPN). Like Buthelezi, he died soon after from a brain bleed.