Mourners In Britain Have Been Ordered Not To Leave These Weird Tributes For The Queen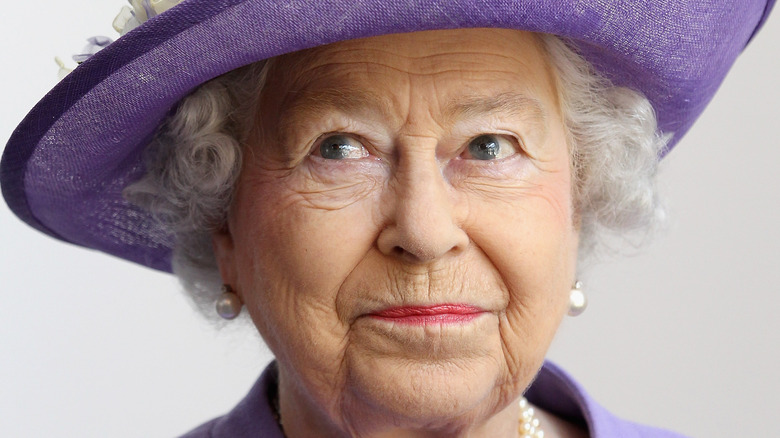 Chris Jackson/Getty Images
Following the death of Queen Elizabeth II on September 8, 2022, people in the U.K. and around the world have responded in a host of different ways. Outlets like Vogue have done respectful retrospectives on Elizabeth's life, while sites like The Guardian have questioned whether or not King Charles III, the oldest monarch ever to take the throne, can succeed in his new role. MSNBC has focused on the gossipy ins and outs of royal relationships, while world leaders like Canadian Prime Minister Justin Trudeau have expressed plainspoken sorrow at the queen's passing (via the CBC). Others, though? They're just asking, "So where can I leave my teddy bear and marmalade sandwich?"
There's a reason for such odd gifts, however. Back in February, during Queen Elizabeth II's Platinum Jubilee, fans of the royal family got a chance to see three British icons on the screen at one time: the queen, Paddington Bear, and citrus fruit preserves. Back then, Elizabeth co-starred in a cute comedy bit written and recorded specifically for her 70th-year anniversary on the throne. The clip looks like a well-shot scene out of a movie, complete with a CGI Paddington Bear. Paddington offers the queen some tea, confides in her his love for marmalade sandwiches, and the queen produces from her purse a ready-made marmalade sandwich of her own.
And now? Some folks have chosen to express their affection and grief by dropping off tributes of bears and sandwiches for the crown.
Leave the bears and sandwiches at home, please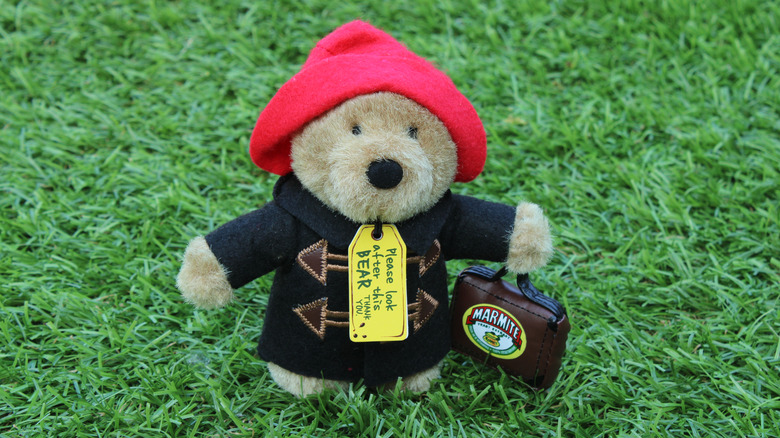 Susan Edmondson/Shutterstock
Granted, edible tributes and little plush bears with cute hats and suitcases aren't exactly terrible gifts. They're just nuisances to the Royal Parks, who have taken responsibility for overseeing tributes brought to each of the queen's properties: Balmoral Castle, Windsor Castle, and Buckingham Palace. As The Independent reports, they've stated, "Non-floral objects/artefacts such as teddy bears or balloons should not be brought." 
Well-wishers have not only dropped off Paddingtons, sandwiches, and balloons, but also Corgi dolls, lit candles, wrapped flowers with cards and labels, and more. The Royal Parks stated that flowers are okay, even with cards and labels, but people should unwrap flowers before leaving them. Let's just be glad that not too many people seem to have remembered one of the queen's favorite past-times: stamp collecting (via The Sunday Times).
That being said, it's heartwarming to know that people remember the queen well. Back when she shot the Paddington sketch prior to her Diamond Jubilee, skit co-writer Frank Cottrell Boyce on Variety said that Elizabeth was "absolutely glowing" during the shooting. He also remarked on her excellent comedic timing and said that she could have gone into acting. Back in 2012, the queen also did a skit with 007, Daniel Craig, prior to the London Olympics. When he enters her office, she makes him wait while she finishes a letter, and then merely says, "Good evening, Mr. Bond," and walks right past him.