The Queen Hilariously Left A Private Paul McCartney Concert To Watch Her Favorite TV Show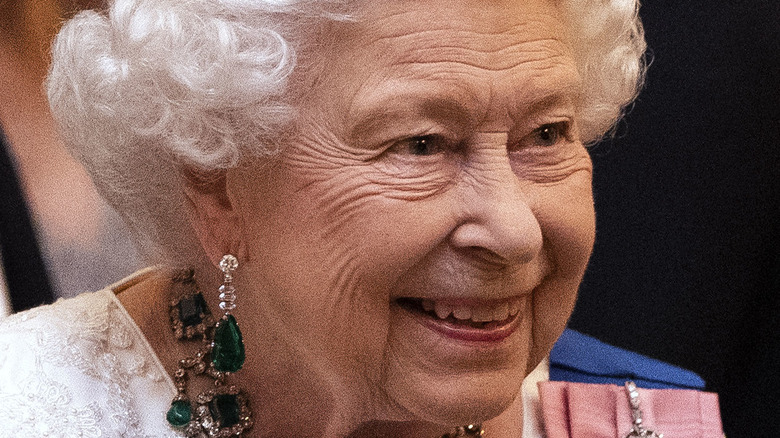 Wpa Pool/Getty Images
The recent passing of Queen Elizabeth II has summoned before the public eye a lot of remarkable stories from her historic 96-year-reign. In addition to being England's longest ruling monarch (per VCU News), she was also a woman of distinct class, style, and taste. Like most people, Queen Elizabeth II loved to kick back and binge watch her favorite TV shows. She also enjoyed music. However, agents of the crown are only afforded a finite amount of free time, so when life presents them with an ultimatum of leisure, what do they do? Should they take that time to listen to their favorite artist or veg out on the couch while knocking back a few episodes of a popular series?
Once upon a time, Queen Elizabeth II was faced with a choice between being serenaded by one of rock n' roll's most legendary frontmen or taking some much needed personal time elsewhere. It was her birthday, so the decision was rightfully hers to make. Most of us would give an arm, a leg, or both to experience a personally dedicated performance from Paul McCartney, but according to NME, Queen Elizabeth had better things to do on that particular day. 
The Queen chose to watch Twin Peaks instead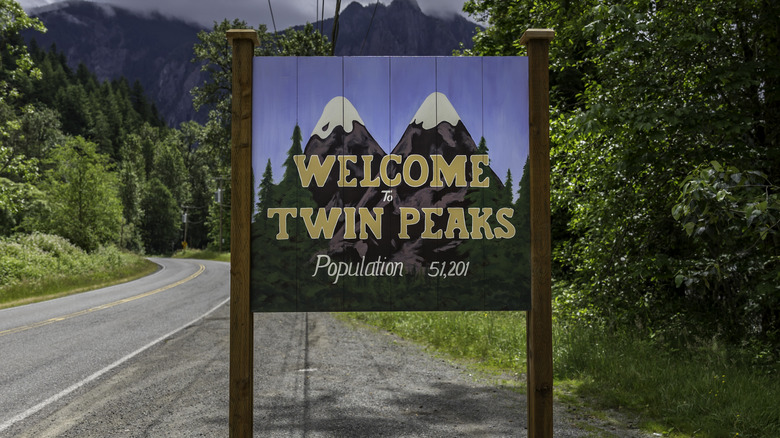 John T. Roberts/Shutterstock
"I'm honoured to be here tonight, your Majesty, and I'm going to play some music for you," the Beatles frontman heartfully declared before the Queen prior to a birthday performance he'd agreed to put on for her. You can imagine his shock when he was met with her response: "I'm sorry, I can't stay, it's five to eight, and I have to go and watch 'Twin Peaks'!'" (via NME)
In all fairness, the David Lynch directed drama/crime series one of the most riveting shows in television history, so you can't really blame her. "Twin Peaks" composer Angelo Badalamenti once talked about the moment when Paul McCartney chastised him for aiding in the production of such an engaging and entertaining show; one so engaging that the most royally celebrated individual on planet earth chose to watch it instead of listen to him sing. You can listen to him share the hilarious tale here.