The Truth About The Home Where Queen Elizabeth Was Born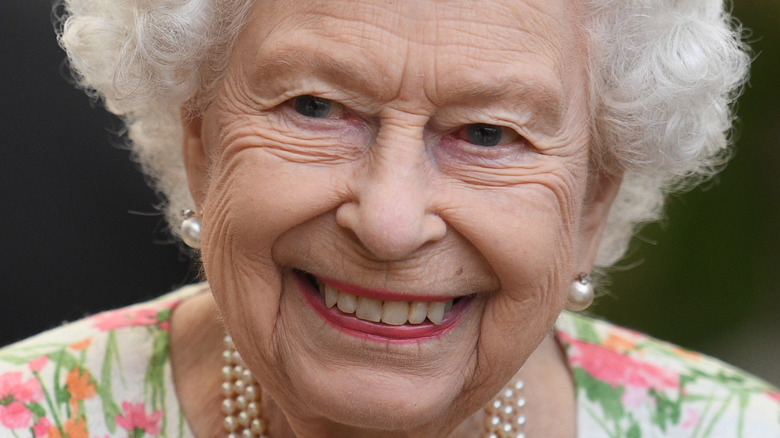 Wpa Pool/Getty Images
In the wake of Queen Elizabeth II's death, the world can't help but wonder where she came from and what her life was like before she became the spectacle that she was. Unlike most other monarchs, the late occupier of the British throne wasn't born in an illustrious castle surrounded by servants, jewels, and regal adornments. Rather, her entrance into this world took place in a small residence on Bruton Street in Mayfair, London, as BBC News reports. 
If you're looking to pay a visit to the original homestead of the recently deceased queen, don't get your hopes up, because it's no longer there. According to the BBC, the home was demolished sometime before the mid-20th century. Through the proliferation of various rumors, many have come to believe that the house was destroyed during World War II air raids over London. However, rumors are just rumors at the end of the day, and as it turns out, this one isn't true at all. 
The queen's house was not Blitzed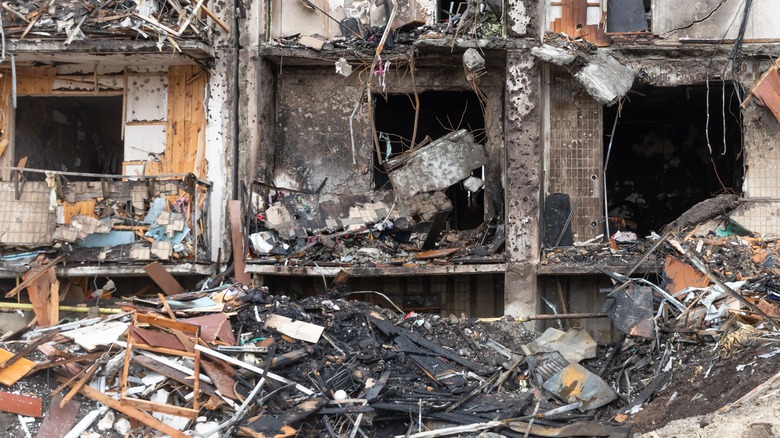 Drop of Light/Shutterstock
As the BBC reports, the place of Queen Elizabeth II's birth was not destroyed during WWII air raids (or "the Blitz"). It was, however, fully demolished, though its dismantling took place before the war even started. A hand surveyor's note from 1939 that was exhumed from London Metropolitan Archive claimed that the home's deconstruction took place the same year and stated that "its site forms part of that upon which Berkeley Square House has been built." Essentially, it was lost via the consequence of the neighborhood's inevitable development and reconfiguration. 
Hello! Magazine reported in 2021 that the queen's birthplace was turned into an upscale Chinese restaurant, but this is also erroneous (for the most part). While the dining establishment does, in fact, share the same address as her childhood home — 17 Bruton Street — it wasn't renovated from the original house. It's also part of a long line of businesses/offices that line that street, but these, as well as the Hakkasan restaurant, were merely built on top of the site where her home once stood (via the BBC).