Did 18-Year-Old Jackie Mitchell Really Strike Out Babe Ruth And Lou Gehrig?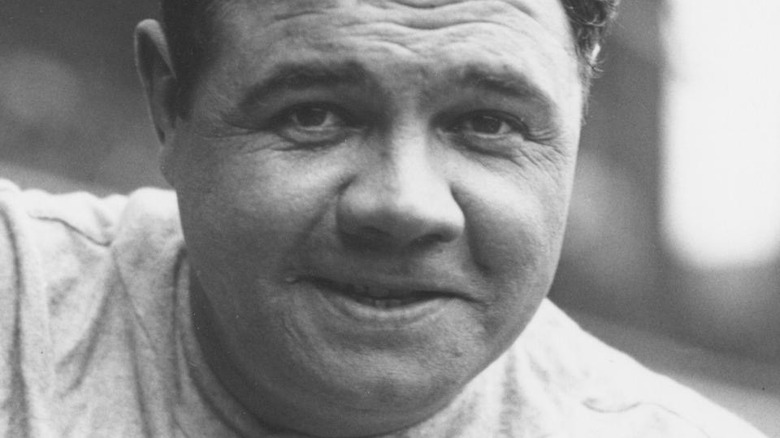 Louis Van Oeyen/ Wrhs/Getty Images
In the 1920s and 1930s, there was seldom a baseball pitcher that could defeat the mighty "Murderer's Row," comprised of New York Yankees batters like Babe Ruth and Lou Gehrig (via Smithsonian Magazine). The Sultan of Swat (a.k.a. Ruth) ended his lifetime career with over 700 home runs (via National Baseball Hall of Fame), and Gehrig, the first player to ever have his number retired, with nearly 500 (via Baseball Almanac). 
Two of the best players in Major League Baseball history, none would expect they would be thwarted by an 18-year old (some say 17) female minor leaguer who some claim could not even break a pane of glass with her pitches (via History). Some believe this seemingly impossible feat was nothing more than a publicity stunt, while others chalk this disbelief in a woman's athletic talent up to misogyny. Either way, Jackie Mitchell swore to her accomplishment, even up until the moment of her death.
Was it a stunt?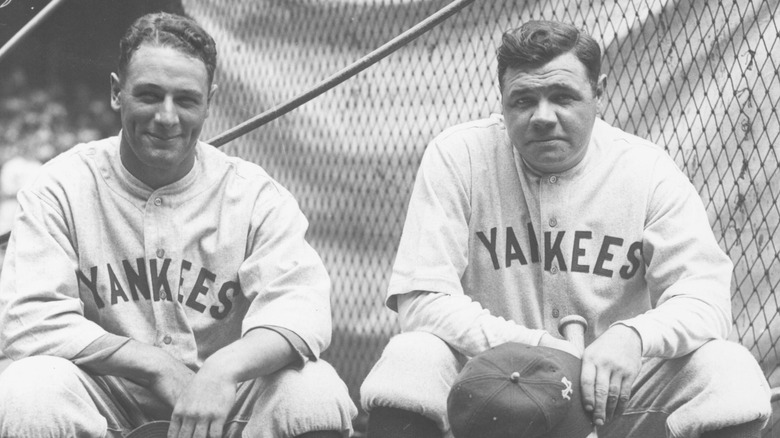 Louis Van Oeyen/ Wrhs/Getty Images
On April 2, 1931, amid The Great Depression and just a day after April Fool's Day, 18-year-old minor leaguer Jackie Mitchell took the mound against the New York Yankees, pitching to the likes of Babe Ruth and Lou Gehrig (via History). She became a baseball fan at just five years old, when she started to play in the street with a boy who just so happened to be the son of eventual Hall of Famer Dazzy Vance. Vance is credited with teaching Mitchell her sinker pitch, which eventually became known as "the drop" (via Smithsonian Magazine). But her true baseball career didn't start there.
Although Mitchell played for countless "barnstorming" teams throughout her career (vaudeville-type teams of misfits who played despite society's constraints), her biggest achievements came during her brief time in the minor leagues. After playing in 1930 with the Chattanooga Engelettes, a team of female players, Joe Engel (a.k.a "The Baron of Baloney") signed her with the Chattanooga Lookouts. However, Engel earned that title not for his love of over-processed deli meat, but for his entertaining ability to stretch the truth for publicity.
The Argument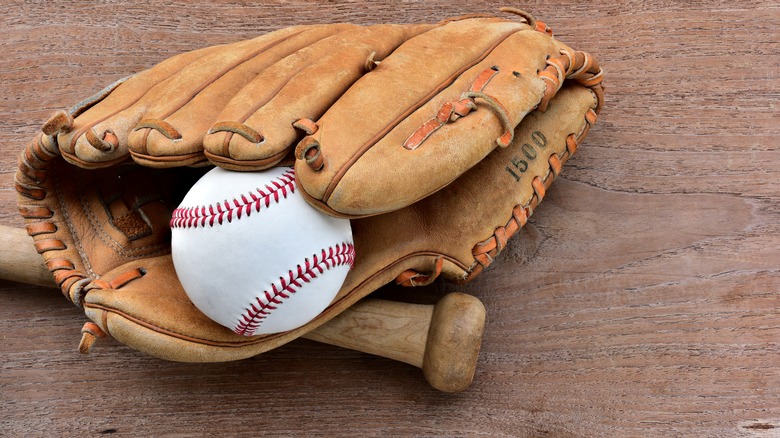 Sanit Fuangnakhon/Shutterstock
Some believe the accusations of Jackie Mitchell's pitch being a stunt were just meant to stroke male egos (via Smithsonian Magazine). With headlines like "The curves won't all be on the ball," and "Babe turns chivalrous, lets girl fan him out" (via History), it would be no surprise that two of the greatest ballplayers of all time wouldn't want to admit they were beaten by a girl. 
Other Yankees, however, hinted at the authenticity of Mitchell's pitching, with Lefty Gomez saying former manager Joe McCarthy would have never had the Yankees strike out due to his competitive nature, while Ben Chapman — who was due at bat next when Mitchell was called off the field — had no intention of striking out.
Some of Mitchell's final words before her death in 1987 were "Why, hell, they were trying — damn right. Hell, better hitters than them couldn't hit me. Why should they've been any different?" But even after all the evidence, many say it was just a hoax put on by Joe Engel, who was famous for pulling such publicity stunts. It was the day after April Fool's Day, after all, possibly indicating Engel's intentions, but 4,000 fans turned out to see Babe Ruth not only whiff multiple pitches, but even become frustrated, making the umpire inspect the ball. Gehrig similarly failed, swinging at all three pitches. 
Official MLB historian John Thorn said "Mitchell couldn't break a pane of glass," but others say Mitchell may have tricked Gehrig and Ruth with off-speed pitches. Either way, she did the impossible that day and although she is considered one of the first female minor-leaguers, she went on to quit baseball in 1937 to work for her father's optometry office.