This Is How The New York Yankees Got Their Name
Lennox Wright/Shutterstock
The Yankees are one of the most well-known teams in all of sports. They are worth billions, and people all over the world know who they are. Over the course of their more than 100 years of existence, their fans have seen them win 27 World Series and appear in many more playoff games. They could field an All-Star team from their all-time greats, too, whether it was Babe Ruth, Lou Gehrig, Joe DiMaggio, Yogi Berra, Mickey Mantle, Mariano Rivera, or Derek Jeter, per the New York Post. Their navy wool caps with their interlocking NY logo on it are instantly recognizable, as are their pinstriped home uniforms. Their old stadium was known as the House that Ruth built.
They were not always known as the Yankees, though. When it comes to team names, sometimes there are fortuitous turns of events. If a certain thing didn't happen, then baseball fans might be arguing about whether Ruth, Gehrig, Berra, DiMaggio, Mantle, Rivera, or Jeter was the greatest Highlander of all time. What? That name doesn't sound familiar? There's a great story behind that. 
A newspaper changed the name to Yankees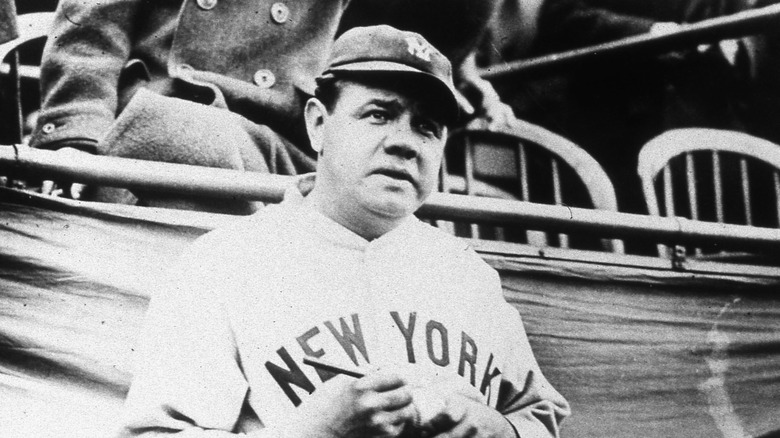 Transcendental Graphics/Getty Images
Yes, the team that we all know of as the Yankees were once known as the Highlanders back in the late 1800s and early 1900s. They had a pitcher, Jack Chesbro, who won 41 games in 1904, per Baseball Reference. That is extremely impressive due to 20 wins being a mark of pitching excellence (and some luck) now. But there were people who were unhappy with the team name. Newspaper people hated that it was so long and took up so much space on the printed page, per MLB. 
The Highlanders seem to have become the Yankees when the New York Journal published a headline in its April 7, 1904, edition that read "YANKEES WILL START HOME FROM SOUTH TODAY." They then had a headline "YANKEES BEAT BOSTON" a week later. Ironically, the Boston team had yet to become the Red Sox themselves. Apparently, an editor had gotten tired of trying to fit Highlanders on the page and declared that he was going to call them the Yanks. It was just as well, since the Highlander name was getting a lukewarm reception from fans at best. 
The Yankees name stems from the Yankee Doodle days of the American Revolution. There was a brief attempt to have a mascot named Dandy, but it was quickly shelved, per the New York Post. The team uses its storied history to draw in fans. So, they have been the Yankees for over 100 years, and they will likely stay the Yankees for the next century at least.