Why Prince Andrew Holds The Power Over Princess Anne To Step In For King Charles III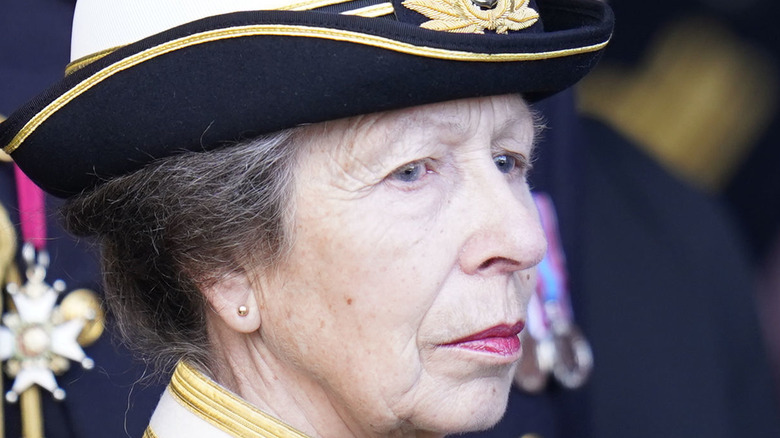 Wpa Pool/Getty Images
In 2013, anticipating the birth of Prince William's first child, the late Queen Elizabeth II passed a new law removing male royal primogeniture, the rule by which males took precedence over their older sisters in the royal succession. However, the new law only applied to people born after October 28, 2011, meaning the queen's granddaughters and her only daughter, Princess Anne, didn't benefit from it (via i News). Princess Anne thus remains behind her brothers, Princes Andrew and Edward — as well as their children and grandchildren — in the line of succession.
That matters now because of the rules regarding the new king's counselors of state, a position that was created by King George VI in 1937. Counselors of state are people who can step in to carry out official duties for the sovereign when the sovereign is sick or otherwise unable to perform those duties in the short term (via the Daily Mirror). Per the act passed in 1937, there are five counselors of state, and these automatically include the sovereign's spouse and "the next four people in line to the throne who are aged over 21" (via i News). For the new King Charles III, this means his counselors are Camilla, Princes William, Prince Andrew, Prince Harry, and Princess Beatrice.
Can counselors of state be replaced?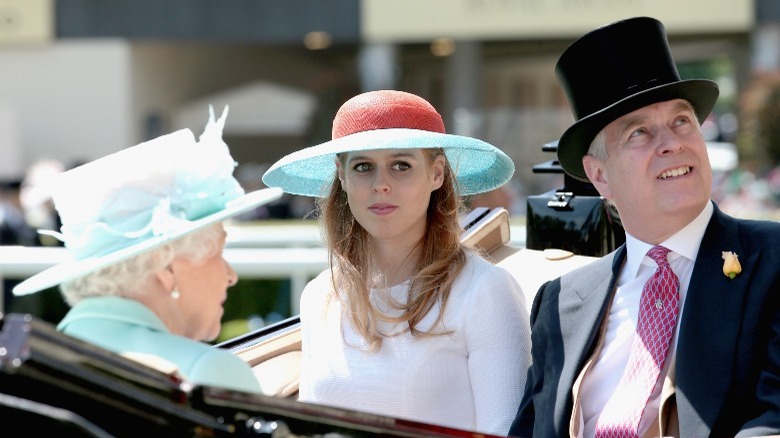 Chris Jackson/Getty
The automatic appointment of King Charles' counselors of state has caused some concern. Princess Beatrice, Princes Harry, and Prince Andrew are not working royals (via i News), and the latter has also been mired in controversy because of his ties to sex offender Jeffrey Epstein (via The New York Times). 
Royal expert Richard Fitzwilliams told i News he thinks Princess Anne, Prince Edward, or Sophie, Countess of Wessex, should become a counselor of state instead. Interestingly, Thomas Mace-Archer-Mills, founder and director of the British Monarchists Society, thinks Princess Anne should replace Princess Beatrice — not Prince Andrew — on the list of counselors. Princess Anne is one of the hardest-working royals, often making the most formal appearances in a year of any member of the family. In addition, i News says King Charles is not interested in having Prince Andrew resume royal duties. However, changing the counselors of state would require new legislation, and there's no sign yet that the king is considering it. 
According to People, counselors of state are "rarely called upon." When they are, they can perform royal duties, including attending the State Opening of Parliament, attending Privy Council meetings, signing documents, and receiving new ambassadors to the United Kingdom (via I News and the Daily Mirror). They cannot oversee Commonwealth matters, appoint a Prime Minister, bestow noble titles, or dissolve Parliament without the monarch's approval.