David Bowie's Advice He Received From A Buddhist Monk Was A Real Game-Changer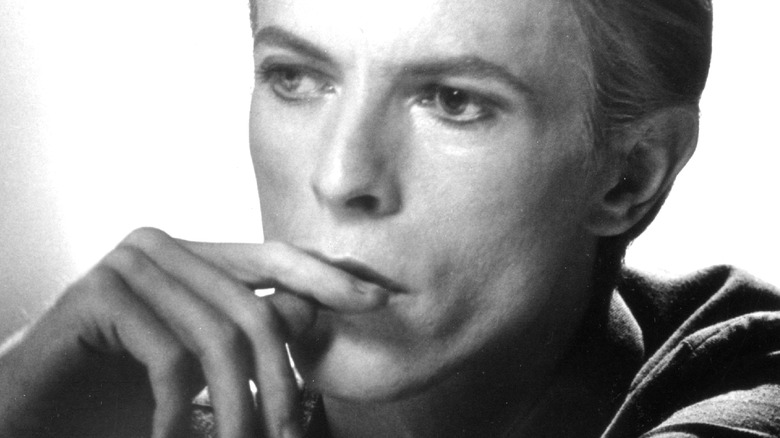 Michael Ochs Archives/Getty Images
David Bowie was one of pop music's pioneering glam artists. With hits like "Starman" and "Space Oddity," he built a reputation as an out-of-this-world performer. Born David Robert Jones, Bowie changed his name in order to distinguish himself from Davy Jones, the popular lead singer of The Monkees in the 1960s, according to TIME. The British singer got his start in London clubs in the '60s and had to set himself apart; he did so by developing a unique aesthetic that challenged gender norms and appealed to the progressive sensibilities that were growing in 1970s (via Britannica).
After his death on January 10, 2016, there was a renewed interest in the life and end of the singer, and this month a documentary is due for release on September 16. The film, "Moonage Daydream," will explore Bowie's unconventional life and his intimate creative processes and religious explorations (via Yahoo News). The man who developed the theatrical identity of Ziggy Stardust also had equally unique sides to his spirit, and what many people don't know about the legendary popstar is that aside from his flamboyant, sometimes mystical image, he also had a spiritual side in real life.
How Bowie's life led him to a Buddhist monastery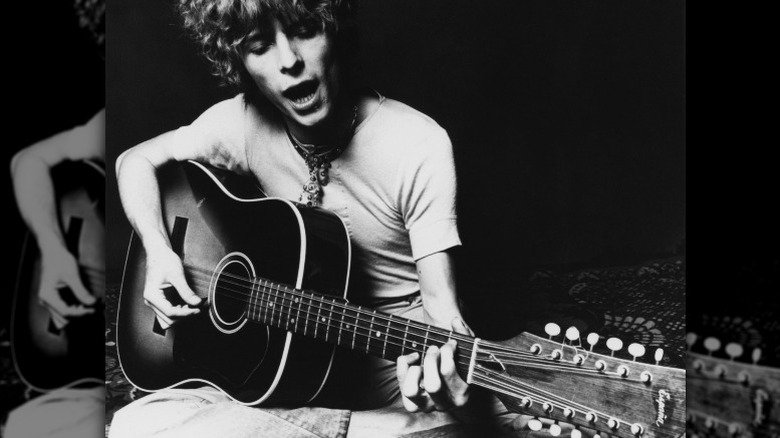 Michael Ochs Archives/Getty Images
David Bowie was born in London, England, on January 8, 1947, and from a young age, he proved to have innate musical talent when he picked up the saxophone and learned to play. During his musical explorations, he looked to his brother Terry, who was nine years his senior. Terry led him to his interest in rock, but his influence on Bowie, as well as his personal growth, was cut short when he developed mental health issues that later led to him being committed (via Biography).
By the age of 16, Bowie began working as an artist and he soon changed his name to "Bowie" after the American pioneer Jim Bowie, who developed the Bowie knife. In the late '60s, David Bowie produced an unsuccessful first album and began his spiritual explorations when he went to Scotland to live in a Buddhist monastery, believed to be in the fall of 1967, per the Sunday Herald.
He returned to music in 1969, eventually married (the year after, via Smooth Radio), and by 1972, he had his first hit "Space Oddity" (per Biography). Just before then, however, David Bowie received some important life advice that would help set the stage for his life's work.
The advice he received from a Buddhist monk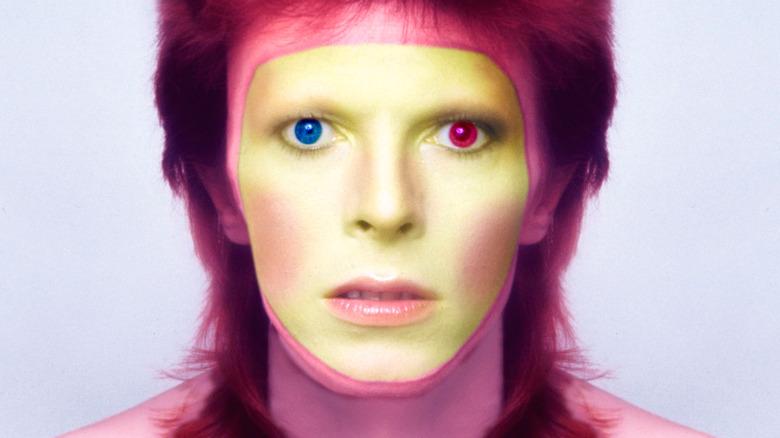 Justin De Villeneuve/Getty Images
In 1970, a 23-year-old David Bowie spoke to the magazine Jackie, well before he had reached stardom. He accepted this recently unearthed interview to get media credit as he was growing his career. In the process, he was asked a series of generic questions about his influences in entertainment and his stage experience. At one point, Bowie was asked about the best life advice he had ever received. Since he had already spent time in a Buddhist monastery, he drew upon the words of a Tibetan monk he knew. The words were (via Far Out Magazine), "To try to make each moment of one's life one of the happiest, and if it's not, try to find out why."
The advice appealed to Bowie because, while he was planning on becoming a monk, he realized something wasn't right. Despite his initial commitment to the plan, he felt unhappy and had to discern why. Comically, he admitted that what sealed his decision to leave the monastery was the fact that he'd have to shave his hair, per Far Out Magazine. Although he couldn't maintain a life as a monk, he channeled his wonder for life's big questions in his creative pursuits, which few could doubt ended up being the right choice for Bowie and his happiness.