The Real Reason Lauren Tewes Was Fired From The Love Boat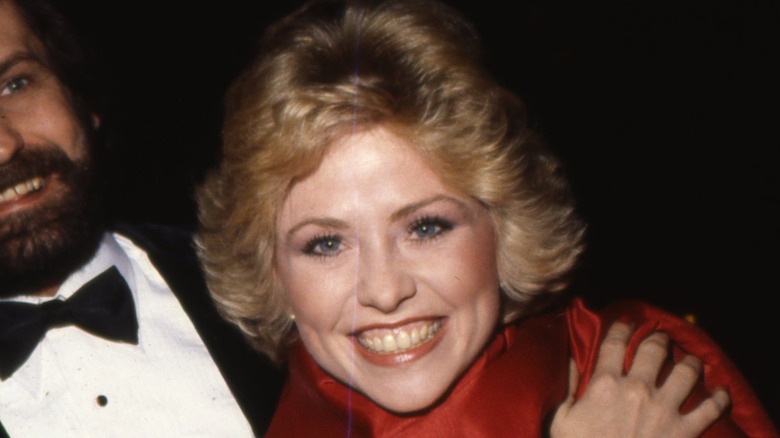 Donaldson Collection/Getty Images
While celebrities living during the late 1970s arrived weekly on our televisions sets to board the cruise ship known as "The Love Boat" and have their problems miraculously solved in less than 60 minutes (via IMDb), things were much different for the actors who actually made up the main cast of the show. Gavin MacLeod led the cast as fatherly Captain Steubing. One star, in particular, not only didn't have her life's problems neatly tied up by the end of the episode, but developed serious personal issues during her time on the show which interfered with her performance and, ultimately, her career.
According to a recent interview with OK! Magazine, Lauren Tewes had quit a job as a waitress when she got word from her agent that she'd landed the part of cruise director Julie McCoy on a new series, "The Love Boat." She was 23 years old, and had gotten her professional feet wet with a few commercials and guest shots on TV.
Cruise director no more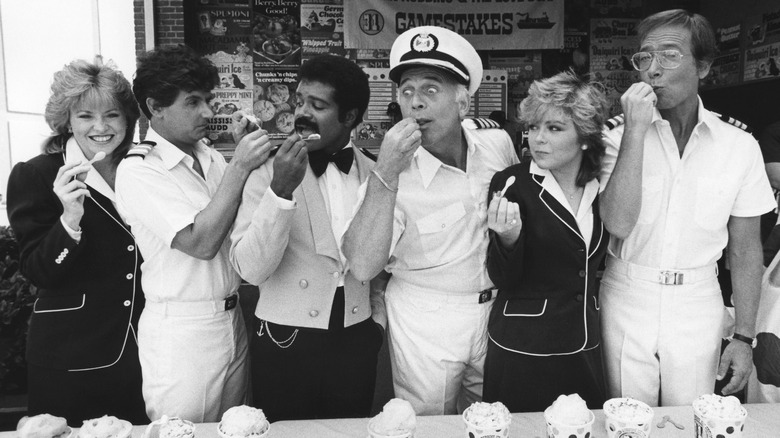 Joan Adlen Photography/Getty Images
Unlike most stories on the series, this one didn't have a happy ending for quite some time. As it turns out, Tewes (above, far left) was well on her way to developing an all-encompassing cocaine addiction during the show's run. In a 1985 interview, Tewes related to TV Guide just how her cocaine addiction started (via UPI). Suffering from a simple case of just wanting to fit in, Tewes told the magazine, "I wanted to be one of the gang. I am ashamed to say it, but it's true. The first time I took cocaine I had just gotten the job on 'The Love Boat' and I was on my way to a party. My date said, 'Let's do drugs.' And I said, 'What the heck?"'
Winning the role as Julie McCoy certainly didn't help Tewes deal with her problems. Beating out over 100 other actors for the role of the cruise director didn't boost her confidence at all, either (via UPI). In fact, being told she was one of the most beautiful woman in Hollywood had the complete opposite effect on Tewes. "'I was trying to keep my job, keep my husband, keep my house. I was trying to please everybody and I was destroying myself. I was on drugs. I didn't sleep. I slept at work. I behaved poorly at work, and that is where I made my fatal mistake" (via UPI).
A sad ending for a happy ship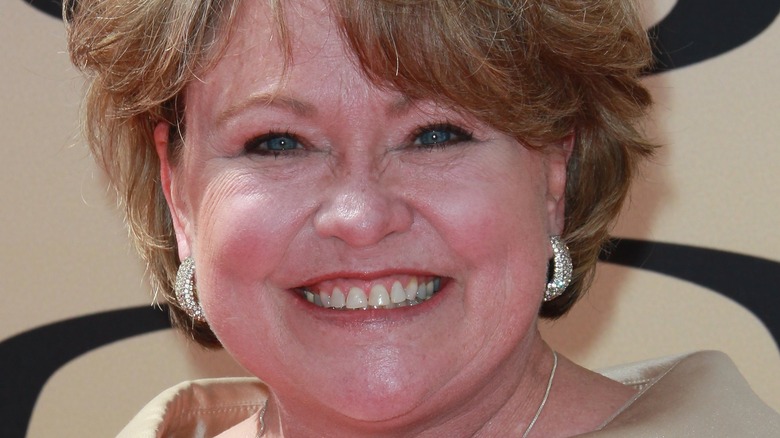 David Livingston/Getty Images
According to Douglas Cramer, executive producer of "The Love Boat," Tewes' issues were deeper than just a substance abuse problem. "She does not deal with reality. There were severe problems with Lauren. Not just recently, but for all of the seven years she was with 'The Love Boat.' It was terribly disrupting" (via Outsider).
Even though Tewes (above, in 2010) sought treatment for her addiction by 1980 (via UPI), the die had already been cast. By 1984, the producers of "The Love Boat" had had enough and Tewes was fired. While Tewes maintains that the producers of the show should've given her a more of opportunity to get help (via Outsider), they maintain enough was enough and released Tewes from the cast.
While Tewes was let go in 1984, "The Love Boat" continued to roam the seven seas. Tewes was replaced by actress Pat Klous as Judy McCoy, Julie McCoy's sister (via IMDb). "The Love Boat" drifted the world's oceans until 1987, when the series was finally canceled. As for the actual vessel that starred in the television show, officially known as the Pacific Princess, and part of the Flagship Cruises' fleet, "The Love Boat" continued to cruise around the world well after the show's finale. Originally known as the Sea Venture, and renamed in 1975 as the Pacific Princess, "The Love Boat" set sail on her final voyage in 2013 (via USA Today) According to Reuters, shortly after its final cruise, the Pacific Princess made its way to Turkey to be broken down and sold as scrap.