Palace Makes Huge Change For Prince Harry Right Before The Queen's Funeral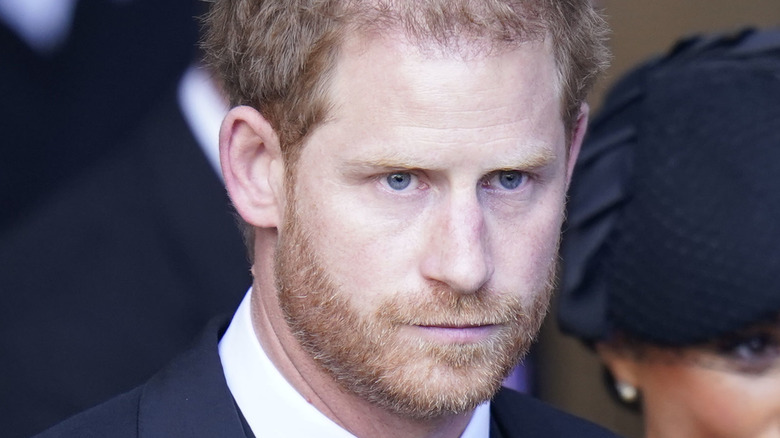 Wpa Pool/Getty Images
Queen Elizabeth II's son, Prince Andrew and her grandson, Prince Harry, the Duke of Sussex, have participated in ceremonial services for the late Queen who died at the age of 96 on September 8, 2022. Unlike other members of the royal family such as Harry's brother, Prince William, the new Prince of Wales, neither Andrew nor Harry, who both served in the military, were allowed to wear their uniforms at those events, according to CNN. It was later announced that as a sign of respect Prince Andrew would be allowed to wear his uniform at the Queen's final vigil at Westminster Hall before her funeral service at the abbey, via Sky News.
In 2020, Prince Harry and his wife Meghan Markle stepped away from their royal duties. In doing so, Prince Harry lost the privilege to attend formal functions in his military regalia. In 2019, Prince Andrew also stepped back from royal life and was later stripped of his military titles over his reported connection and a lawsuit related to the disgraced late financier and alleged sex trafficker, Jeffrey Epstein. In light of the concession to Prince Andrew about his uniform but not for Prince Harry, many questioned the double standard. As the Mirror reports, Buckingham Palace now has some answers.
Prince Harry will be allowed to dress in uniform for the queen's final vigil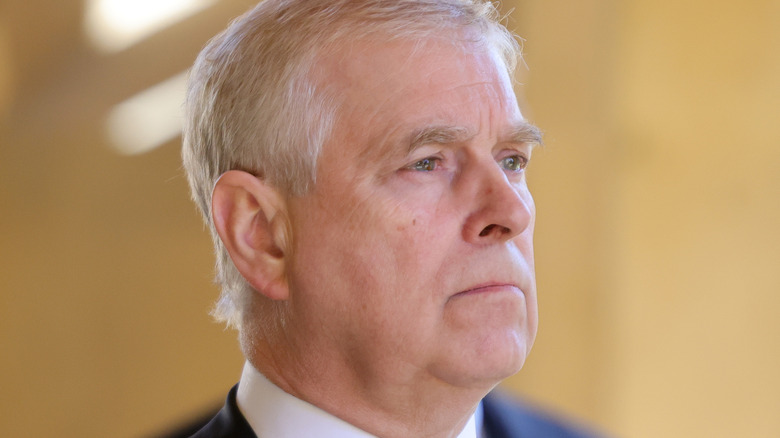 Chris Jackson/Getty Images
As Queen Elizabeth II lay in state in Westminster Hall, it was announced that Prince Harry would be allowed to dress in his military uniform for the Queen's final vigil, according to the Mirror. Prior to that announcement, a representative for the Duke of Sussex said (via CNN), "His decade of military service is not determined by the uniform he wears and we respectfully ask that focus remain on the life and legacy of Her Majesty Queen Elizabeth II." The change was reportedly made after public push-back after the decision to allow Prince Andrew to wear his uniform at that same event.
The decision to allow both Prince Harry and Prince Andrew to wear their military uniforms for the Queen is how the sovereign would have wanted it, and the change was simply a matter of common sense, according to one royal source (via the Mirror). "It is important that the Queen's grandchildren are all made to feel welcome and comfortable as they grieve their beloved grandmother together," that source said.