Who Is The Westminster Abbey Choirmaster, James O'Donnell?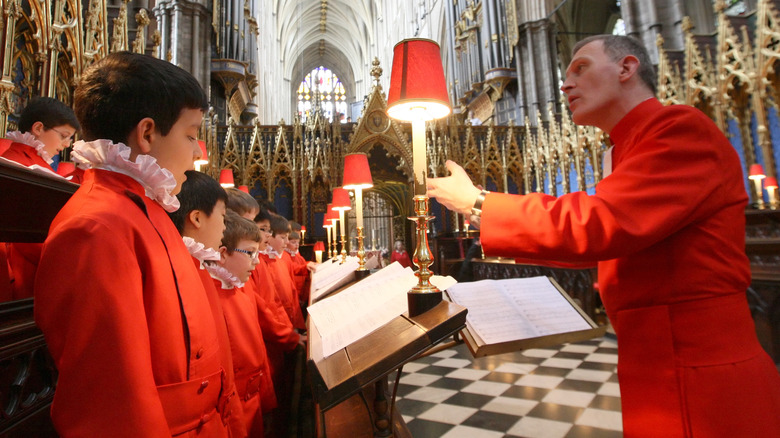 Wpa Pool/Getty Images
On September 19, 2022, Queen Elizabeth II's funeral will take place at Westminster Abbey and music will play a major part in the somber ceremony. Two different choirs, one from Westminster Abbey, and the other, His Majesty's Chapel Royal, will be under the guidance of one man, according to Sky News. James O'Donnell, Westminster Abbey's organist and master of the choristers, has been in his role for more than 20 years, according to Westminster Abbey. But his renowned career extends beyond the walls of the architectural masterpiece where the longest-serving British monarch who died on September 8, 2022, at age 96, will soon be memorialized.
O'Donnell has an international reputation as a conductor and organ recitalist and has performed across the globe, recorded music, worked with various ensembles, and taken part in many musical festivals, among other honors, per Westminster Abbey.  As the world tunes in to watch Queen Elizabeth's funeral, the last act in an epoch-defining life of the monarch who ruled for seven decades, O'Donnell's important role will cap off his tenure at Westminster Abbey.
James O'Donnell almost missed out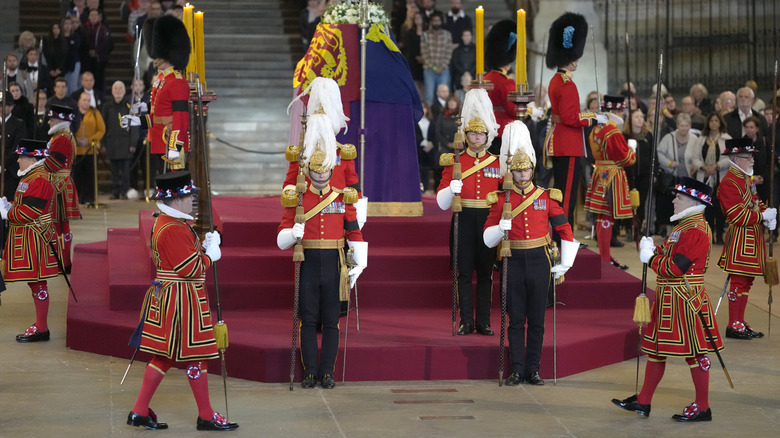 Wpa Pool/Getty Images
James O'Donnell will be in charge of not just one choir with a storied history going back hundreds of years, but two. The Choir of Westminster Abbey, composed of 30 boys and 12 adults, was founded in the 14th century, according to Classic FM. They will be joined by The Choir of His Majesty's Chapel Royal, which dates back to the 15th century and is based at St. James Palace, also in London, per Classic FM. During his time at Westminster Abbey, which began in 2000, O'Donnell was in charge of the music for the funeral of Queen Elizabeth's mother, the Queen Mother, in 2002, as well as the wedding of Prince William and Kate Middleton in 2011, per Westminster Abbey.
O'Donnell nearly missed this opportunity to help set the tone for this history-making royal funeral. He's going to leave his position at Westminster Abbey at the end of the year, according to Westminster Abbey. O'Donnell has accepted a position at Yale University in New Haven, Connecticut, as a professor in the Yale school of music and Yale Institute of Sacred Music, per the website.