Are There Nuns Or Monks At Westminster Abbey?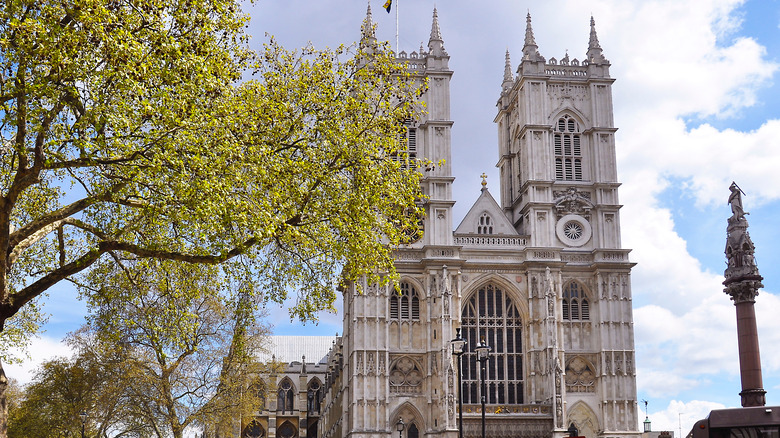 Mistervlad/Shutterstock
Update: A prior version of this article noted King Charles III's first wedding was at Westminster Abbey, but it was at St. Paul's Cathedral. This article has been updated to reflect that. 
After her death at age 96, Queen Elizabeth II will lie in state at Westminster Hall for four days before her state funeral service takes place at Westminster Abbey in London on Monday, September 19, 2022, per The New York Times. Built in the 10th century, Westminster Abbey has borne witness to all sorts of important British cultural events from throughout history. Nearly every British monarch has been coronated at Westminster since William the Conqueror in 1066 (via History). With Elizabeth's funeral service now expected to happen at the abbey, though, does that mean there will be nuns or monks in attendance?
The queen's own official coronation took place at Westminster in 1953, and her son, King Charles III, is expected to hold his coronation at Westminster Abbey sometime in 2023, according to Vox. As well as her coronation, in 1947, Elizabeth married her husband of more than seven decades, Prince Philip, at Westminster. Philip, who died in 2021 at almost 100 years old, also had his memorial at Westminster. For these reasons and more, the abbey held a special place in the queen's heart, and all combined, it's a fitting venue for the queen's funeral (per People).
Westminster is no longer an abbey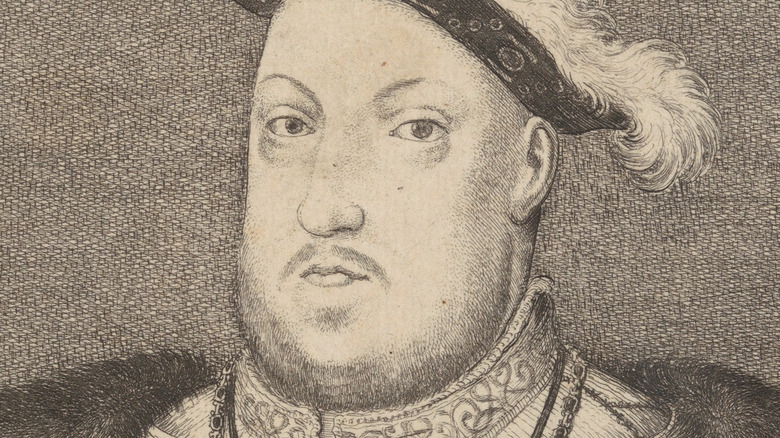 Heritage Images/Getty Images
Though it's still most often referred to as an abbey, Westminster is no longer one and hasn't been an abbey since the 16th century, when King Henry VIII (pictured) dissolved the Benedictine monastery housed there and established the Church of England, according to the official Westminster website. For this reason, monks no longer live at Westminster, nor will any monks from Westminster specifically attend the queen's service. Nor, for that matter, will an order of nuns, as nuns never called Westminster home. 
Prior to Henry VIII, though, Westminster did house monks who wore the black habit of the Order of St Benedict. Some areas from that time can still be seen today. The first monks to live at Westminster arrived at the abbey in the late 10th century on a site that no longer exists, and where the current Westminster now stands. An early version of Westminster was built by King Edward the Confessor in the 11th century, and in addition to the royal ceremonies mentioned, some religious services still take place there each Sunday and on religious holidays, per History.
The Dean of Westminster will conduct Queen Elizabeth II's service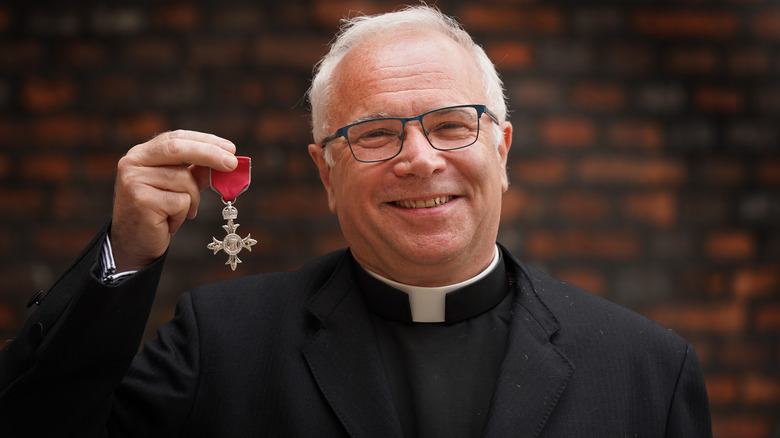 Wpa Pool/Getty Images
Conducting the funeral service for Queen Elizabeth II at the abbey will be the Very Reverend Dr. David Hoyle MBE (pictured), the 39th Dean of Westminster, who presides over all the religious services that still happen there, per the official Westminster website. According to Westminster, most monks retired when Henry VIII dissolved the monastery in 1540, though some returned in 1556, when his daughter Mary I, a Roman Catholic, ascended the throne.
In 1558, however, under the rule of Henry's second daughter and Mary's half-sister Queen Elizabeth I (a Protestant), those monks who returned to Westminster during the time of Queen Mary I left Westminster one last time. Two years later in 1560, Elizabeth gave Westminster its new official name, the Collegiate Church of St Peter, Westminster, as the Westminster site explains.
In addition to Elizabeth II's funeral, other notable royal events to take place at Westminster Abbey includes Princess Diana's own funeral service in 1997; Charles' son, Prince William, the new prince of Wales, married Kate Middleton at Westminster in 2011 (via History).
From Westminster Abbey, Elizabeth's coffin will be transported to St. George's Chapel at Windsor Castle, where she will be laid to rest.