Who Was The First British Royal To Visit America?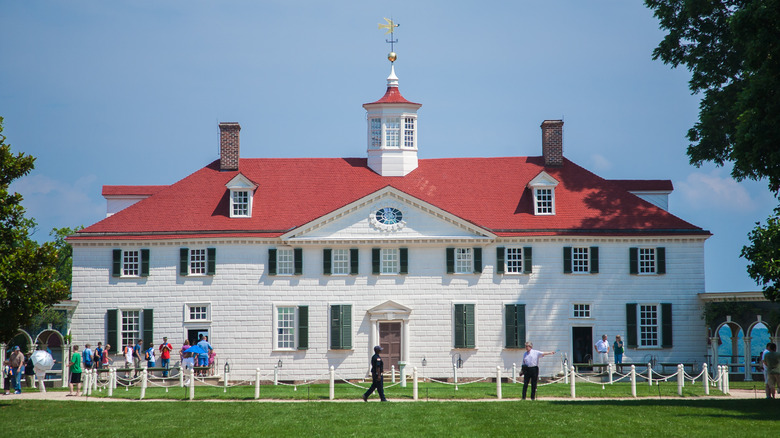 Bob Pool/Shutterstock
In September 1783, the British came to recognize the United States as an independent nation through the signing of the Treaty of Paris (via History). Although the Revolutionary War had ended, Live Science reports that diplomatic relations between the two countries were woeful. At the time, America had an alliance with Britain's enemy, France. However, that union eventually ended, prompting America and Britain to heal their complicated relationship. That they did as the U.S. Department of State notes that the two have been diplomatically connected since 1785.
Although their alliance suffered during the War of 1812, all was later forgiven. As the BBC points out, Britain and America now have a "special relationship." Nevertheless, it took 77 years for anyone from the royal family to set foot in America (per The New York Times). The University of Toronto writes that in 1860, Queen Victoria sent her 18-year-old son Albert Edward (seen above), then the Prince of Wales, on a tour of Canada and the United States. Per the White House Historical Association, Victoria hoped that this trip would be eye-opening for her immature and restless son.
The Prince of Wales toured George Washington's home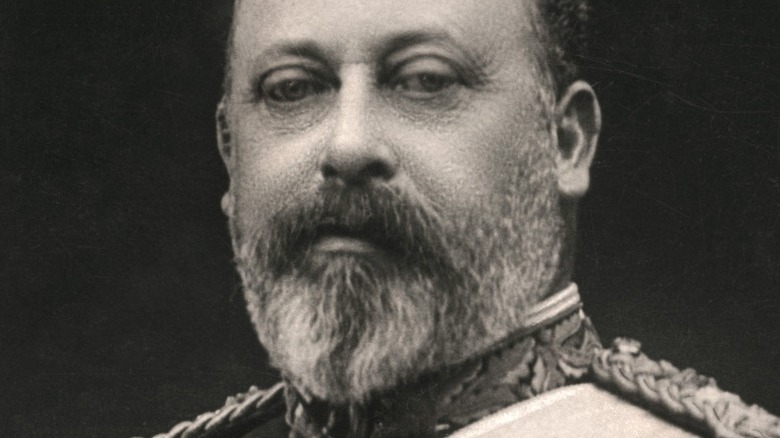 Print Collector/Getty Images
The White House Historical Association writes that Albert Edward did not have plans to visit America until he was invited by President James Buchanan via a letter to Queen Victoria. Buchanan wrote, "I need not say how happy I should be to give him (the Prince of Wales) a cordial welcome to Washington. You may well be assured that everywhere in this country he will be greeted by the American people in such a manner as cannot fail to prove gratifying to Your Majesty." All in all, Edward visited several American cities, including Baltimore and, of course, Washington D.C.
While in Washington D.C., Edward enjoyed an opulent dinner and tour of the city (via George Washington's Mount Vernon). Shortly after, Edward made his way to Mount Vernon, George Washington's famed Virginia manor. Edward was invited to visit by the Mount Vernon Ladies' Association, whose members have maintained and restored the property since 1858. Although he only spent two hours at Mount Vernon, Edward greatly enjoyed his visit. He toured the mansion and spent time at Washington's tomb. Per the White House Historical Association, Edward planted a chestnut tree near his tomb to honor his legacy. Once Edward left Washington, Buchanan wrote to Queen Victoria and described the Prince of Wales as "dignified, frank, and affable."
The first monarch visited America in 1939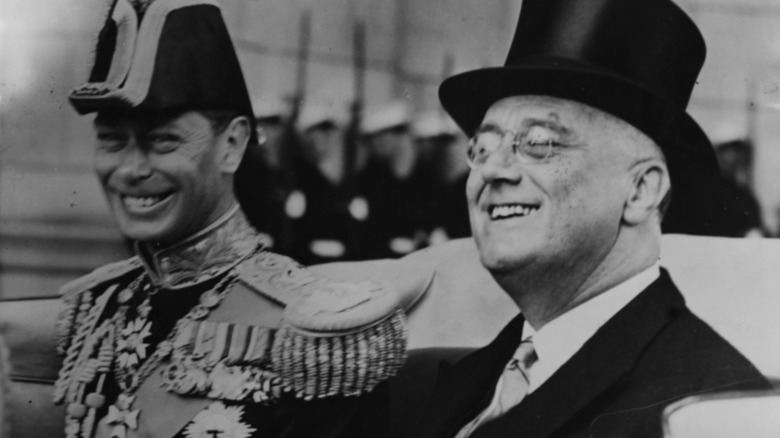 Fox Photos/Getty Images
Albert Edward may have been the first British royal to visit America (via the White House Historical Association), but he was not the first monarch. According to History, that honor goes to King George VI. In June 1939, he and his wife Elizabeth visited New York City and Washington, D.C. Per Politico, the pair entered the country through the Canadian border at Niagara Falls. The publication states that they were invited by President Franklin D. Roosevelt as a way to garner support for Britain as the threat of war loomed.
The Franklin D. Roosevelt Presidential Library and Museum writes that Roosevelt worked tirelessly to demonstrate that the alliance between the nations was strong and united. His hope was that the American public would sympathize with the monarch and his wife. Like Edward, the royals enjoyed a visit to Mount Vernon and Washington's tomb (via Politico). Moreover, Roosevelt hosted a picnic for the queen and king, where they ate hot dogs.
Queen Elizabeth was fond of the Roosevelts. She wrote to her mother-and-law and said (per the Franklin D. Roosevelt Presidential Library and Museum), "They are such a charming and united family and living so like English people when they come to their country house." Shortly after the queen and king returned home, Hitler invaded Poland, marking the beginning of World War II (via History).