Disturbing Details Found In The Autopsy Of Bobby Brown's Son
While there are a good number of celebrities that have had their lives clouded by tragedy, it's hard to argue that there is anything more devastating than losing a child. The rising star of Bobby Brown began in the 1980s when he was part of the R&B pop group New Edition before fame vaulted him high with a monumentally successful solo career. The Grammy Award-winning artist made the leap to film and television and has been a staple in the reality TV world. Though he hasn't released an album since 2012's "The Masterpiece," Brown has stayed in the public eye with "Being Bobby Brown" and "The Real Husbands of Hollywood" (per IMDb). 
Often seen in Brown's company was his son, Bobby Brown, Jr. The father and son duo would often be seen at events together, and Bobby Brown, Jr. appeared on "Being Bobby Brown" in 2005 (IMDb). The younger Brown was attempting to follow in his father's giant footsteps by recording music and producing music videos. He released a handful of singles beginning in 2015, including "In Her City" and the 2018 track "Selfish" (per Legacy). But 2020 looked even more promising with the release of his new track "Say Something" and the music video to accompany it.
Sadly, his career was cut short on November 18, 2020, when his lifeless body was discovered in his apartment. When the coroner examined Bobby Brown, Jr.'s remains, it might not have come as a shock to those that knew him that drugs were the mitigating factor in his passing.
Brown Jr died from a massive drug overdose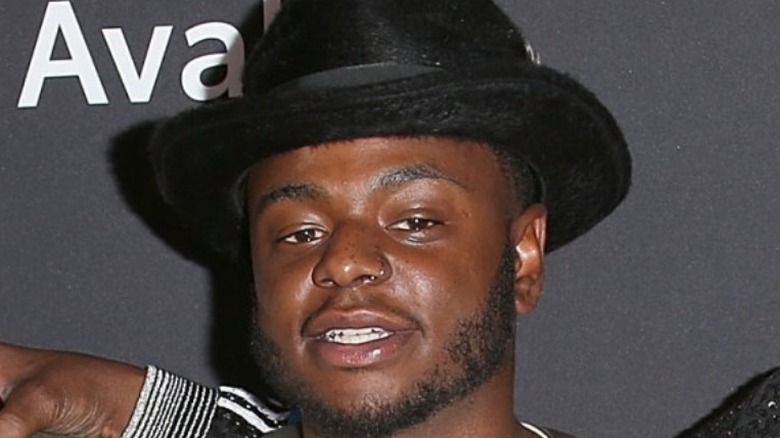 Jesse Grant/Getty Images
The young singer was just days shy of his 29th birthday when his girlfriend, Anna Reed, found him lying on the floor of his apartment and phoned paramedics. Despite their efforts, first responders could not revive him (per BBC News). Bobby Brown, Jr.'s body was examined by the county coroner, which released a report in March 2021 with his determined cause of death to be a lethal combination of various drugs. Before his death, Brown, Jr. ingested alcohol, cocaine, and fentanyl. This drug cocktail was lethal, killing Brown, Jr. sometime early on November 18. Per CNN, it was also noted that paramedics found an abrasion on one of his arms. Despite Brown, Jr.'s long history of drug and alcohol abuse but were no drugs or drug paraphernalia at the scene.
TMZ reports that one witness came forward with some possible pertinent details surrounding Brown Jr.'s death. He felt flu-like symptoms the days before his death, though he tested negative for COVID-19. He was seen by the witness drinking tequila and snorting both cocaine and ground-up Percocet. CNN continues with details of the autopsy report, stating that the medical examiner ruled the death accidental. Death by overdose is a horrific event that the Brown family is not a stranger to, as they have been beset by two other untimely deaths that rocked the lives of their loved ones.
If you or anyone you know needs help with addiction issues, help is available. Visit the Substance Abuse and Mental Health Services Administration website or contact SAMHSA's National Helpline at 1-800-662-HELP (4357).
Brown lost his mother and sister in similar tragedies in recent years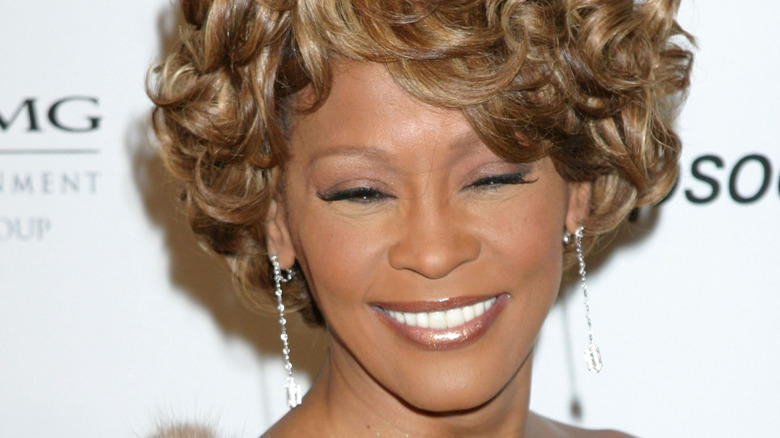 Kathy Hutchins/Shutterstock
Bobby Brown losing his son to overdose wasn't the only time he had to cope with the early death of someone close to him. Fans will recall the 2012 news of Brown's ex-wife Whitney Houston, who was found just days before the 2012 Grammy Award ceremony. Houston, 48, also dealt with substance abuse for most of her adult life. When she was found face down in her bathtub on February 11, ABC News reports stated that a spoon with traces of cocaine was left near her in the bathroom. An autopsy report from the coroner's office a month later detailed the amount of cocaine in the late singer's system as well as the number of prescription drugs that were found in bottles in her room. The official cause of Houston's death was accidental drowning.
In 2016, Brown was once again met with a tragic death of a family member. In January, a friend found his daughter Bobbi Kristina Brown unresponsive in her bathtub. Unlike her mother, Bobbi was still alive when she was discovered and was rushed to the hospital where she was placed on life support. Sadly, six months after she was found, the 22-year-old actress and singer succumbed to lobar pneumonia (per ABC News). Though a wide variety of drugs were found in her system when she was discovered in her bathtub, the coroner's report listed the cause of death as "undetermined." CBS News explains that the autopsy could not determine whether or not her death was intentional or accidental.