The Tragic Death Of Whitney Houston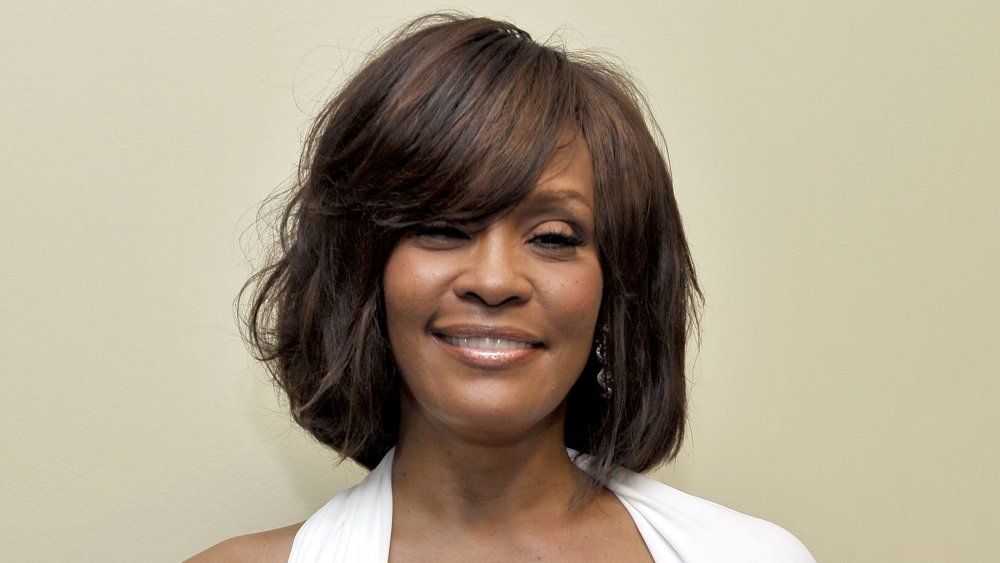 Charley Gallay/ama2009/Getty Images
Whitney Houston was one of the most legendary singers of her generation. Though she largely operated within the confines of R&B, pop and soul, her powerful mezzo-soprano voice was enough to move even the most grumpy heavy metal fan, and she put her formidable pipes to good use on her copious hits like "How Will I Know?", "Saving All My Love For You", and the Dolly Parton cover "I Will Always Love You". 
Behind the scenes, Houston lived a life that wasn't quite as golden as her voice. From childhood trauma to struggles with addiction and a toxic relationship with Bobby Brown, her private life was far from rosy, though she did her level best to keep things together and maintain a positive public image. Unfortunately, her life came to an end on February 11, 2012, when the 48-year-old singer died just one night before the Grammy Awards. Here's what we know about the tragic death of Whitney Houston.
Whitney Houston's mysterious bathroom death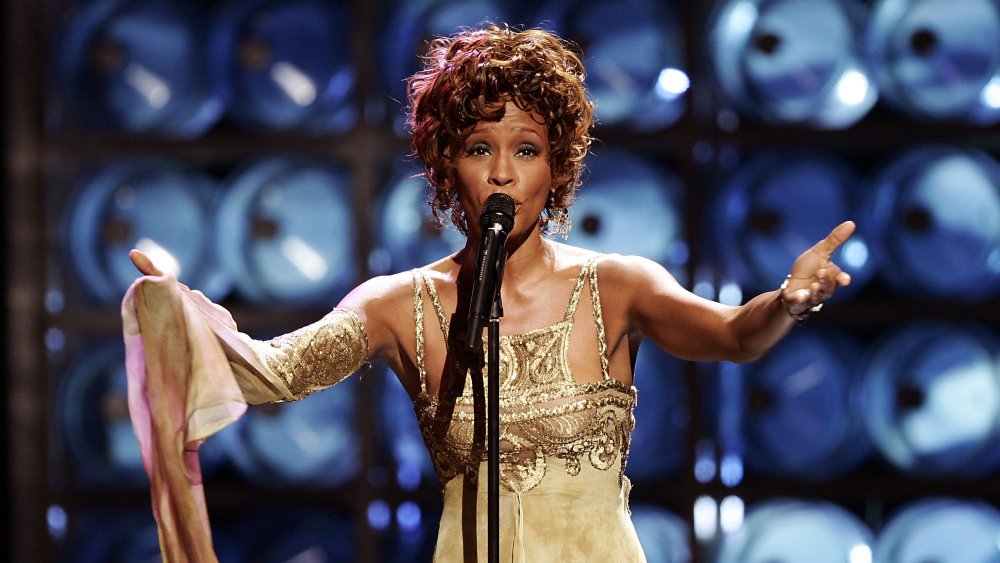 Pascal Le Segretain/Getty Images
Whitney Houston's death in her Beverly Hills hotel room ranks as one of the most tragic celebrity deaths around. As Biography tells us, the legendary vocalist was reportedly on the verge of a career comeback when she was found face down in the bathtub of her room. Officially, she had drowned, though the coroner's report also mentioned that the cocaine in her system and a heart disease had contributed to the tragedy. As Kevin Dolak and Sheila Marikar of ABC News reported at the time, the report also revealed the vast number of prescription drug bottles, drug paraphenalia and alcohol in the room, as well as other personal information, such as the fact that the singer wore dentures and a wig, and had breast implants. Reportedly, Houston was also suffering from mild emphysema and slowly losing her voice. 
Though Houston's death was officially deemed accidental drowning, the coroner's report has been challenged by at least one forensic pathologist, due to the fact that the water in the bathtub had been much too hot for Houston to bathe without discomfort, and the fact that she had bruising and a laceration on her face. 
Perhaps most chillingly, this didn't mark the end of the Houston family's bathtub-related strife. In 2015, almost exactly three years after the singer's death, her daughter was found floating face down in a bathtub in her home in Roswell, Georgia. She was rushed to a hospital and put in a medically-induced coma, but died six months later.