How A Composite Sketch Helped Identify A Murder Victim 39 Years After She Died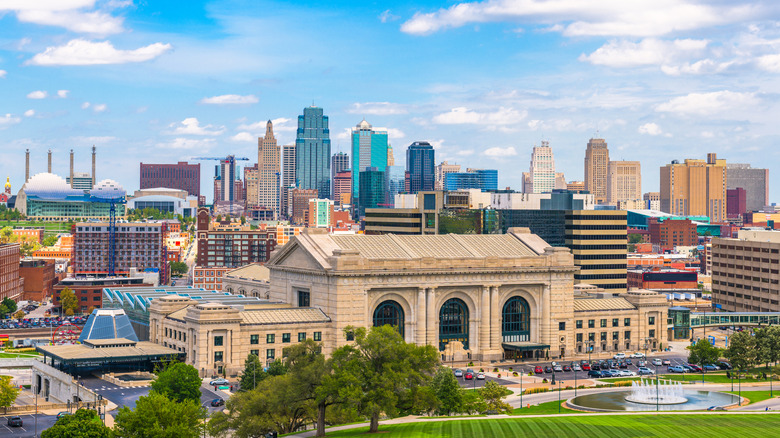 Sean Pavone/Shutterstock
In April 1985, human remains were found in a rural area off the Missouri 210 Highway, according to The Kansas City Star. A comb was also discovered near the scene, KMBC reports. Although the case was investigated, Sgt. Chris Johnson from the Clay County sheriff's office noted that there was little for investigators to go on. The case remained active until the 1990s when it eventually went cold. The Kansas City Star states that the Clay County Sheriff's Office decided to take a second look at the case and reopened its investigation in 2005. Although it was first believed that the bones belonged to a white woman, testing revealed the remains belonged to a Black girl or woman between the ages of 17 and 23.
Nevertheless, her identity remained unknown. Per the Kansas City Missouri Police Department, they later used Jane Doe's bones to create a composite sketch. Although their efforts were fruitless at the time, they would not be in vain. In 2022, analyst Darin Lee and Detective Nathan Kinate from the Kansas City Missouri Police Department were working on a missing person case. When Kinate saw a photo of the missing woman, he thought that it looked awfully similar to a composite sketch he had previously encountered (via KCTV).
A stroke of luck solved the decades-long mystery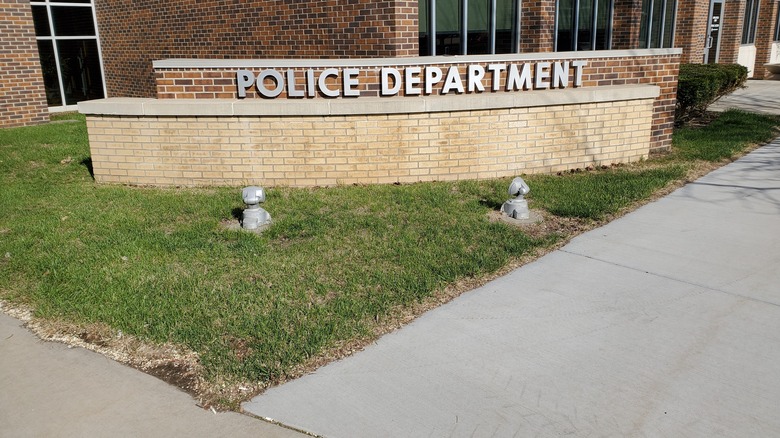 Jon Kraft/Shutterstock
Detective Nathan Kinate and Darin Lee were part of a team that was working on solving the disappearance of Gwendolyn Robinson, according to the Kansas City Missouri Police Department. Robinson went missing back in 1983, the Kansas City Star reports. The case, however, quickly went cold. This summer, Robinson's daughter, Deoina Mitchell, filed a new missing person's report for Robinson, leading investigators to reopen the case. Kinate began interviewing her friends and family but was unable to come up with any leads for Robinson's disappearance. He then asked Lee to join the team and aid him in his search for Robinson.
The Kansas City Missouri Police Department states that Mitchell provided the investigators with a studio portrait of her mother. Lee, per KCTV, actually recognized the photo. "I'm a face person," He said, "and I specifically remembered it." In 2017, Lee viewed the composite sketch of the Jane Doe whose remains were in the possession of the Clay County Sheriff's Office. Because the Jane Doe was discovered in 1985, Kinate and Lee agreed that there could be a chance that the bones belonged to Robinson. In order to prove this theory, they tested Mitchell's DNA and the bones. It was a match; the Jane Doe was indeed Gwendolyn Robinson.
Her daughter never gave up on finding out the truth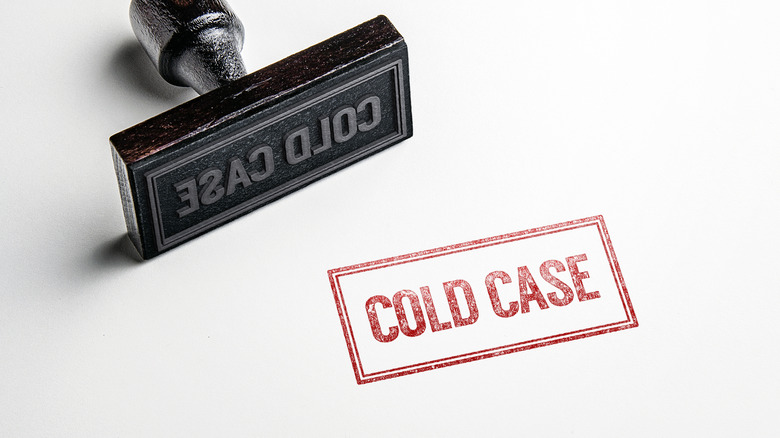 Castleski/Shutterstock
Deoina Mitchell was only a toddler when her mother, Gwendolyn Robinson vanished, per the Kansas City Missouri Police Department. Nathan Kinate noted that this fueled his desire to solve the case and ask Darin Lee for help. Although the Clay County Jane Doe was successfully identified as Robinson, The Kansas City Star explains that it doesn't answer all the questions investigators have. Her remains indicated that she was murdered but not by whom. With this Kinate said, "It was hard for her (Mitchell) to hear." He then told Mitchell, "The one saving grace was that your mom didn't leave you. She was taken from you."
Now that a piece of the mystery has been solved Mitchell has not given up hope. She said, "I spent my entire life looking for my mother wondering where was she at and what happened to her." Mitchell added, "I assumed the people in her life did everything possible to locate her. No one cared enough to do what should have been done. It is never too late to do what needs to be done," (via KCTV). KMBC reports that the Clay County Sheriff's Office is committed to finding her killer and solving the nearly four-decade cold case. They are currently asking the public to contact them with any information or tips they might have regarding Robinson's murder.