Queen Elizabeth's Death Caused An Unusual Hat Issue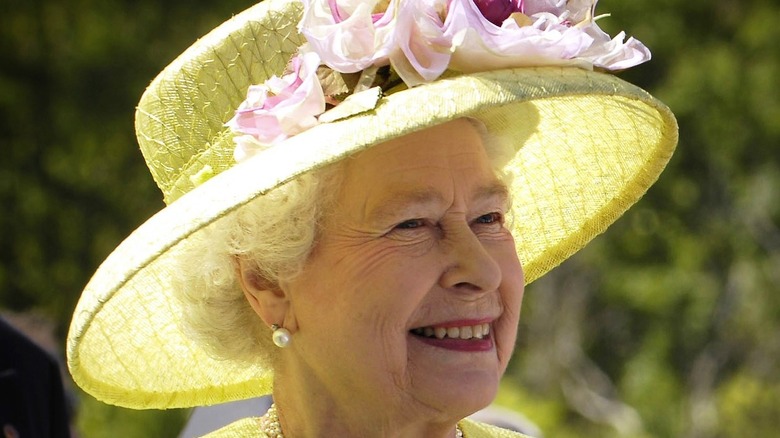 Marlin360/Shutterstock
As it is with many customs around the world, the estimated 2,000 guests attending Queen Elizabeth's funeral on September 19, 2022, will be wearing black. Of course, members of the royal family will follow this tradition with women in the royal family wearing knee-length dresses and black veils, and men wearing military attire or what Debrett's refers to as "mourning coats with medals."
But there is another accessory that women are expected to wear, and it is a black hat. The Mirror reports that the headpiece is an "extremely important" complement to the formal attire of the royal family. Diana Mather, a senior tutor at The English Manner etiquette consultancy told the BBC that up until the 1950s, women were seldom seen without a hat in public. According to The Mirror, royal ladies were expected to wear hats or "fascinators" as part of a well-established tradition. Fascinators are different from hats in that they mostly consist of a large decorative design, such as feathers, that are often clipped to the side of the wearer's head (via Brides).
Queen Elizabeth's funeral invitations requested women wear hats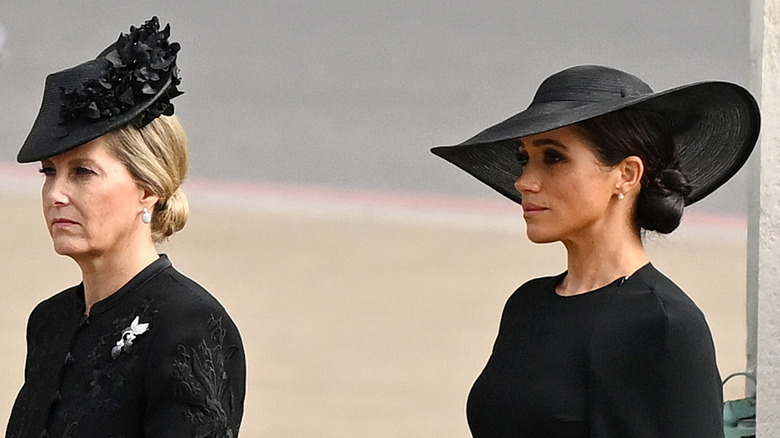 David Ramos/Getty Images
Since hats are such a part of tradition in many aspects of public life, it should come as no surprise that official invitations to the funeral required women to wear hats and decorations (via The Daily Mail). This request caused the unusual issue of a shortage of hats. The Daily Mail reports that shops in London ran out of hats after the demand for them — especially "pill box" hats — soared. 
The shortage even hit a little close to home. The Daily Mail reports that Princess Beatrice had no luck when shopping for a hat at department store Fenwick. A source told the Daily Mail that there were no hats on the shop floor or in the stockroom. "One customer was so desperate she bought a very expensive black hat with little crystals that she intends to cut off to meet the dress code," the source said.