Why Experts Think They Know Where Queen Elizabeth's Monument Will Be Built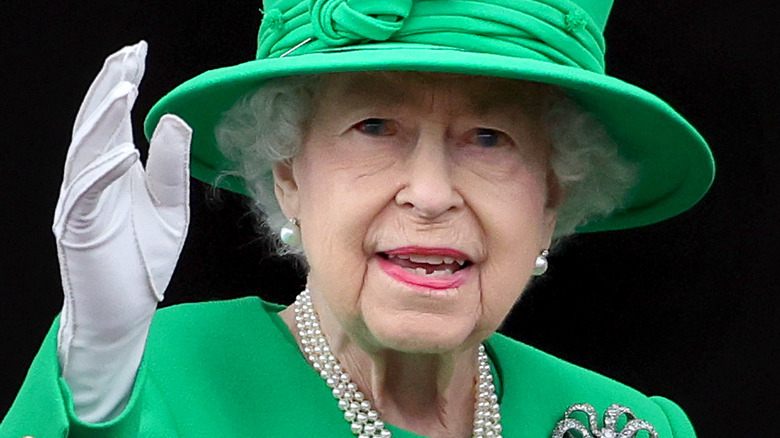 Chris Jackson/Getty Images
The state funeral of Queen Elizabeth II took place at Westminster Abbey on September 19, 2022, based on CNN reporting. When she died at the age of 96, there was only one statue in honor of the queen in the U.K. It stands in Windsor Great Park and was erected in 2002 on the occasion of the queen's Golden Jubilee, the 50th anniversary of her accession to the throne, according to the Daily Mail. Now that the late sovereign is laid to rest on the grounds of Windsor Castle, it's likely that a new tribute will be built in her honor. 
Though details of what that tribute might look like and where it might be located were not confirmed, some speculate they may know its future location: An area in Trafalgar Square kept empty for two decades perhaps for just such an occasion, as The Times explains. Instead of a statue, a monument to the longest-reigning monarch in British history could also take the form of renamed streets or even the renaming of London's Heathrow airport, as the Daily Mail goes on to note.
The fourth plinth at Trafalgar Square could be reserved for her monument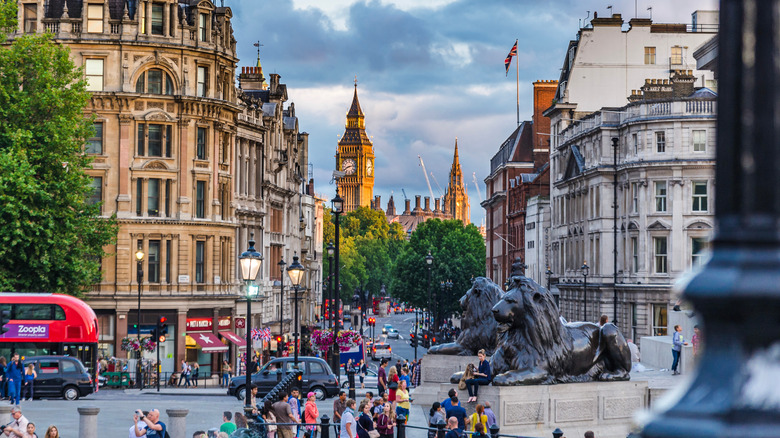 Erdal Sekerr/Shutterstock
As The Times goes on to report, the fourth plinth in London's Trafalgar Square, among England's most prominent locations for public art, is empty. In 2013, there were calls for a monument to the late British Prime Minister Margaret Thatcher to be erected on the plinth, but London's mayor at that time, Ken Livingstone, said it was his understanding that it was reserved for Queen Elizabeth, according to the Evening Standard. And now that the queen has died, plans may now move forward to erect a monument to Queen Elizabeth on that spot, as the Daily Mail explains.
In 1837, a monument to King William IV was intended for the location, but funds ran out and the project was left incomplete. Since then, several public art installations have occupied the space. On the possibility of it now being filled with a tribute to the late queen, a Greater London Authority spokesman said (via the Daily Mail), "A Queen Elizabeth II statue at a suitable location in London is a matter for His Majesty the King and the royal family ... " and the agency is ready to support their decision. Some members of the British Parliament feel that the fourth plinth is not a prominent enough location for a tribute to the queen, who ruled for seven decades.