Shirley Temple Once Shot Eleanor Roosevelt In The Back With A Slingshot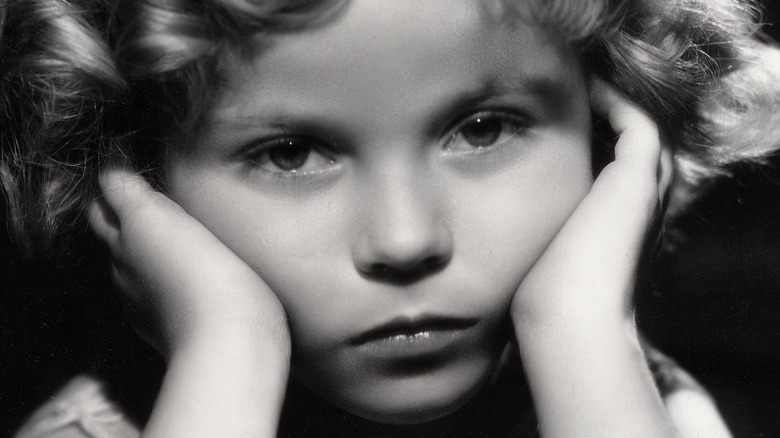 Brandstaetter Images/Getty Images
The life of a child star is often surrounded by much discussion and sometimes controversy, given how many former child stars grow up to struggle with being in the public eye. Some even get in trouble with the law, like Justin Bieber and Lindsay Lohan. However, child stars also get to have some amazing experiences, like red carpet premiers, traveling, and meeting other public figures. Macaulay Culkin even got to host "Saturday Night Live" when he was only 11 years old (per IMDb).
One of the first and biggest child stars to emerge from the advent of film in the 20th century was Shirley Temple. According to her website, Temple starred in 43 films and was the biggest box office draw for three years straight in the late 1930s. She served as a bright light to those suffering during The Great Depression. Film became an escape for the public during those difficult times, as it still can be today.
Eleanor Roosevelt hosted a barbeque with Shirley Temple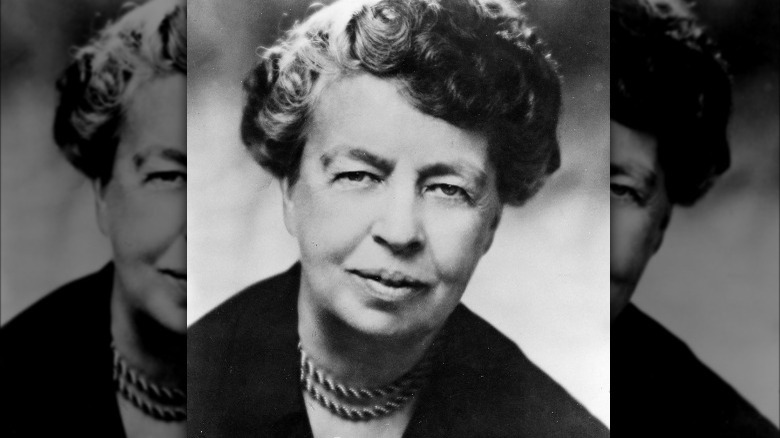 Print Collector/Getty Images
President Franklin D. Roosevelt understood the star power of Shirley Temple. "As long as our country has Shirley Temple, we will be all right. When the spirit of the people is lower than at any other time during this Depression, it is a splendid thing that for just 15 cents, an American can go to a movie and look at the smiling face of a baby and forget his troubles," he declared (per Independent). Temple received an invitation to meet the president and his wife, first lady Eleanor Roosevelt, in 1938.
Temple left a different sort of mark upon the Roosevelts at this meeting. According to People, Eleanor was preparing a barbecue for the guests that day at their Hyde Park home. When she bent over to tend to the grill, Temple grabbed a pebble and used her slingshot to hit the first lady on her backside. This earned her a spanking from her parents later on.
Shirley Temple went into politics after retiring from acting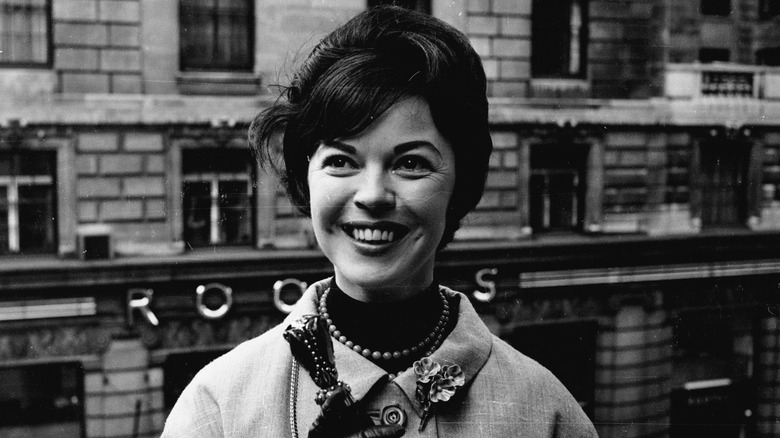 Victor Blackman/Getty Images
A barbecue with the Roosevelts was not the last time that Temple engaged with members of the United States federal government. Her career in Hollywood slowed down in her late teens, but this gave way to new passions. Her husband Charlie Black was in the Navy and stationed in Washington D.C. Temple made connections with those in President Dwight Eisenhower's administration. In 1969, President Richard Nixon added her to the U.S. delegation for the United Nations' General Assembly. She served as ambassador to Ghana under President Gerald Ford and under President George H.W. Bush, she was the first female ambassador to Czechoslovakia in 1989 (per Biography).
As The Washington Post reported, the Kennedy Center honored her in 1998 at the age of 70. "I've led three lives: the acting part, wife and mother — which is a career — and international relations. I'm proud of my career, the first one, and I'm proud of the other two, too." She lived to the age of 85 (per CNN) and clearly had a life well spent.