Inside Mel Gibson's 2006 Arrest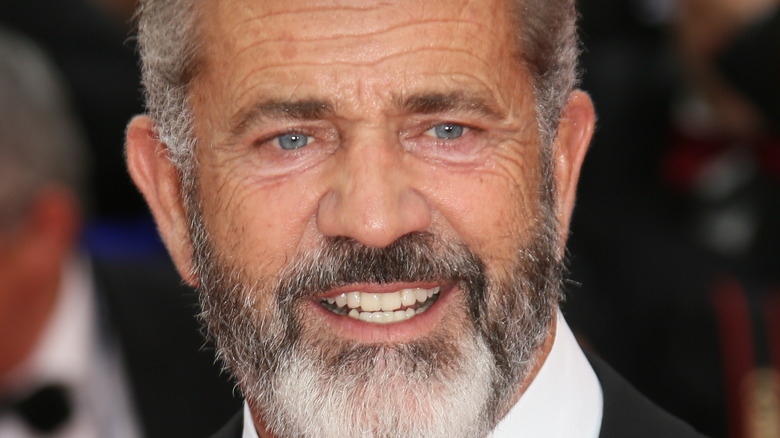 Denis Makarenko/Shutterstock
Mel Gibson was born on January 3, 1956 in Peekskill, New York. When he was 12 years old, his family moved to Australia, according to Britannica. He studied acting at National Institute of Dramatic Art in Sydney, eventually making his big screen debut in 1977's "Summer City." However, his breakout role was in 1979's "Mad Max," wherein he played the lead role, a cop who goes on a quest of revenge in a world on the edge of collapse. He would go on to play the character of Max Rockatansky in two more films: "Road Warrior" (also known as "Mad Max 2") and "Mad Max: Beyond Thunderdome," which are regarded as action movie classics today.
Gibson would further establish himself as a major Hollywood action star for his roles in the "Lethal Weapon" series, "Maverick," "Ransom," and "Payback." However, Gibson eventually ventured into directing, making his directorial debut with 1993's "The Man Without a Face," moving on to critical praise for his work on "Braveheart," for which he won two Academy Awards: for best picture and best director. He attracted some controversy for two films he directed: "The Passion of the Christ" in 2004, for what many saw as its antisemitism (per the Anti-Defamation League), and "Apocalypto" in 2006, for its misreading of ancient Mayan culture (per "Today"). These two films would pale in comparison to the biggest controversy Gibson would face in his career.
The situation got ugly in a hurry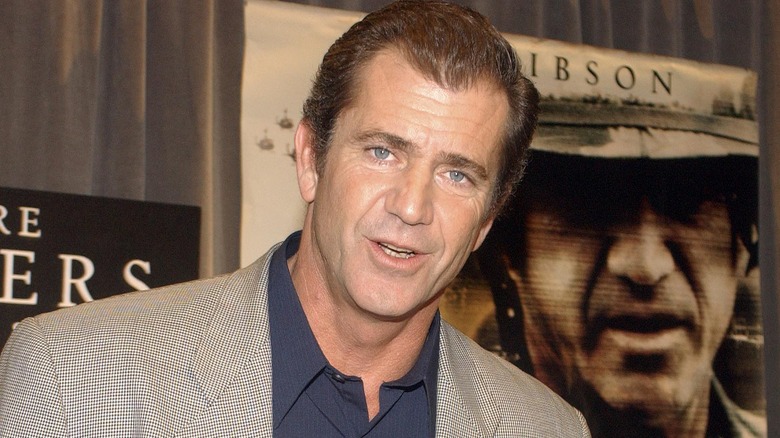 Peter Carrette Archive/Getty Images
According to Vanity Fair, Mel Gibson was arrested on the night of July 28, 2006. He was pulled over by police for driving more than 80 mph in a 45 mph zone on the Pacific Coast Highway. Officers proved that he was too inebriated to be driving, and even found an open bottle of tequila in his car. But those weren't his only defenses; as officers were about to give him a citation, Gibson went on a profane rampage that included antisemitic remarks like "f***ing Jews ... the Jews are responsible for all the wars in the world." TMZ elaborates on the incident, detailing Gibson's lack of cooperation with the authorities, refusal to get into their car, and sexist remarks to a female police officer. The arresting officer's report states that "Gibson almost continually [sic] threatened me saying he 'owns Malibu' and will spend all of his money to 'get even' with me."
TMZ shared the apology Gibson released soon after the news broke of his drunken arrest, wherein he admitted that "I acted like a person completely out of control when I was arrested, and said things that I do not believe to be true and which are despicable. I am deeply ashamed of everything I said." Gibson also mentions that he has struggled with alcoholism for the entirety of his adult life, describing the incident as a "horrific relapse."
If you or anyone you know needs help with addiction issues, help is available. Visit the Substance Abuse and Mental Health Services Administration website or contact SAMHSA's National Helpline at 1-800-662-HELP (4357).
Mel Gibson's thoughts on his arrest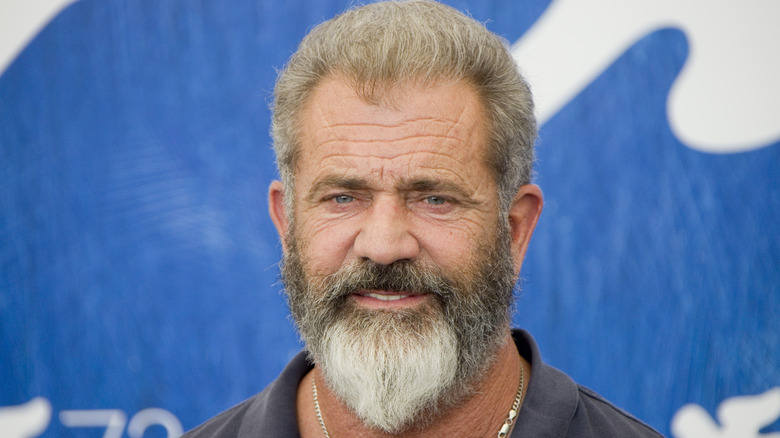 BAKOUNINE/Shutterstock
Years later, Gibson's 2006 arrest continues to haunt his career, even as he's resumed work on numerous major Hollywood films. In 2016, he appeared on Variety's "Playback" podcast to promote "Hacksaw Ridge," a film that he directed, and the conversation turned to the controversy from a decade earlier. When asked about how people still hold it against him, Gibson said, "I was loaded and angry and arrested. I was recorded illegally by an unscrupulous police officer who was never prosecuted for that crime. And then it was made public by him for profit, and by members of — we'll call it the press. So, not fair" (per Insider).
According to Insider, Gibson sticks to his contention that, even though his arrest was exacerbated by his antisemitic and sexist remarks, he is not a bigoted person, stating, "I've never discriminated against anyone or done anything that sort of supports that reputation. And for one episode in the back of a police car on eight double tequilas to sort of dictate all the work, life's work and beliefs and everything else that I have and maintain for my life is really unfair." As of this writing, Gibson is working on the sequel to 2004's "The Passion of the Christ," titled "The Passion of the Christ: Resurrection" (via Express). It was also recently announced (per Movieweb) that he will direct the long-awaited "Lethal Weapon 5."