Where Are The Members Of The Bling Ring Today?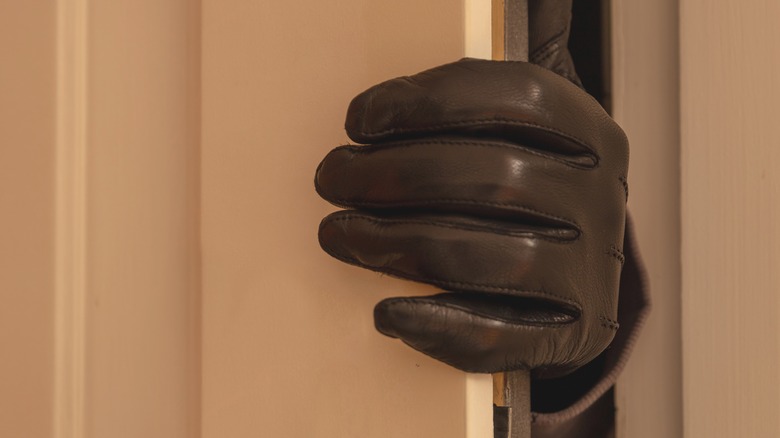 rawf8/Shutterstock
Around 2010, the so-called Bling Ring, operating in and around the Los Angeles area, stole some $3 million in cash and valuables from the homes of A-list celebrities like Lindsay Lohan, Orlando Bloom, and others, according to US Magazine. More than any other celebrity, though, the crime ring targeted reality TV star Paris Hilton, and in just one such robbery, stole up to $2 million in valuables. With the Hollywood scandal now covered in a three-part Netflix true crime documentary series, "The Real Bling Ring: Hollywood Heist," here's a look at where the former members of that notorious crime ring are today (via Netflix).
Arrested not long after their crimes took place, the story of the Bling Ring and its former members — Rachel Lee, Nick Prugo, Alexis Neiers, Courtney Ames, and Diana Tamayo — lives on in infamy. In addition to the Netflix documentary (the trailer is on YouTube), their story's been told in two high-profile movies, one in 2011, and a second in 2013, directed by Sophia Coppola and starring Emma Watson. A book about the Bling Ring heists was published, also in 2013: "The Bling Ring: How a Gang of Fame-Obsessed Teens Ripped Off Hollywood and Shocked the World," by New York Times bestselling author Nancy Jo Sales.
No Bling Ring members are still in prison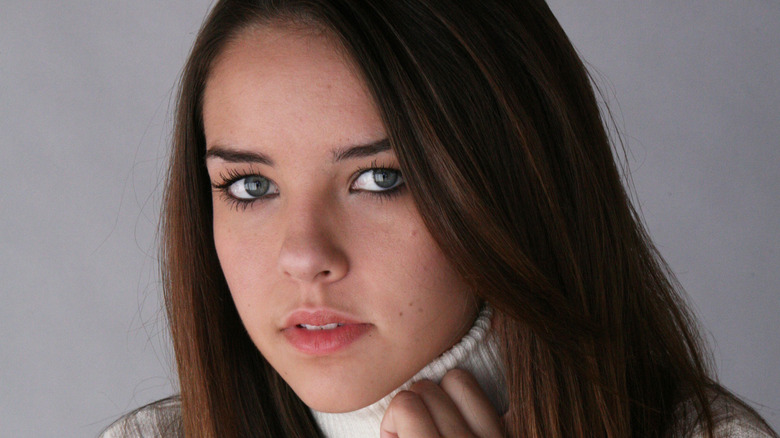 Jim Steinfeldt/Getty Images
As of this report, each member of the Bling Ring has served their time in prison. Most notably, Alexis Neiers (pictured), now Alexis Haines, served more than a month at Century Regional Detention Facility as part of her Bling Ring conviction. She was there at the same time as Lindsay Lohan – ironically, herself a Bling Ring victim (via US Magazine). Neiers was an aspiring reality star when the Bling Ring burglaries took place, and today she reportedly works at an addiction treatment center in Malibu. In 2022, she announced the end of her open marriage to Evan Haines, as US Magazine elsewhere notes. Neiers also contributed to the three-part Netflix documentary, according to a report by E! News.
After 16 months spent in prison, former Bling Ring member Rachel Lee trained as a hairstylist and is now an aspiring screenwriter. Described as the mastermind behind the Bling Ring robberies, Lee now calls her prison experience a blessing in disguise (via The U.S. Sun). Since her probation and community service sentencing for the Bling Ring heists, Courtney Ames has changed her name to Courtney Shields and has managed to stay out of the headlines (per TMZ).
Nicholas Prugo had another run-in with the law
Since their 2010 arrest, all the ex-members of the Bling Ring have managed to stay out of trouble, in fact, except former child actor Nicholas Prugo (pictured), according to Radio Times. Around that same time, Prugo spoke openly about his Bling Ring experience on "Good Morning America," before he served a year in prison for his crimes, according to US Magazine. In 2015, Prugo was arrested on charges of stalking and solicitation of sexual assault while still on parole, per Daily Mail. He plead guilty to stalking but the solicitation to rape charges were dropped. 
The last member of the Bling Ring was Diana Tamayo, who has perhaps kept the lowest profile of all the former members. According to Vanity Fair, Tamayo was an illegal immigrant from Mexico when the heists happened. For that reason, Tamayo feared she might be deported if convicted. She pleaded no contest to the charges and received three years' probation plus time served in jail and 60 days community service, according to the Los Angeles Times. After the cash and valuables were stolen, Jonathan Ajar, also known as "Jonnie Dangerous," who did not participate in the robberies, helped sell the stolen items. He was the first to turn himself in, and as a result served one year of a three-year prison sentence.