The Truth About Paris Hilton's Time In Jail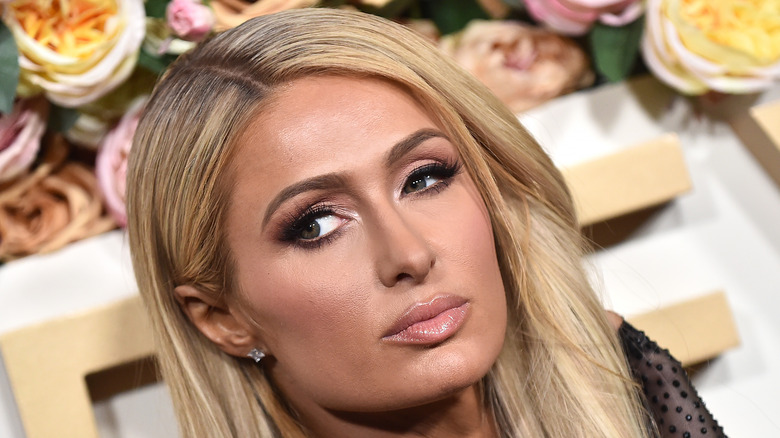 DFree/Shutterstock
Many of the celebrities whose media we consume have overcome difficult origins to get to where they are today. Many were born on the wrong side of the tracks, and in their youth, sometimes found themselves caught up in the same lives of crime and violence that their peers engaged in. 
Entrepreneur and socialite Paris Hilton, however, was not born on the wrong side of the tracks, and indeed, was born into wealth and privilege. However, being born with a silver spoon in one's mouth is not always a free pass to commit crimes, and when the long arm of the law caught up with Paris, she wound up spending a few days in the clink.
Paris Hilton steadfastly refuses to talk about her time in prison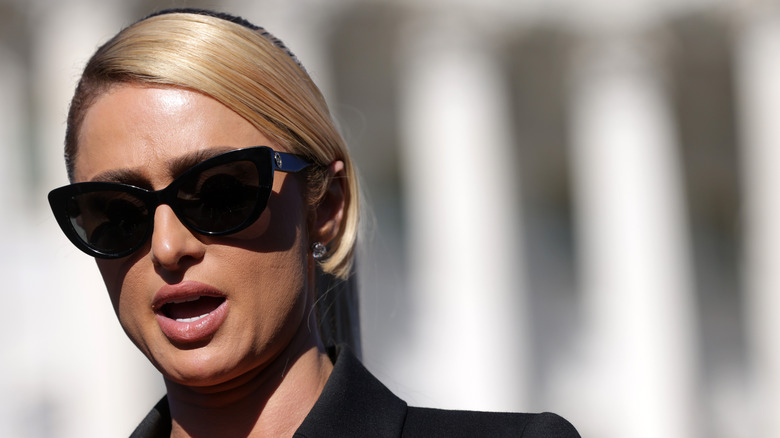 Alex Wong/Getty Images
In 2006, Hilton found herself at odds with the Los Angeles Police Department after she was caught driving under the influence of alcohol, as People reported, which caused her to have her license suspended, among other punishments. Unfortunately, a few months later she was again caught behind the wheel, this time not only driving on a suspended license, but doing over twice the legal speed limit, according to The Sun. This time, though, the L.A. City Attorney decided to throw her into the slammer. Through her lawyer, she was successfully able to argue that she should serve her sentence under home confinement and indeed was moved home for a while, but following a public outcry, she was transferred back to jail. All told, she wound up spending 23 days behind bars.
She has famously refused to talk about her incarceration. Once she was a free woman, she went on "The Late Show With David Letterman," ostensibly to talk about a new fragrance, and with the express agreement that he would not ask her about her time in prison. Nevertheless, Letterman did ask her about her time in prison, repeatedly and much to Paris' annoyance. Regardless, she refused to discuss her time in prison, and Letterman ultimately apologized to her for the way he treated her.