These May Have Been Cary Grant's Final Words Before His Tragic Death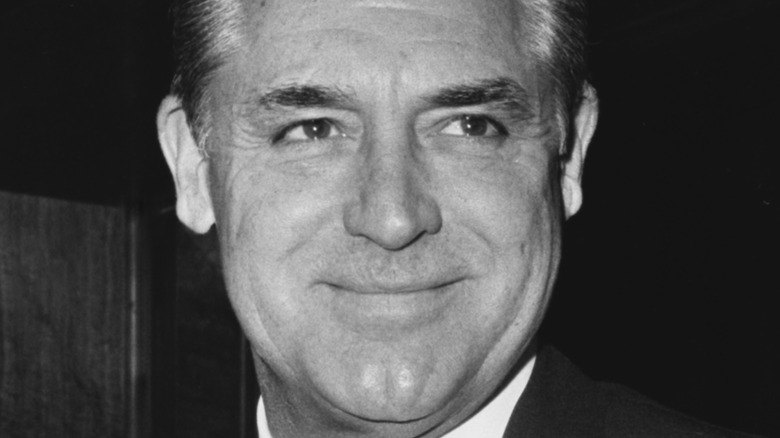 Evening Standard/Getty Images
Cary Grant was a performer, in every sense of the word. Before his acting career he had been an acrobat with a circus (a training that paid off in many of his early comedies, full of slapstick athleticism). He also gave the impression that his life was a kind of act, or that there was a "real," secret Grant behind the tan and the accent of no place in particular. He had changed his name from Archie Leach, changed his nationality from English to American, and seemed to have changed class: princely and elegant as an adult, Grant was a working class boy from a rough part of Bristol, and his father worked in a factory.
It's fitting, then, that his reported last words should be a performer's. According to the Quad-City Times of Davenport, Iowa, Grant was scheduled to perform at a Davenport's Adler Theater when he felt ill and asked for an ambulance.
The show does not necessarily have to go on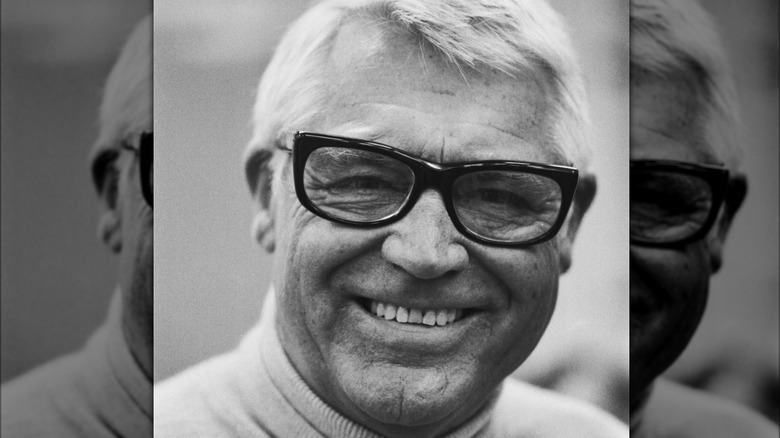 Frank Tewkesbury/Getty Images
As the Quad-City Times reports, the evening of November 29, 1986, the 82-year-old film legend was scheduled to appear in a program called "A Conversation with Cary Grant." The afternoon before the show he seemed in good health, as "charming and witty," in the Times' words, as ever. He arrived at the Adler that afternoon in good spirits, sound-checking the microphones and adjusting the chairs on stage. Grant and the stage crew had a run-through of the evening's performance, then he retired to his dressing room to freshen up before a final rehearsal.
The crew reassembled at the set time for the second rehearsal, but Grant hadn't arrived yet. They waited; still no Grant. Finally, the chief stagehand knocked on the dressing room door. He was interrupted by Grant's wife, Barbara Harris, who asked for help getting her husband back to their hotel. He was seriously ill, she said.
In his rooms at the Blackhawk Hotel, two local doctors phoned Grant's personal doctor in Los Angeles. The doctors agreed that this was serious, probably a stroke. They rushed Grant to St. Luke's Hospital, where he died two hours later.
A professional to the end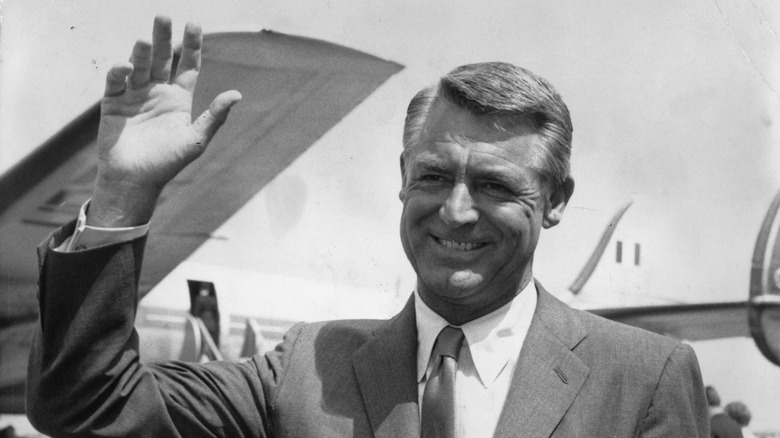 Keystone/Getty Images
For the whole interval between his stroke at the theater and his death, Grant was the consummate professional, apologizing to his hosts for not being able to go onstage. As the Quad-City Times reported, his exact words — "I'm sorry that I can't go on" — may not have been the very last he uttered, but they captured his sentiment. Performing was his life. Not being able to go on stage was the sad, perfect metaphor for his death.
According to his New York Times obituary, the audience at the Adler Theater was only informed at 7:30 p.m. that Grant could not appear. His body was sent back to California the next day, to be buried quietly and without a funeral. Then-President Ronald Reagan, himself a former Hollywood star, did not wait to get off Air Force One to issue a statement, calling Grant "a dear and longtime friend." But perhaps the last word on Cary Grant's death belongs to Grant himself. The Times quoted a 1977 interview in which Grant mused wryly on his inevitable death. "The thing you think about when you're my age is how you're going to [die] and whether you'll behave well," he said. How disappointing his final performance must have been.