Cary Grant Ran Away From Home To Pursue A Circus Hobby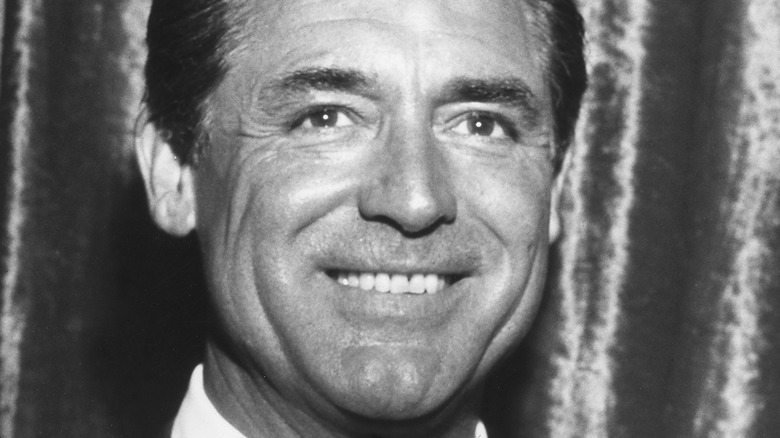 Michael Ochs Archives/Getty Images
Starring in absolute classic movies like "Monkey Business" and "North by Northwest," Cary Grant wooed audiences with his stunning good looks and elegant manner, per The Washington Post. A rising star during the Great Depression, he offered audiences a welcome escape on screen from the grim reality of their lives, much like Shirley Temple (via The Washington Post).
However, Cary Grant — born as Archibald Alexander Leach in England in 1904 — certainly didn't come from the classy life he later earned as a Hollywood star, and his childhood was far from smooth sailing. In fact, Grant's upbringing was troubled, with his mother spending most of his youth in a mental hospital, leaving an absent father to raise him. Luckily for Grant, he found solace in the movie theater. But later in his youth he also found another reprieve from his home life, where he could nurture his on-stage personality: the circus.
Grant grows up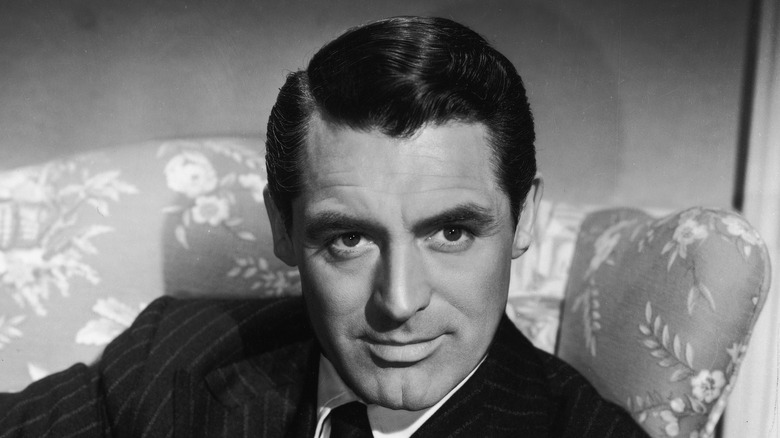 Getty Images/Getty Images
When Grant was 12, his mother entered a mental hospital where she would stay for two decades, according to the Los Angeles Times. Before she left, his mother said she wanted her son to become "a piano player and a gentleman," and he managed to accomplish both of those things, per his obituary in the Los Angeles Times. Grant and his father moved in with his grandmother, but Grant's father was cold and often drunk (via Factinate).
Once, Grant tried to escape his father on a motor scooter, but was quickly rerouted back home (via the Los Angeles Times). Later, he found his escape in the theater after his science teacher introduced him to the stages at the Bristol Hippodrome. Per the Los Angeles Times, Grant said "that's when I knew! What other life could there be but that of an actor?" Perhaps Grant so adored the movies because he could pretend his life was one of the rosy realities on screen, rather than the grim reality he faced at home.
Grant joins the circus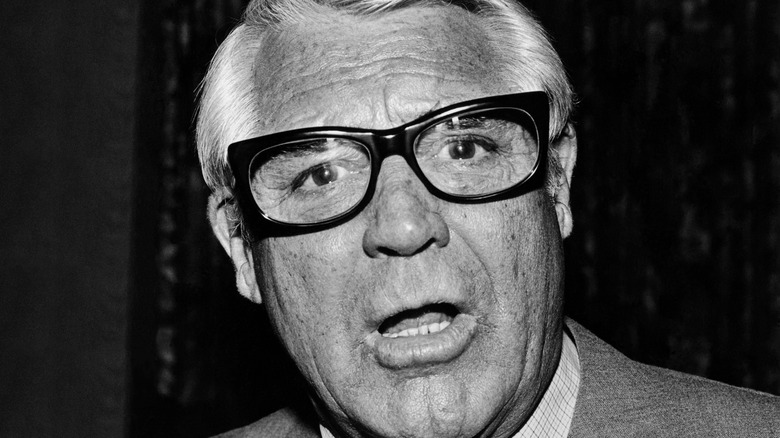 George Rose/Getty Images
When the traveling circus came to town, Grant saw it as his next escape opportunity. According to the Los Angeles Times, Grant forged his dad's name on an application when he was around 12 or 13 to join a troupe of acrobats. Accepted in the troupe, he began touring with them in Norwich. But his father soon found out and ordered him home (via the Factinate). Eventually, Grant rejoined the circus after his father kicked him out of the house when he got expelled from school when he was 14.
It was 1920 when Grant first visited the U.S. with the troupe. After a two-year tour, he decided to stay in New York, walking on stilts and asking for change on Coney Island (via the Los Angeles Times). He began talking in a mixed English-American-cosmopolitan accent that struck a chord with audiences, and eventually found himself in a leading role on Broadway in 1927, per the Los Angeles Times. The rest is history, but perhaps Grant's legendary career in Hollywood may never have happened had he not boldly left everything behind to join the circus.