Inside Marlene Dietrich's Espionage FBI Files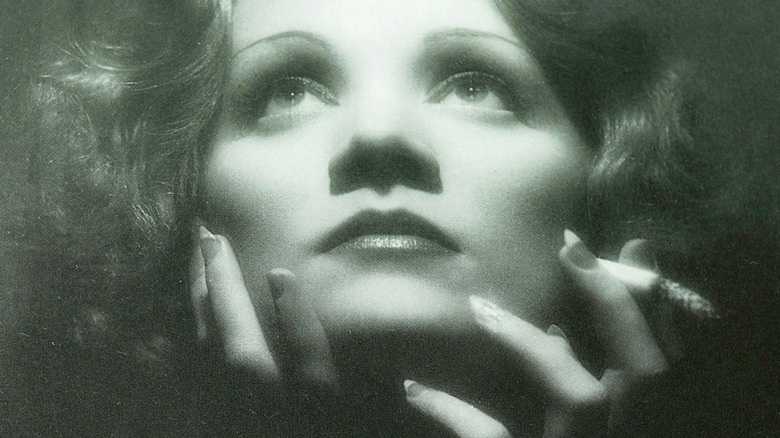 Stefano Chiacchiarini '74/Shutterstock
Marlene Dietrich was an actor and singer who starred in many classic Hollywood films, developing a reputation for her seductive persona, smoky voice, and glamorous looks. Per Biography, she was born in Berlin, Germany, on December 27, 1901, and she first got into acting in her late teens at Max Reinhardt's drama school, which led to various small roles on the stage and onscreen. Her first big break came when she appeared in 1930's "Der Blaue Engel," the first motion picture with sound in Germany, and later in the English-language remake "The Blue Angel" (via IMDb).
Dietrich soon moved to America and starred in even more films. One of those films was "Morocco," which reunited her with "Der Blaue Engel" director Josef von Sternberg and featured Gary Cooper. She would go on to work with von Sternberg on various other films in the U.S., such as 1931's "Dishonored," 1932's "Shanghai Express," and 1935's "The Devil Is a Woman," all the while developing her reputation as a femme fatale.
Marlene Dietrich arouses suspicion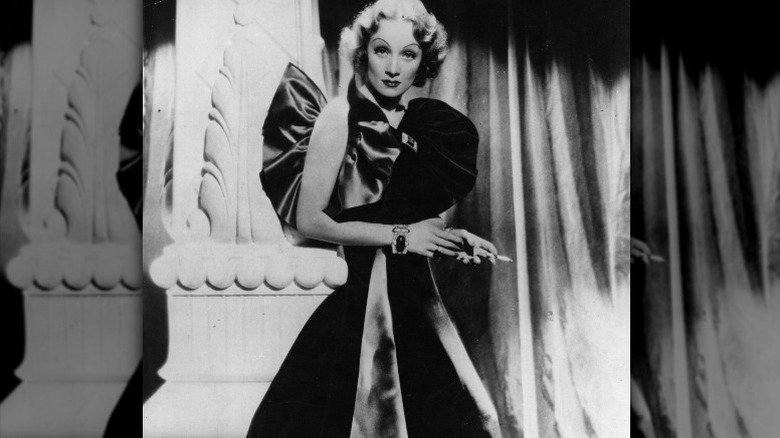 Eugene Robert Richee/Getty Images
As History Collection recounts, Marlene Dietrich's popularity waned after only a few years in Hollywood, prompting her to move back to Europe. The year was 1936 and Dietrich was in London, where agents of the Nazi party reportedly approached her to return to Germany. In response, Dietrich declined their offer and instead, returned to America in 1938 to become a U.S. citizen, as reported by The New York Times at the time.
However, according to The Guardian, while Dietrich was in the process of getting an immigration visa for her ex-lover Jean Gabin, she caught the attention of FBI Director J. Edgar Hoover, who was so suspicious of her that he initiated a years-long investigation (1942-1944) of the actor. Dietrich was watched and her mail was examined, but FBI officials couldn't find anything to prove she was working against the United States in any way.
Per the outlet, what officials did find was a bevy of details on Dietrich's love life. While Dietrich was married to Rudolf Sieber, the investigation revealed she was "promiscuous, albeit in a rather cool and glamorous manner," and that her liaisons were "never of much duration, sometimes only quickies, and at best were six-month affairs." Even spicier (for the time) were her dalliances with "notorious lesbians," actor Kay Francis among them.
Marlene Dietrich helps the US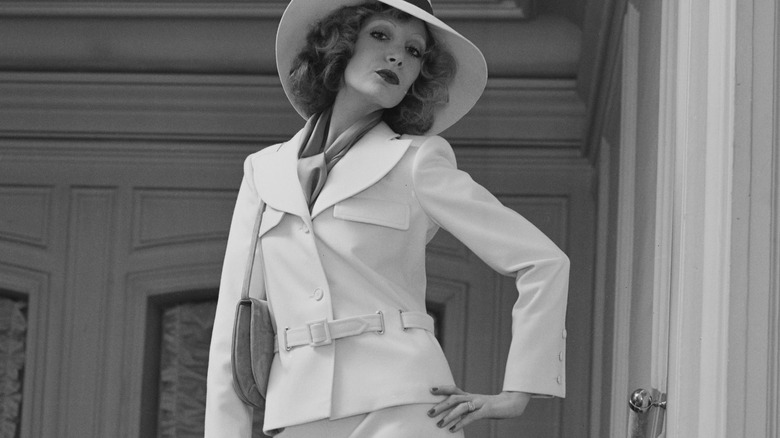 Reg Lancaster/Getty Images
According to The Guardian, in 1944, Marlene Dietrich offered a deal with the FBI: to leverage her lengthy list of contacts across Europe to help acquire valuable information on the actions of resistance forces. Her relationship with the U.S. war effort deepened when she began traveling across America to promote war bonds (via the USO).
History Collection explains that 1944 was also when Dietrich conducted a series of USO tours consisting of her performing for troops while also providing the OSS (Office of Strategic Services) with intel and updates on the parts of Europe that were freed from fascists. In addition, her time working with the OSS included recording songs in her native German that were broadcast throughout Germany to dampen the enemy troops' spirits.
Dietrich was ultimately given the Medal of Freedom by President Truman for what she did during the war, per the Smithsonian Institution. While her official role consisted of "collecting observations about subversive activities in Europe," it's still not exactly apparent what information she was able to procure, as much of her FBI file was destroyed in 1980 before it was released to the public (via The Guardian).