Why Lauren Bacall And Humphrey Bogart's Marriage Wasn't What It Seemed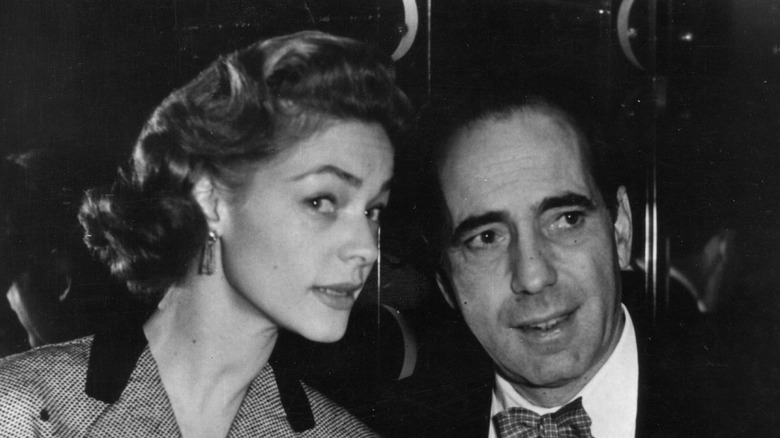 Victor Drees/Getty Images
The marriage between Lauren Bacall and Humphrey Bogart was, to most of the world, a classic Hollywood romance. As stated in Biography, Bacall was a young actress who wasn't even initially attracted to Bogart, but after the two acted in "To Have and Have Not" together, it wasn't long before they began to fall for one another. Because Bogart was still married to his third wife, Mayo Methot, he had to court Bacall in secret. Eventually, after several years of bouncing back and forth between the two women, Bogart finally left Methot and married Bacall, who he stayed with for the rest of his life.
The Hollywood couple went on to star in several more movies together throughout their relationship, including "The Big Sleep," "Dark Passage," and "Key Largo." Bacall, however, decided to take a step back from her film career to focus on her husband and children, Stephen and Leslie. But this was a decision she had no regrets about, telling The Guardian, "If I'd had just my career, I would have missed out on Bogie, on children, on the very substance of life." Bogart died on January 14, 1957, while he was still happily married to Bacall. But though their marriage seemed glossy and perfect on the outside, it had a dark side that few knew about.
Humphrey Bogart's secret affair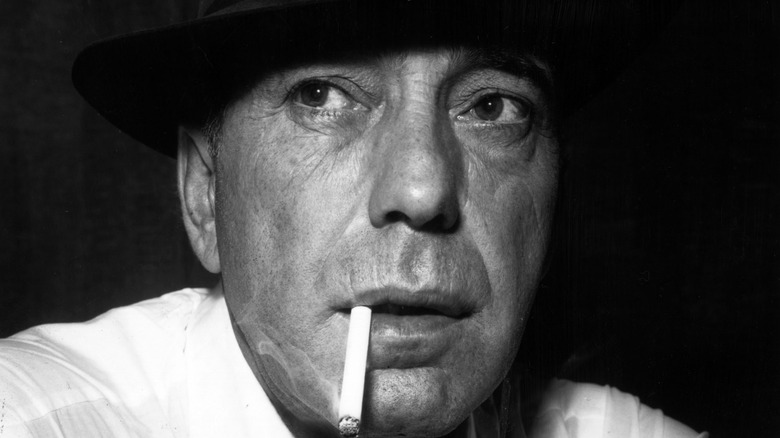 Mitchell/Getty Images
As per The Guardian, Humphrey Bogart had a secret affair with Verita Bouvaire Thompson that she chronicled in her 1982 memoir, "Bogie and Me: The Love Story of Humphrey Bogart and Verita Thompson." The two connected a couple of years before Bogart met Lauren Bacall during the making of "To Have and Have Not," and their relationship grew even as Bogart got closer to Bacall.
When introducing Thompson to others, Bogart referred to her as his mistress in the hopes that it would come off as a joke and keep suspicion away from their secret relationship. Jeffrey Meyers states in his biography, "Bogart: A Life in Hollywood," that Thompson was a hard drinker with a passion for sailing, two hobbies that Bogart himself indulged in his private life. Their relationship continued well into Bogart's marriage to Bacall, with Thompson traveling with Bogart under the pretense that she was merely his personal secretary and hairdresser. Thompson's boyfriend, Dean Shapiro, told The Guardian that "it's hard for people to accept that the Bogie and Bacall myth wasn't really what it was. They were supposed to be this great Hollywood couple, but Bogie was carrying on with Verita on the side."
Verita Thompson's later life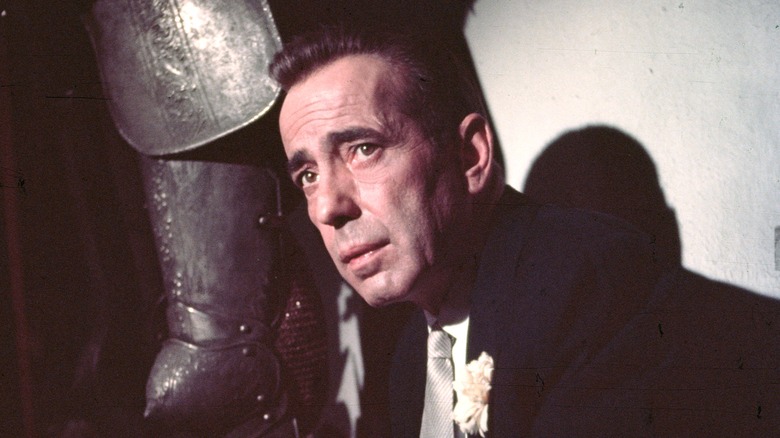 Baron/Getty Images
Verita Bouvaire Thompson's secret affair with Humphrey Bogart ended when she married cinematographer Walter Thompson in 1955, but the two remained in contact afterward. According to The Guardian, Bogart called Thompson from his deathbed sometime after the end of their relationship. Thompson claimed that "he asked me to spend the weekend on his boat to see everything was all right. When I got there, I discovered the boat had been painted. I think he knew he was going to die and the boat had to look her best in order to be sold."
As stated in The Guardian, following Bogart's death, Thompson established a Mexican restaurant called Verita's La Cantina on Sunset Boulevard in Hollywood. Eventually, she made her way to New Orleans, where she opened up the piano bar, Bogie and Me. When the region was besieged by Hurricane Katrina, Thompson was among those who decided to stay at their property, stating (via The Guardian), "Lauren Bacall failed to chase me out of Hollywood; Katrina won't force me out of New Orleans." She died of natural causes on February 1, 2008.