The Tragic 2010 Murder Of Fashion Designer Sylvie Cachay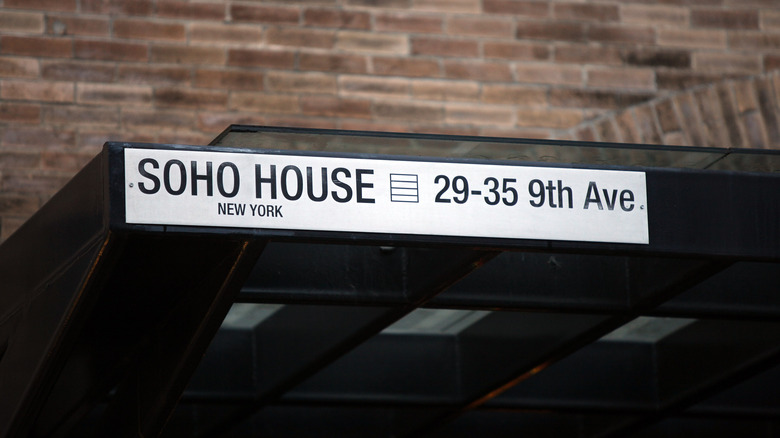 Neilson Barnard/Getty Images
In the summer of 2010, Sylvie Cachay, 33, began dating then 24-year-old Nicholas Brooks (via New York Magazine). According to Refinery29, this was not a match made in heaven. Although both Cachay and Brooks came from privileged backgrounds, they had different work ethics and values. Oxygen explains that Cachay was a fashion designer who worked for Marc Jacobs and Victoria's Secret. The Virginia native and daughter of wealthy Peruvian immigrants later launched her swimsuit collection, Syla. However, this venture ultimately failed as her investors pulled out due to the 2008 recession (per A&E). Brooks, on the other hand, was a trust fund baby.
Refinery29 reports that his father is Oscar-winning songwriter Joseph Brooks. The publication adds that Brooks lacked ambition and was a college dropout. Nevertheless, New York Magazine states that Cachay and Brooks were smitten with each other. Per A&E, Cachay loved animals, and on the couple's first date, the pair walked her toy poodles together. However, one of her dogs ran into traffic and later died. Brooks comforted Cachay with the loss, and the relationship blossomed, but things quickly soured. CBS News states that the couple was often on and off. Their relationship was acrimonious, and eventually, things turned deadly at New York's Soho House.
Sylvie Cachay was discovered in the bathtub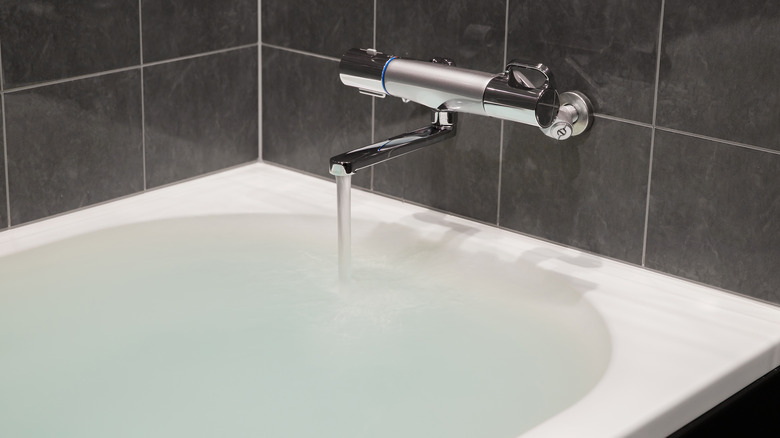 yu_photo/Shutterstock
According to A&E, Sylvie Cachay became a member of Soho House — an elite hotel — for networking purposes. On December 8, 2010, CBS News writes that the couple decided to stay at the hotel. Prior to this, Cachay had sent Nicholas Brooks an email detailing that she had supported him "financially and emotionally." She also accused him of stealing money from her. Refinery29 explains that Brooks had been cheating on Cachay with sex workers. She found out, which prompted her to send the email. Cachay also told friends that she was planning to end the relationship once and for all.
However, it seems that the pair had made up by the night of December 8. Per New York Magazine, Brooks arrived at Cachay's apartment. He gave her a Xanax, and a small fire broke out in her home when a candle was knocked over. They then decided to spend the night at Soho House (via Refinery29). When they arrived, Cachay was so drowsy that an employee had to help her to the room while Brooks filled out paperwork. Once Brooks entered the room, hotel employees heard Cachay yelling. A few hours later, Brooks was seen leaving Soho House. Meanwhile, guests began complaining of water seeping through the ceiling.
Soon after, Oxygen reports that hotel staff entered Cachay's room and found her dead, submerged in the bathtub. Court documents reveal that Brooks returned to the Soho House at 5:30 am. By then, Cachay's body had already been discovered, and Brooks had little reaction to the scene.
Nicholas Brooks appealed his conviction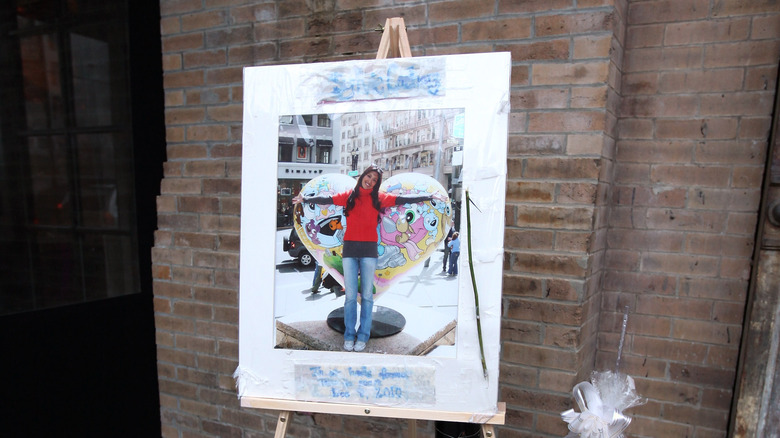 Neilson Barnard/Getty Images
Upon his return to Soho House, Oxygen writes that Nicholas Brooks was arrested for Sylvie Cachay's murder. Per A&E, an autopsy later revealed that she had been strangled and drowned in the bathtub; her neck was bruised, and the blood vessels in her eyes had burst. Police theorized that the couple had fought moments before her death (via Refinery29). At the same time that Brooks was facing murder charges, his father, Joseph Brooks, had been charged with sexually assaulting various women. The "You Light Up My Life" hitmaker died by suicide in 2011, and in 2013, Brooks went to trial for Cachay's murder.
According to A&E, the defense stated that Cachay had drowned after Brooks left their hotel room. However, the prosecution revealed that Cachay had written a note telling Brooks that their relationship would not last unless he got his life together. USA Today writes that this threw him over the edge. Court documents also disclose that Brooks' DNA was found all over the bathtub. Ultimately, Brooks was convicted of second-degree murder and sentenced to 25 years to life in prison (via Oxygen).
At his sentencing, Brooks stated (per USA Today), "I think about her (Cachay) every day, and it breaks my heart. I loved her very much, and not a moment goes by where I do not miss her." In 2018, Brooks attempted and failed to appeal his conviction (per the New York Post). He is currently imprisoned at the Sullivan Correctional Facility in New York. Refinery29 states Cachay's family later filed a wrongful death suit and was awarded millions.
If you or someone you know is dealing with domestic abuse, you can call the National Domestic Violence Hotline at 1−800−799−7233. You can also find more information, resources, and support at their website.