How DNA Helped Solve The 42-Year-Old Cold Case Of A Headless Body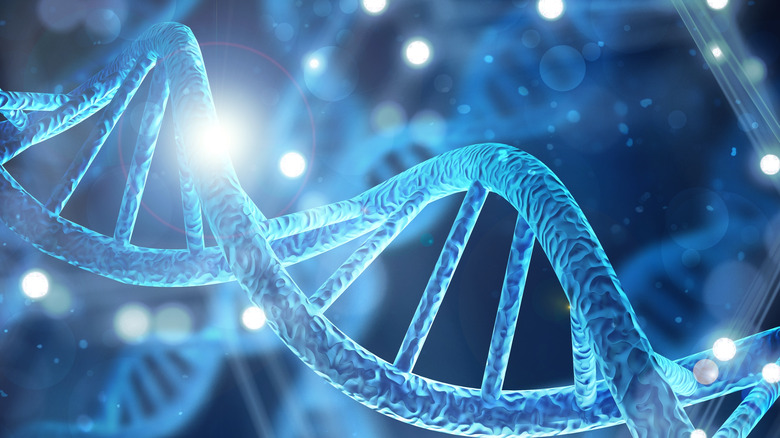 Billion Photos/Shutterstock
Over the past few decades, DNA has been a major boon to law enforcement when it comes to solving crimes, including some that are decades old. As the U.S. Department of Justice reports, there are two main ways in which this kind of genetic evidence can be used to solve crimes. The first is directly: For example, an identified suspect's DNA is compared to DNA at the crime scene— some blood, some hair, some other tissue — to see if it's a match. The second method is indirect: Crime scene evidence is compared against DNA databases gathered through various methods, like commercial ancestral DNA testing, to pinpoint a suspect. ABC News calls this "genetic genealogy," and it's happened as recently as July 2022 when, according to a companion ABC News report, a suspect in the 1990 murder of a teenage girl was identified.
This advancement in technology hasn't been limited to identifying just criminal suspects, however. In September 2022, it was used to identify a crime victim — a woman who had been found dead 40 years earlier.
'Dutchess County Jane Doe'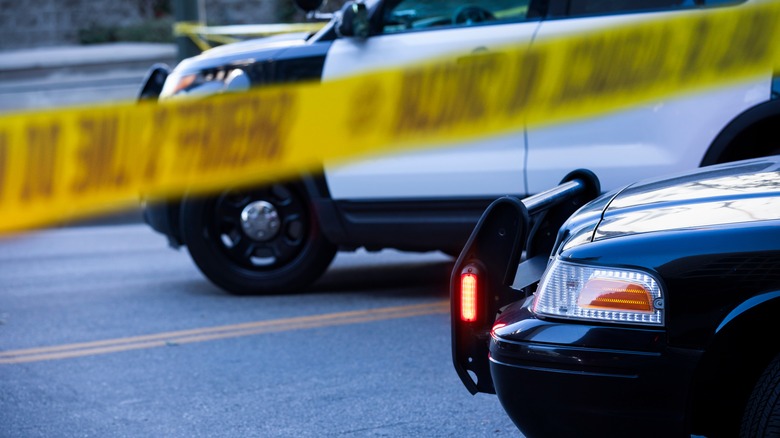 Matt Gush/Shutterstock
In March 1980, police in Upstate New York found the mutilated body of an unidentified woman (via Oxygen). "Dutchess County Jane Doe," as she came to be called, was found mutilated in a travel trunk in a dumpster at an apartment complex in Fishkill, New York. Her head and hands had been cut off; they were never found.
All authorities could say about her was that she was a woman who appeared to be in her mid-20s, weighing approximately 135 pounds. They also determined her bra and shoe size. Investigators also gleaned some clues from the travel trunk in which her body was found — such as that it had been used to travel from New York to France between 1958 and 1960. They were also able to identify the trunk's owner, although that didn't assist in the investigation in any meaningful way.
Decades would pass. Her DNA was entered into a database, but no matches came through. That is, until 2022, when the New York State Police announced that, with the cooperation of the FBI and a private genetics lab, they had identified the murder victim.
Anna L. Papalardo-Blake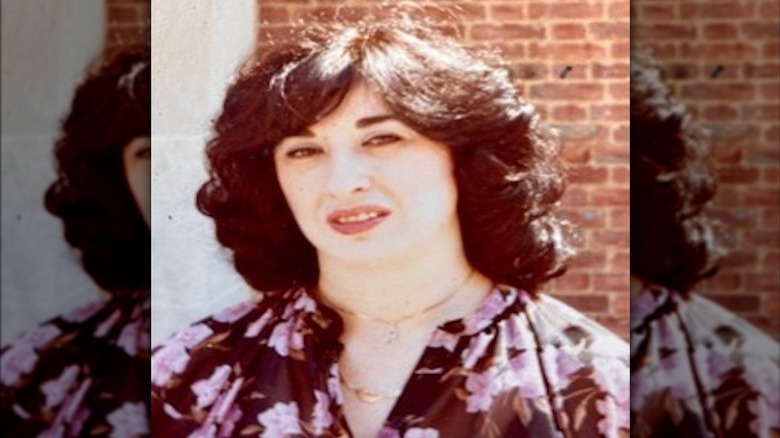 New York State Police
After four decades of being stymied, investigators were finally able to identify the woman whose mutilated remains were found during the Reagan administration, thanks to advances in DNA technology (per the New York State Police). Specifically, the murder victim has been identified as Anna L. Papalardo-Blake, who was 44 years old at the time of her death (and not, as investigators had initially suspected, in her mid-20s). Specifically, according to the Hudson Valley Post, Papalardo-Blake had left her job at a New York City hair salon on March 18, 1980, at approximately 6:00 p.m. She was never seen alive again.
Unfortunately, identifying Papalardo-Blake is about all investigators have been able to do so far. They still have no leads on who may have murdered her, or how her remains wound up in Fishkill, some 63 miles away. Nevertheless, police are still asking anyone who may have any information about this crime to come forward.