The Celebrated Science Fiction Writer That Seemingly Predicted Social Media Back In 1987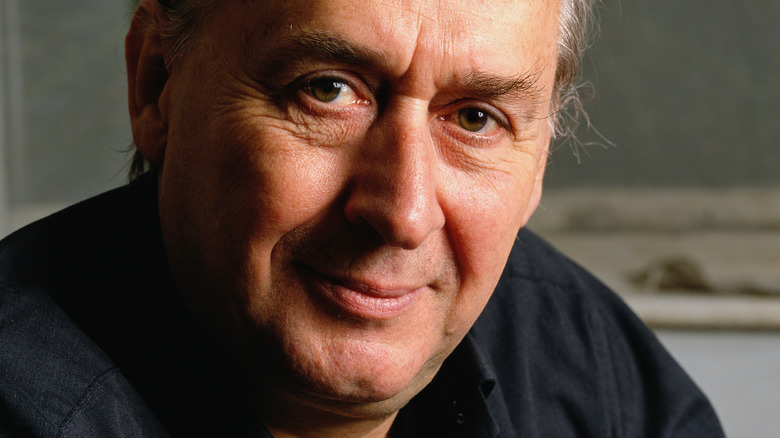 David Levenson/Getty Images
J.G. Ballard, whose full name was James Graham Ballard, was a British science fiction writer, best known for his dystopian works that focused on issues of technology and sexuality. His stories, such as "Crash" and "Concrete Island" convey cutting images of devastating scenarios. He delved into themes of decadence and poverty and the consequences of societies overwhelmed with media. In "Crash," he portrayed a society overtaken with a sexual fetish for simulated, lethal car accidents. The success of his 1973 novel led to a film adaptation in 1996 (via Britannica). 
Seven years after the famed writer's death in 2009, his daughter, Bea Ballard, wrote in The Guardian about her father's uncanny predictive abilities. Having survived long enough to see the beginnings of reality TV, Ballard said he was not surprised. He had already suspected such a development would come about. When Bea began a career in television production, he suggested she start a series about celebrities fighting, and this was well before "Keeping Up with the Kardashians" or "The Apprentice." It turns out the prescient apocalyptic writer also predicted media beyond reality TV, including YouTube, social media, and virtual reality, per The Guardian.
Who was J.G. Ballard?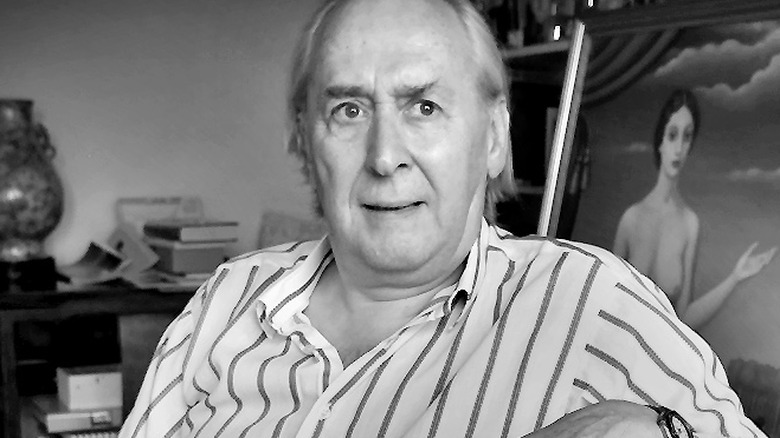 Peter Macdiarmid/Getty Images
J.G. Ballard had British parents but was originally born in Shanghai, China in 1930. His father was a business executive who worked in China at the time of Ballard's birth. This period corresponded with the start of WWII, which resulted in Ballard spending part of the war in a Japanese internment camp near Shanghai (via Britannica). After the war, Ballard went to Cambridge University then enrolled at King's College with the intention of becoming a psychiatrist. It was in his second year that he started writing short stories inspired by his studies in psychoanalysis. When he got his first short story published, he dropped out of medical school to follow his passion for writing (via Famous Authors).
The combination of his wartime experiences and desire to explicate the human condition likely led to his desire to write, which first brought him to copywriting and bookselling jobs. His freelance fiction was unsuccessful, however, and a disgruntled Ballard decided to quit his job to practice writing in his own style (via Famous Authors). With the time he needed, he penned his first novel, "Wind from Nowhere," a dystopian story about a worldwide hurricane that sends millions of people living under rubble (via Goodreads). In addition to his fiction, Ballard also exhibited his perspicacity in interviews, one of which reached internet fame in recent years for predicting our modern media trends (via The Guardian).
His Predictions for 21st Century Media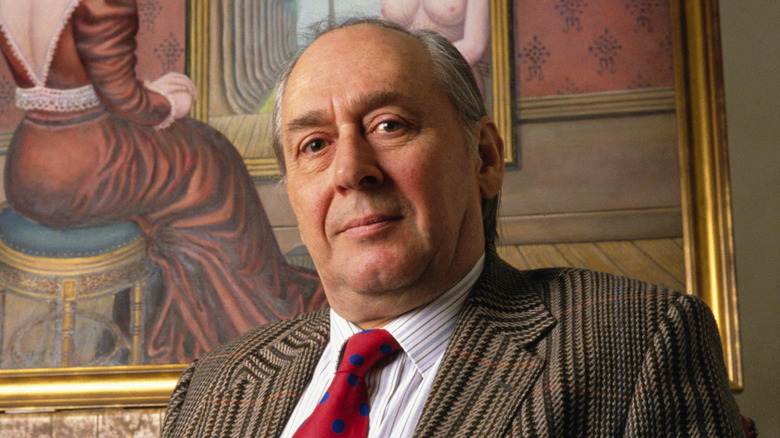 David Levenson/Getty Images
Some of J.G. Ballard's predictions were recorded in a book of his interviews entitled "Extreme Metaphors," in which there's an interview he did for I-D Magazine in 1987 where he said (via Open Culture) "invisible streams of data pulsing down lines to produce an invisible loom of world commerce and information" –- a possible allusion to the internet. He often used the term "media landscape" to describe the technology-driven world he believed would come about in the postmodern era (via Open Culture). This calls up a bleak image of a world where the virtual dominates humanity.
The most interesting part of the 1987 interview is the following quote, which predicts something analogous to TikTok, Instagram, and Facebook (via I-D Magazine): "Every home will be transformed into its own TV studio. We'll all be simultaneously actor, director, and screenwriter in our own soap opera. People will start screening themselves. They will become their own TV programmes." Although Ballard didn't live to see the current craze with social media –- with the narrative-crafting replete with photoshop and deepfakes -– the incisive futurist would undoubtedly be unsurprised.