How Bill Gates And Paul Allen Were Able To Work In A University Lab As High Schoolers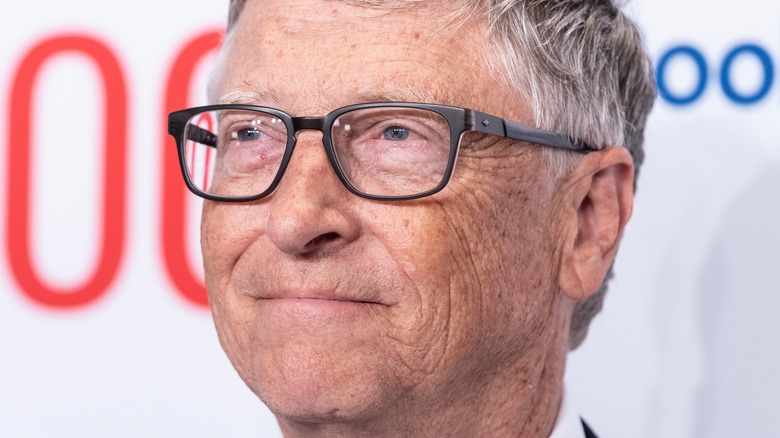 lev radin/Shutterstock
Bill Gates and Paul Allen may be best known for creating Microsoft, but what's less known is the unique and unusual friendship they had before launching one of the biggest companies in the world. The Guardian explores some of the quirkier elements of their relationship, like their habit of "popping up the stack" — talking quickly to one another while jumping from disparate topic to disparate topic, resulting in a sort of nonsense to ears not used to it.
Some of the other bizarre idiosyncrasies of Gates and Allen's friendship include their tendency to roll around on the floor laughing after spending considerable time figuring out a problem, and Allen lifting Gates into office building dumpsters to look for information on how operating systems worked. As odd as these behaviors may be today, they were obviously the symptoms of two of the greatest minds in personal computing at work. However, one of their most fabled obsessions took place while they were in high school.
Two highschoolers' collegiate escapades
In an interview with University of Washington Magazine, Paul Allen reveals how he and Bill Gates, who were both still highschoolers at Lakeside School in Seattle, would sneak into the graduate computer center at the University of Washington's Roberts Hall to learn how their machines operated. The pair, plus some of their other friends from Lakeside, got caught by an assistant professor who worked there, but the professor let it slide since they were helping out the college students in the department. Allen stated that, "we were thrilled at the opportunity and although we were just high school students, it was so cool to be on campus working alongside college students, and exploring our new passion for computers...We eventually wore out our welcome but it was a really transformative and positive experience to have that opportunity."
There are so many other things that a group of high school friends could do on a college campus to have fun, but Gates, Allen, & co. spent their pre-college time working on technical computer projects. The University of Washington Magazine reveals that the group lent their skills to debugging Computer Center Corporation that was created by several staff and faculty members of UW. Hardly the stuff of teen sex comedies. Nevertheless, their experience undoubtedly had a lasting impact on their careers.
A rocky friendship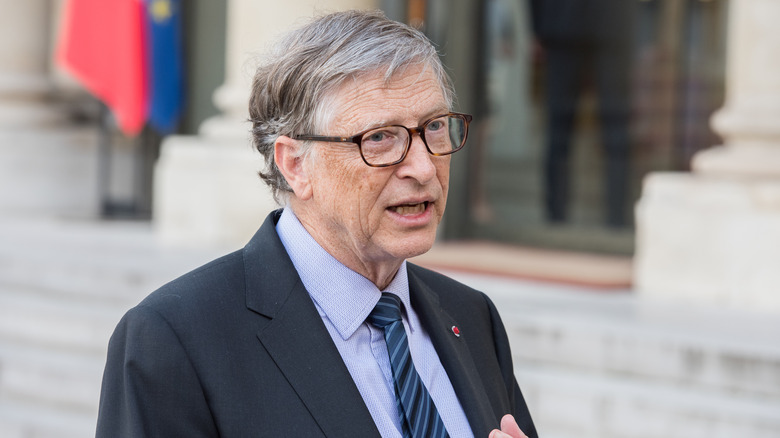 Frederic Legrand - COMEO/Shutterstock
Bill Gates and Paul Allen would have a tumultuous friendship that lasted until Allen's 2018 death. GQ chronicles how the two dropped out of college after only two years so that they could focus on starting a company that made personal computers, which eventually led to the creation of Microsoft. But when they moved their business to Seattle, their fights about which direction to take Microsoft ultimately resulted in Allen leaving the company in the mid-1980s. On their split, Allen said that, "over the years, the result of these and other incidents has been the gradual destruction of both our friendship and our ability to work together."
However, the two repaired their friendship years later, according to GQ, with Allen even going to Gates' 1994 wedding. Their renewed friendship continued for years afterwards; when Allen was undergoing treatment for cancer in 2009, Gates would regularly visit him. Allen wrote in his memoir that Gates was "everything you'd want from a friend."