Is Echoes Based On A True Story?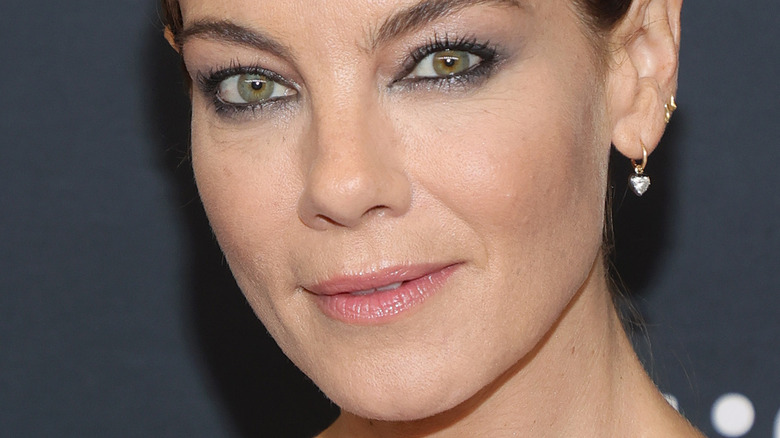 Andrew Chin/Getty Images
In August 2022, Netflix released the limited series "Echoes" (via Newsweek). Despite only having seven episodes, T3 reports that viewers have been loving the show. In fact, Nielsen ratings demonstrate that "Echoes" was streamed for 1.12 billion minutes between August 22-28 (per The Hollywood Reporter). This is more views than the Netflix hits "Stranger Things" and "The Sandman" for that same week. According to The Cinemaholic, the series dives into the mysterious lives of identical twin sisters Leni and Gina McCleary (both portrayed by actress Michelle Monaghan). Unbeknownst to their loved ones, the twins switch lives every year.
However, things get complicated when Leni goes missing (per Collider). From then on, Gina's life spirals out of control as she tries to uncover the truth behind her twin's disappearance. Per The Cinemaholic, "Echoes" is a fictional story. In an interview with Collider, Monaghan detailed how difficult it was to play two different people at the same time. She stated "It was really trying to individuate these two personas and really create two very distinct characters, and wondering if I really could pull it off. That was very hard. I created and developed Leni first, and then I developed Gina. And then, I put them together."
Echoes was created by Vanessa Gazy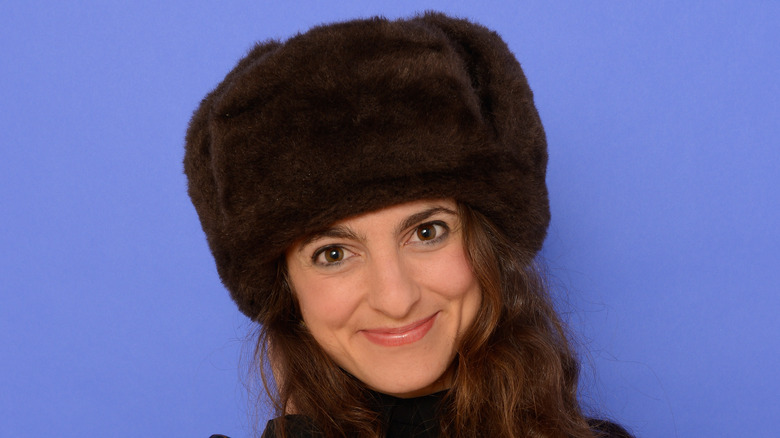 Larry Busacca/Getty Images
The Cinemaholic states that "Echoes" is not based on a book or story. According to Netflix, "Echoes" is the brainchild of Vanessa Gazy. Her website states that she is a director and writer from Australia. Gazy, per IMDb, created the series and served as an executive producer. Additionally, she wrote four episodes of "Echoes." Collider reports that Gazy is also known for the series "Eden," which was released on Australia's Stan network in 2021 (via The Guardian). However, Gazy was not on her own with "Echoes." Brian Yorkey, who is best known for producing another Netflix hit, "13 reasons why," was also an executive producer on the show.
ABC Australia notes that Gazy first conceptualized the idea for "Echoes" in 2015 after she graduated from film school. She was given a grant which ultimately allowed her to write the show. By 2019, Netflix had green-lighted the series. In an interview with If, Gazy discussed "Echoes" and its production. She stated, "It's been beautiful at times and slightly harrowing at others." Originally, the series was set in Gazy's native Australia. However, she explained that "Netflix really wanted to expand the idea and make it more universal because they really saw the potential for international appeal." Distractify writes that "Echoes" was filmed in North Carolina.
The series has been panned by critics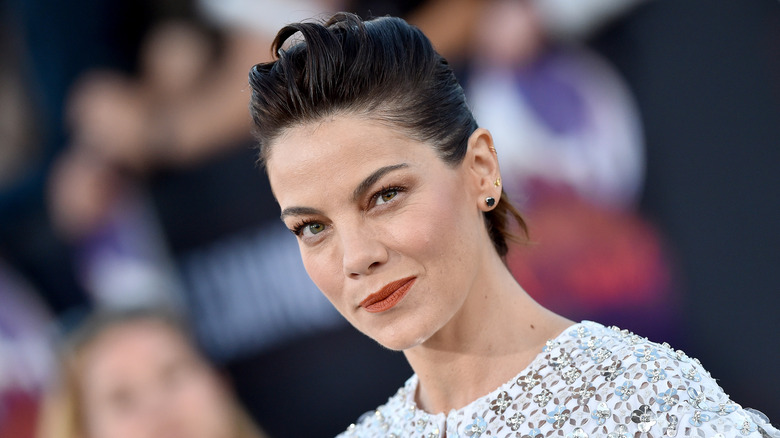 Axelle/bauer-griffin/Getty Images
In her interview with If, Gazy went on to explain that producing the show for such a wide audience involved some setbacks. She divulged "It comes with a huge amount of joy but also heartbreak because you're watching ideas you deeply love be binned and you're trying to fight for them, but often there's very little you can do." T3 explains that although "Echoes" has been a hit with viewers, the same cannot be said for critics. Currently, the show has a rating of 24% on Rotten Tomatoes. While some have praised Monaghan's performance, others have little acclaim for the confusing plot.
One review from Variety describes it as a mindless watch that is less than original. Another review from Roger Ebert notes that Gazy perhaps added too many mysterious elements to "Echoes." It goes on to say that the series was hard to watch as it's tough for viewers to keep track of all of Leni and Gina's secrets. 
However, it seems that Monaghan has no regrets about filming "Echoes." She told Netflix, "I want to continue to explore things that I haven't done. I want to continue to be challenged. I want to learn. And this was definitely one of those learning opportunities that I didn't know if I could actually pull off. I hope I just get to continue to do more things like this."