Sarah Jessica Parker's Spooky Connection To Hocus Pocus You Never Realized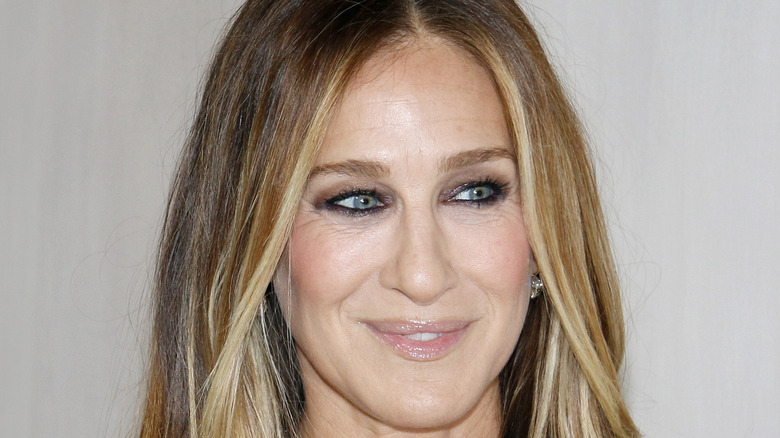 Tinseltown/Shutterstock
Disney's movie "Hocus Pocus" was a commercial failure when it was released in 1993, but it gained popularity throughout the years and is now a Halloween cult classic. It tells the story of three sisters — Winifred, Sarah, and Mary Sanderson (played by Bette Midler, Sarah Jessica Parker, and Kathy Najimy, respectively) — who were executed in Salem, Massachusetts, in the 1693 witch trials after being accused of witchcraft. Before that, however, the sisters cast a spell on a candle that will bring them back to life once it is lighted by a virgin. After 300 years, a boy unintentionally resurrects the three witches, and horror ensues (via IMDB).
Interestingly, actress Sarah Jessica Parker has a close connection to the Salem Witch Trials that she only came to know about later in her life. She's closer to her 'Hocus Pocus' character than she ever would have imagined, and she learned about it while investigating her ancestry.
The Salem Witch Trials
In 1692, girls in Salem Village, Massachusetts claimed to have been possessed by the devil and implicated some women in practicing witchcraft. Back then, it was a common belief that the devil gave witches powers to harm other people. In June of that same year, a special court that consisted of jurors and magistrates — the Court of Oyer and Terminer — was assembled to hear the cases of the so-called witches (via Salem). The first woman found guilty was Bridget Bishop, who was hanged on June 10. It was the first of several executions to occur due to accusations of witchcraft.
Hysteria spread throughout Salem and the surrounding areas, and hundreds were accused of being witches. Some maintained their innocence, while others confessed, hoping their lives would be spared. As reported by Boston Globe, 25 people died during the Salem Witch Trials — 19 were executed, five died while they were kept in jail, and one of the accused was crushed to death.
Sarah Jessica Parker's connection to the witch trials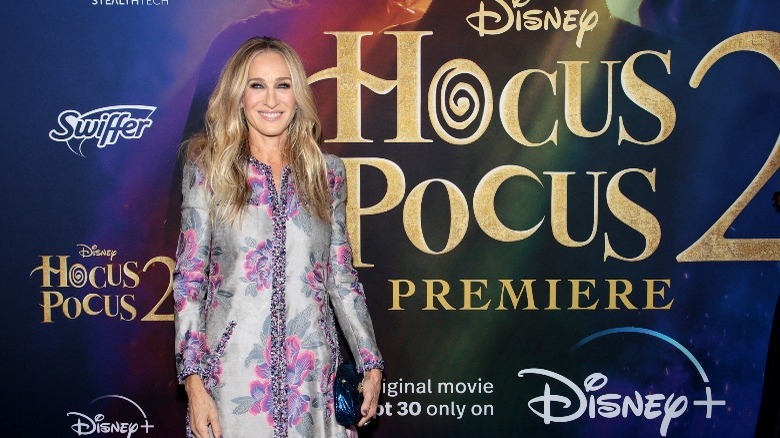 Dimitrios Kambouris/Getty Images
In 2010, actress Sarah Jessica Parker appeared on the TV series "Who Do You Think You Are?" In it, genealogy and history experts help celebrities trace their roots back several generations. Parker's knowledge about her family history was limited, and she was surprised to find out that she had a relative who was in Salem during the witch trials, per Good Morning Gloucester. While learning more about her ancestors, she came across the name Esther Dutch Elwell — her great-grandmother 10 generations back.
Based on records from the Massachusetts Historical Society, Elwell was accused of practicing witchcraft during the Salem Witch Trials. Parker was able to personally view the handwritten note that detailed the accusation against Elwell, as reported by Ancestry. In the note, it stated that a 17-year-old came forward and accused Elwell and two others of being witches after a woman named Mary Fiche became ill. The teenager claimed that she witnessed the three women choking and squeezing Mary as "spectres." Parker was worried that Elwell was one of the people hanged for witchcraft but fortunately, there was evidence that proved otherwise. The Court of Oyer and Terminer was dissolved before Elwell went to trial, and based on further research, Elwell lived to the old age of 82.