What Was Coolio's Net Worth When He Died?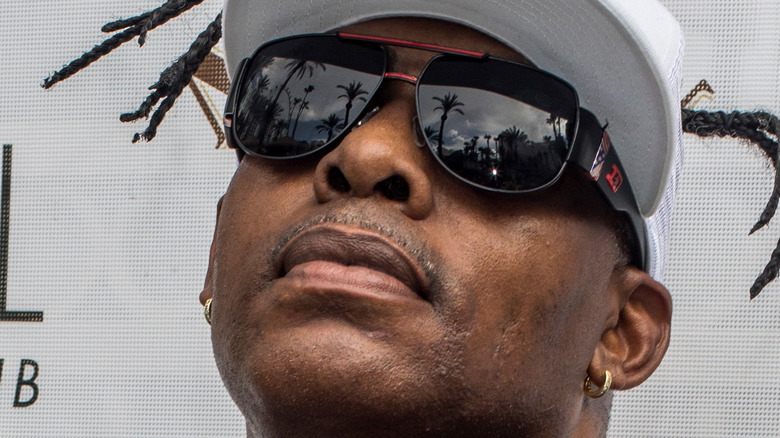 Joe Buglewicz/Getty Images
The music world was shocked to hear that rapper Coolio died on September 28, 2022. He was 59. Coolio, whose born name was Artis Leon Ivey Jr., was found on the floor in the bathroom of a friend's house late in the afternoon, as TMZ describes. As of the time of this writing, law enforcement has stated that no evidence of foul play, drugs, or drug-related items was found on the scene. That being said, a final cause of death will be declared following Coolio's autopsy and toxicology report.
For folks who grew up in the midst of the 1990s rap boom, giving rise to legends like 2Pac Shakur, Biggie Smalls, Snoop Dogg, Eminem, and many, many more, Coolio should be a household name. "Fantastic Voyage," from his 1994 studio album "It Takes a Thief," blew up on the airwaves and MTV. By the time his immortal track "Gangsta's Paradise" was released a year later in 1995, Coolio was well on his way to earning six Grammy nominations and one win (via Grammy Awards). 
With such credentials, plus over 17 million records sold worldwide (via IMDb) and hits like "Gangsta's Paradise" earning over 1 billion listens on platforms like Spotify, you'd think that Coolio would have been rolling in some cool dough.
Humble beginnings and self-destructive choices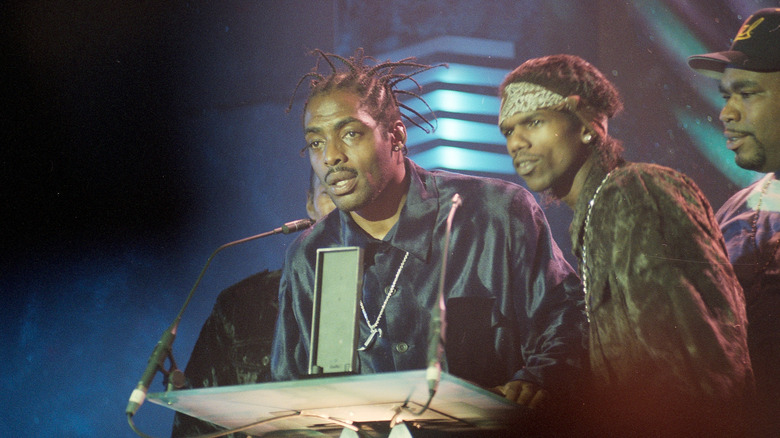 Jmenternational/Getty Images
Coolio's rise to the top wasn't easy. His parents were working-class people, and at a young age Coolio got involved with a gang, the Baby Crips, as The Famous People says. Even though Coolio was by nature goofy, kind, intelligent, and studious, he adopted a thug persona in school, and wound up having run-ins with the law for larceny by age 17. His interest in rap grew while attending Compton Community College, but so did his self-destructive drug habits, particular crack, as All Music describes. Coolio checked himself into rehab around the time that his first single, "Watcha Gonna Do," aired on Los Angeles rap radio station KDAY in 1987.
All this is to say: Financial literacy probably wasn't chief on Coolio's mind. After getting out of rehab, Coolio found his way to the limelight by transforming his younger, playful self into his rapping persona. The chief single from 1994's "It Takes a Thief," "Fantastic Voyage," epitomized Coolio's light-hearted, yet still West Coast, approach. It worked, and Coolio broke into super-stardom overnight. The Tough Tackle reports that he earned $8 million from touring alone. However, he also got sued for $1 million in 2000 for a breach of contract (via ABC News), got embroiled in a domestic abuse lawsuit in 2013 (via the Las Vegas Sun), and had run-in after run-in with the law, from a 2012 traffic violation arrest to carrying a loaded gun into airport security in 2016 (via The Sun).
Funding a second career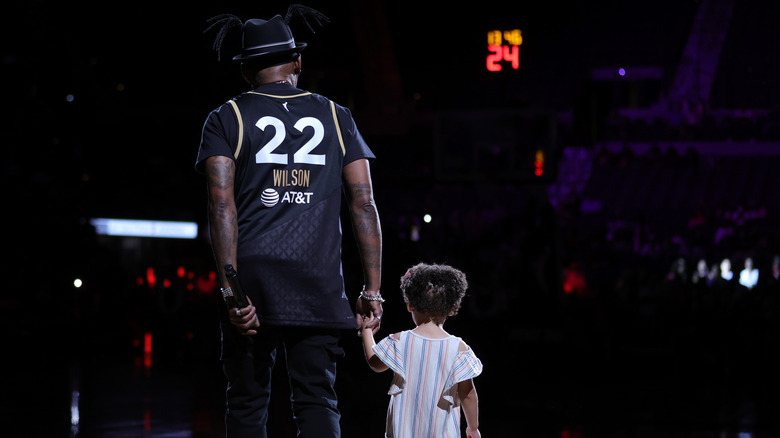 Ethan Miller/Getty Images
While we can't be positive, Coolio's fateful financial turn just might have come in 2013, when The Guardian reported he was selling the rights to his back catalog to fund his burgeoning cooking career. This included all eight of his albums over a 19-year period, including all of his hit tracks. All together, this was going to be auctioned for a mere $134,000 to $225,000. And yes, selling songs from a catalog relinquishes royalty rights, as Billboard explains, which for Coolio equaled about $23,000 per year. Whether it was poor spending habits, multiple lawsuits, or an unusual mid-life career turn toward chefdom, Coolio only had about $1.5 million at the time of his death, as Celebrity Net Worth says.
Coolio's second career as a chef had unexpectedly gotten some traction in 2009 with his book, "Cookin' with Coolio: 5 Star Meals at a 1 Star Price." The cookbook played along with the silly, from-the-hood persona that Coolio, the "Ghetto Gourmet," as he called himself, had wielded until then. Dishes included "Mozzarella for the Pimpish Fella" and "Soul Rolls." The recipes were said to be based on Coolio's experiences growing up, cooking 30-minute meals with available ingredients. 
Coolio's book also went hand-in-hand with a surprisingly funny TV show of the same name. Clips on YouTube show Coolio at his best, especially when entertaining children with dishes like "Spinach Even Kids Will Eat." Such clips give us a glimpse into the life Coolio shared with his 10 children and grandchild. It's tragic that his passion and bravado apparently drained him of the money he wanted to use to bring his visions to life.