The Tragic Deaths Of Do The Right Thing Actor Danny Aiello's Children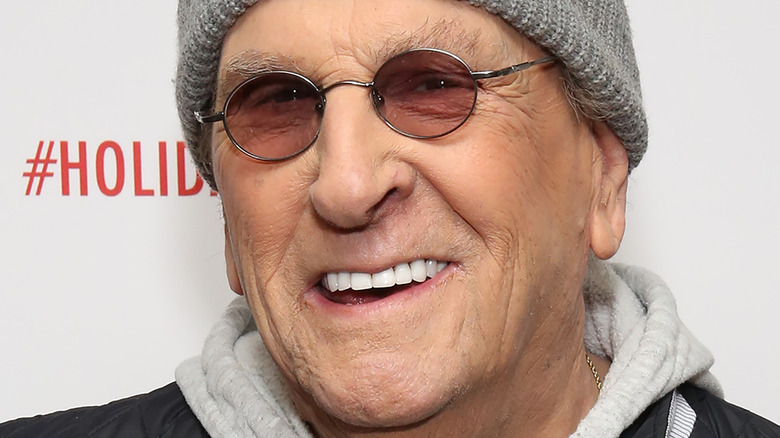 Walter Mcbride/Getty Images
Danny Aiello is one of cinema's most underrated acting talents. He was often typecast as tough, blue-collar hotheads, but he always played even the baddest characters with subtlety and a touch of pathos that belied his jagged exterior. As recounted in The Washington Post, he lived a rough early life, growing up without a father and working a wide variety of jobs before he ended up in show business. He eventually went on to take minor and supporting roles in such films as "The Godfather: Part II," "Defiance," and "Hide in Plain Sight" before appearing in bigger roles in films like "The Purple Rose of Cairo" and "Moonstruck."
However, it was his portrayal of Sal in Spike Lee's 1989 film "Do The Right Thing" that really put Aiello on the map — the film was a commercial and critical hit and even garnered an Academy Award nomination for Aiello. He continued to appear in a wide variety of films and TV shows throughout the rest of his career, showing up in "Jacob's Ladder," "Léon: The Professional," "Dellaventura," and so much more. However, his life was tragically cut short on December 12, 2019, when he died at the age of 86. His death is made all the sadder when considering his two sons — also involved in the entertainment industry — died tragic deaths, as well.
Danny Aiello III's life and death
Danny Aiello III was a stuntman and stunt coordinator with a wide range of film credits under his belt spanning nearly three decades. He got his start in the early 1980s working on films like "Fighting Back," "Splash," and "Rappin'." Aiello eventually moved on to bigger and bigger projects, including "New York Stories," "Ghostbusters II," "Scent of a Woman," and "Die Hard with a Vengeance," among others. He even got to do stunt work on some films that his father appeared in, like "Key Exchange" and "Do the Right Thing," in which he actually served as a double for the senior Aiello. The veteran stuntman also dabbled in directing, having helmed episodes of "The Untouchables" and "Dellaventura."
The younger Aiello sadly passed away on May 1, 2010, at his home in Hillsdale, New Jersey, as reported by The Wrap. The cause of his death was pancreatic cancer, and he is survived by his wife Cindy and daughters Dawn and Allison.
Rick Aiello life and death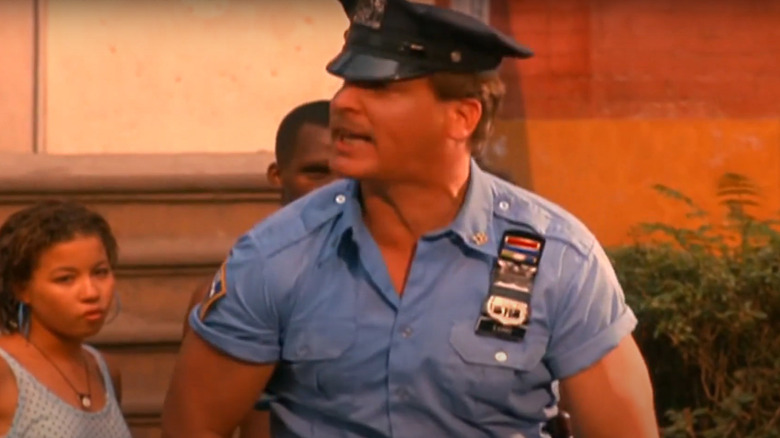 Universal Pictures
Rick Aiello was an actor with more than 60 credits to his name. While he largely played smaller roles, he appeared in a variety of films and television shows, many of them high-profile projects. His first appearance in front of the camera was in the 1984 slasher film "Silent Madness." He then had a minor role in the 1989 TV movie "Perry Mason: The Case of the Musical Murder," which was followed by playing Officer Long in Spike Lee's "Do the Right Thing" (which also starred his father), reprising the character two years later in Lee's "Jungle Fever." Aiello has been seen in many major television shows, including "21 Jump Street," "L.A. Law," "Tales from the Crypt," "NYPD Blue," "The Sopranos," and more.
Like his brother Danny Aiello III, Rick died of pancreatic cancer on July 26, 2021, at the age of 65 in Warwick, New York. As reported by The Hollywood Reporter, he is survived by his wife Arlene and his children, Ricky Jr. and Tori.