A Small Town In Mississippi Was The Site Of A Bizarre 1940s Crime Spree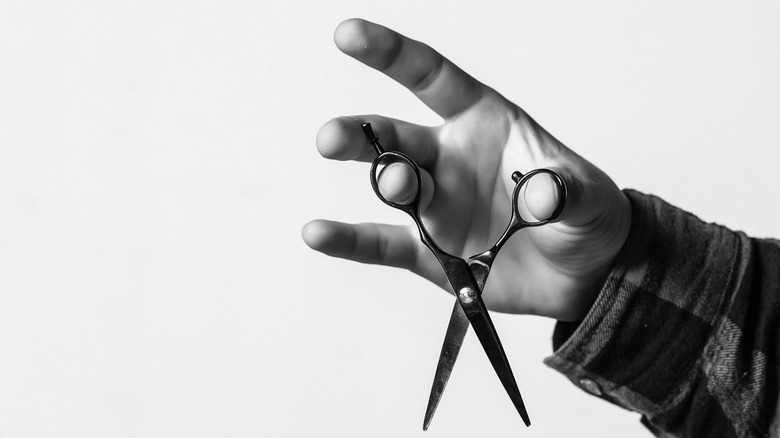 Volurol/Shutterstock
It was early June, 1942, in Pascagoula, Mississippi. Mary Evelyn Briggs and Edna Marie Hydel went to sleep as usual in their shared room at Our Lady of Victories convent. Briggs woke up when an intruder entered their room. When her scream scared him away, both girls found they were missing chunks of hair. The intruder — whom Briggs described as "a kind of short, fat man" — had jumped out the window, and the window screen had been cut. Briggs had seen him leaning over her, holding something shiny, and had felt him touch her hair. When an investigation began, bloodhounds picked up the man's scent, but couldn't follow it very far.
A few days later, another, similar incident took place. Another young girl awoke to find some of her hair missing. Her brother, sleeping in the same room, was unscathed. The window screen had once again been cut, and the girl's bed had a sandy footprint on it.
These attacks didn't help the already tense atmosphere in Pascagoula at the time. The town produced warships, and the population had increased dramatically in a short time. Because of the ongoing war, people were on the lookout for spies (via Our Mississippi Home). Where did the nighttime barber fit in to all that?
The attacks escalate
Hulton Archive/Getty
Our Mississippi Home says the next incident was at the home of Terril and Lillian Heidelberg, but it was of a very different nature. The Heidelbergs were both attacked by a man wielding an iron pipe; they were injured, but survived. The whole thing happened so quickly that they didn't get a good look at the man. According to History Daily, the attack was blamed on the "Phantom Barber," as he came to be known, even though it didn't involve hair.
The next victim was Mrs. R.E. Taylor, who awoke one night to a horrible smell that made her sick (via Our Mississippi Home). According to History Daily, it may have been chloroform, used so she wouldn't wake up. She later discovered she was missing two inches of her newly-permed hair.
By now, Pascagoula was on alert. Citizens refused to work night shifts or go out late, and many bought firearms to protect themselves. Police offered a reward for information about the Phantom Barber and finally located a suspect (via Our Mississippi Home).
A confusing suspect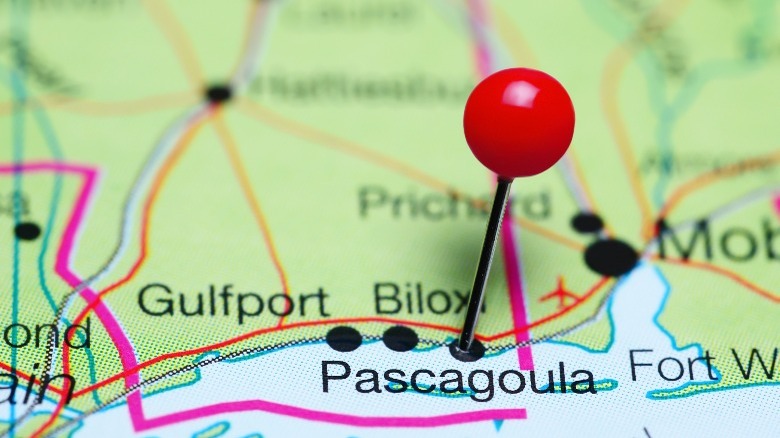 Dmitrijs Kaminskis/Shutterstock
In mid-August, 1942, William Dolan was arrested for attacking the Heidelbergs. He was 57, a chemist who had been educated in Germany. He'd had a dispute with Terril Heidelberg's father, a judge, and this was considered his motive for the attack (via Our Mississippi Home). After his arrest, police found human hair and barber scissors either in or near his house, according to different sources. Thus, he was charged with the Phantom Barber attacks as well. He was found guilty and sentenced to 10 years in prison, but maintained his innocence the whole time. Locals believed he was a Nazi saboteur, according to Fishwrap. Whether working for them or not, he was openly a German sympathizer and believed he was targeted for it, per History Daily.
Six years later, a new governor of Mississippi, Fielding Wright, came to believe in Dolan's innocence and helped him secure a release on suspension. The next governor pardoned him. Dolan and his family left Pascagoula, and he later disappeared. He was believed dead, and his wife even identified a body as his, but the fingerprints didn't match. Dolan turned up in California in 1954, very much alive, arrested for vagrancy.
Residents of Pascagoula continued to believe Dolan was the Phantom Barber, despite his pardon. After all, the haircuts stopped once he was arrested. Whether or not it was Dolan, the barber's motive remains unknown (via Our Mississippi Home).