The Tragic 1939 Death Of Upcoming Finnish Film Star Sirkka Sari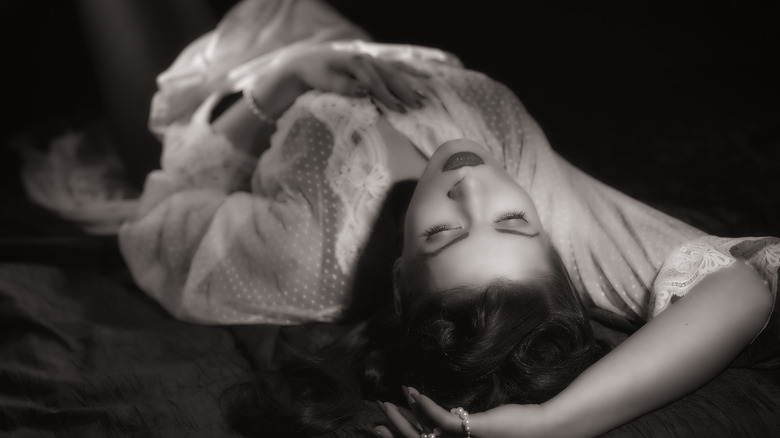 Jari Hindstroem/Shutterstock
Sirkka Sari was a young Finnish actress who died a peculiar death at the age of 19. Her short career included the films "Women of Niskavuori" (1938), "Sysmäläinen" (1938), and her final film "Rikas tyttö" or "Rich Girl," (1939), as per IMDb. Her films were mostly comedies, exhibiting some of her athletic, youthful qualities that had started to captivate Finnish audiences. Before she achieved cinema stardom, however, the teenager had a humble start.
Sari was born Sirkka Linnéa Jahnsson on May 1, 1920, in Raivola, Karelia, a village in Finland where she was raised by her forestry worker father and beekeeper mother. She was the second oldest of four children since her parents lost one child before she was born. From childhood, Sari was known to favor the outdoors much as her parents did. She played Finnish baseball and partook in gymnastics, according to academic researcher Chloe Wells, via Medium. But what she didn't know then was that her predilection for sporting and climbing would result in her tragic demise.
The Birth of a Young Star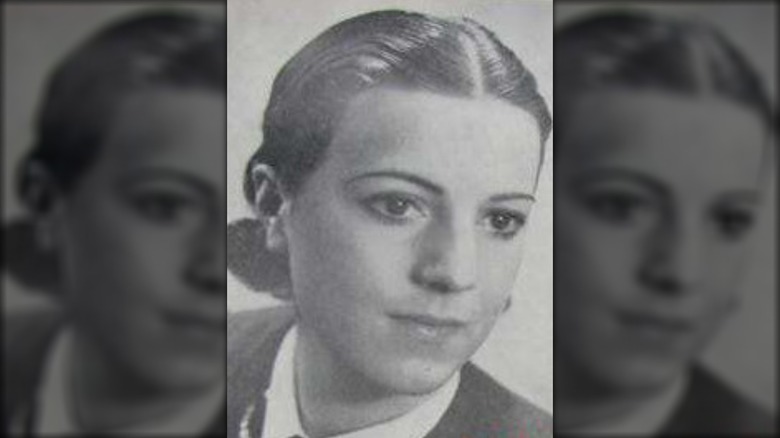 Wikimedia Commons
Sirkka Sari was working at a drug store when she was first discovered by Finnish director Valentin Vaala. Taken with the idea of working in pictures, the girl went to an audition for Vaala clandestinely so her parents wouldn't find out. According to Seura, It wasn't long afterward that Sari went from the small village to the heart of Finland's capital, Helsinki. Vaala had his name changed for the movie business and asked the same of Sari before she appeared in her first film which premiered in December 1938. 
Her career was bright and promising, including even the occasional stunt work, according to Wells (via Medium), and though she made a steady salary, the pay was not as grand as one might expect. Many of her clothes were on loan from the studio and her money partly went toward helping her family with medical expenses when her father became ill. By 1939, however, she had two starring roles under her belt and another one on the way with "Rich Girl." This coupled with her engagement to a young Lieutenant made Sari's early adulthood at the age of 19 appear more than auspicious, per Seura.
Sirkka Sari's Fateful Party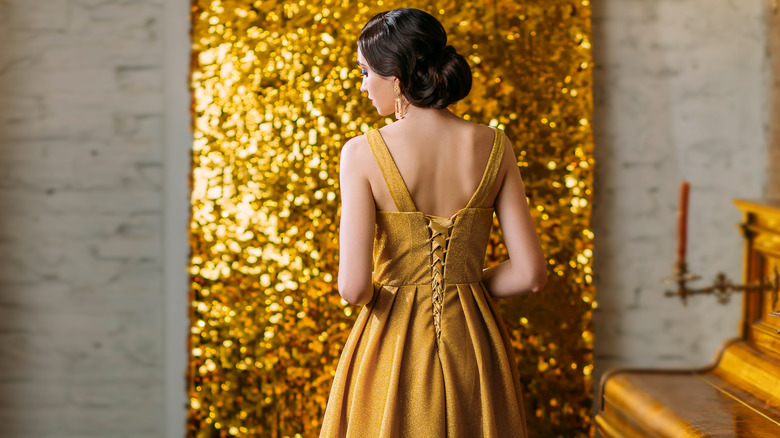 Ironika/Shutterstock
The Hotel Aulanko was the gathering place of the cast and crew of "Rich Girl" on July 30, 1939. The group of 10 was celebrating the near finish of the film -– with only a scene and the ending still waiting to be shot. Rife with cognac, champagne, and coffee, the youthful energy was alight that evening. Jaako Sauli, a handsome Lieutenant mingled with the party and became enamored with Sari –- whose fiancé was far away from the luminous evening –- and spent much time dancing with the actress (via Seura).
The newly acquainted pair grew tired of dancing and decided they needed some air. They decided to climb to the rooftop. Sari said (via Seura) "let's be wild tonight," as they rode the elevator to the patrons-only zone. 
Sari raced across the rooftop toward what she believed was a lookout, a perch from which she could see more of the illustrious city. She climbed the ladder to the top, but the cylindrical tower was actually a furnace with a gaping opening at its peak. Sari didn't realize this until it was too late. When she stepped off the ladder, she plunged 98 feet down into the darkness and landed in a boiler, according to Wells (via Medium). Due to the narrowness of the chimney, she landed feet first and was killed on impact. Although the media speculated that suicide or murder was at play, the young actress' death was ruled an accident (via Imgur).